We've always supported multilingual text in your event name, session titles, descriptions and more. With this, many of you have gone on to use Pigeonhole Live for events that were conducted entirely in a language other than English, such as Arabic, Chinese, French, Japanese and more.
While we do not have definitive plans to offer our Dashboard interface in a language other than English, we started exploring options for our Audience Web App and Panel interfaces in recent months.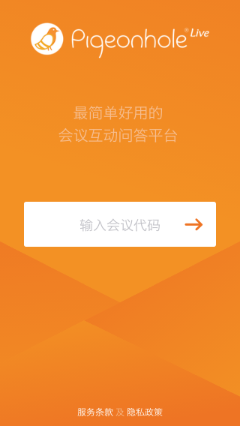 Last week, we officially rolled out an update to our Audience Web App and Panel interfaces, with support for Simplified Chinese.
If you use a device such as a Laptop*, Tablet or Smartphone, where the interface language is in Simplified Chinese (zh-cn to be exact), our Audience Web App, Projector Panel, Admin Panel, Moderator Panel and Kiosk interfaces will all appear in Simplified Chinese.
To be clear, this does not change anything in your setup or to any attendee submitted responses. For example, if you put in English text for your Pigeonhole, session details or questions, those remain in English, even on devices whose language is Simplified Chinese.
Currently, there's no way to turn this off — it's applied automatically based on the device language.
You can try it out now! Open the Audience Web App or any Panel interfaces on your device.
As this is a fully-functional, early release of this feature, we're interested in gathering feedback. If you have any feedback or questions, or suggestions on other languages we should support, do write in to us.
---
* For laptops and desktop computers, your web browsers also need to be configured to use Simplified Chinese as the interface language.
Share this post