On the Audience Web App Agenda, each session always have a designated date and time in a 24-hour time format. Sometimes, the date could be a redundant detail as your event only lasts a day. Other times, you may wish to hide the time, or set the time to display in a 12-hour time format instead.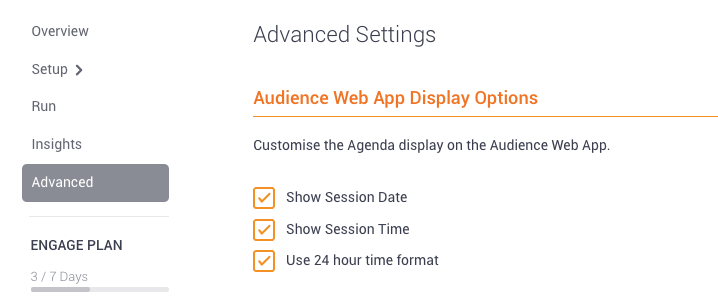 You can now customise the date/time display. Go to your Dashboard, select the Pigeonhole, and look for a new menu option called Advanced. On that page, the section Audience Web App Display Options allows you to specifically configure how you want the date and time to appear. Just select the options, click Save, and see the changes reflect on your Audience Web App Agenda.
Go ahead and try it. This is now live on your Dashboard.
Share this post