We built our interactive Survey module to be mobile-first, with a simple, focused approach that helps attendees to breeze through questions one at a time. It is customisable enough to support most survey formats but for more complex surveys that requires conditional questions and more, we typically recommend using other more fully-featured survey products such as Survey Monkey and Typeform.
Having said that, we are always looking at ways to improve our Survey for simpler, more straight-forward surveys.
Question Category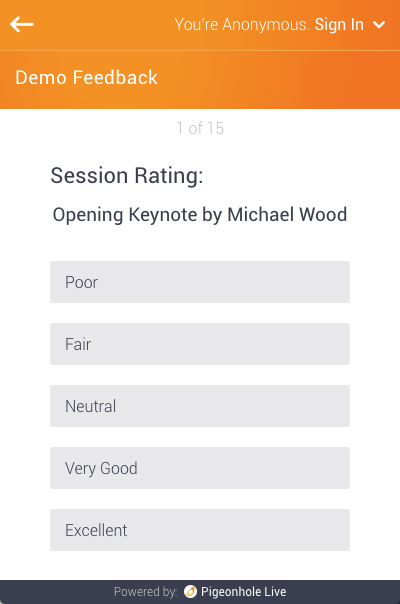 Categories brings more structure to longer surveys with more questions. This allows you to group and reflect each survey question by categories. The category will then appear above the survey question. You can specify up to 100 characters for the category. Categories will also give you more flexibility in framing your survey questions.
Optional comments for multiple choice questions
Previously, if you have always wanted to ask respondents to comment on the reasons for their answer to a multiple choice question, you have to ask it as a separate question. With this option now, you can do this within the same question.
To enable this option, when adding or editing a multiple choice question, look for Allow optional comments under Options. Do note that there is no way to require respondents to always provide a comment.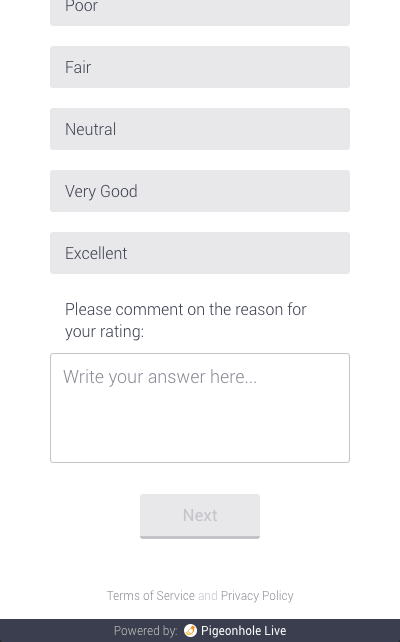 Previewing changes
If you normally open the Audience Web App to preview changes to your survey, sometimes you might see that the changes have not reflected on the Audience Web App.
We've now fixed that so you'll see changes to survey questions immediately on the Audience Web App.
---
These improvements to Survey are now available and you'll see it when adding or editing a survey question.
Share this post