When attendees choose to identify themselves, by default, they are presented with the option to sign in with Facebook, LinkedIn and Twitter, or to simply enter their profile details (Name, Email, Company, Department and Industry).
This is now customisable on the new Attendees page under Setup.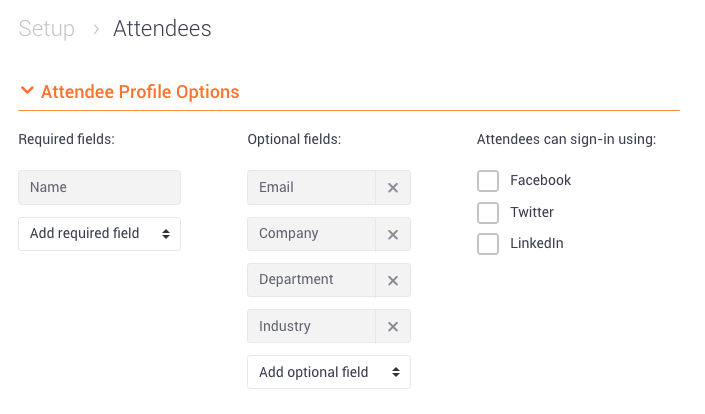 You can disable social media sign-in, or decide which profile fields are required. Other profile fields available are Position, Phone, Country and Staff ID.
We also changed the way social media sign-ins work. Now, when attendees sign-in using one of their social media accounts, we retrieve details about their profile to populate their Attendee Profile fields.
This simplifies the data exports that you download post-event, as well as paves the way for many interesting features we have lined up.
Share this post