With the launch of our new pricing plans, we also introduced a new feature, Logo Branding, to Engage Plans and above. Previously, the only form of branding available for your Pigeonholes was with Custom Branding.
Now, with Logo Branding, you can easily upload a logo image of your company or event, and display it right on the Projector Panel.
It's super simple to do it, and you don't need design skills at all! Just go to your Pigeonhole Dashboard, Setup > Appearance, and under Logo Branding, select your logo image.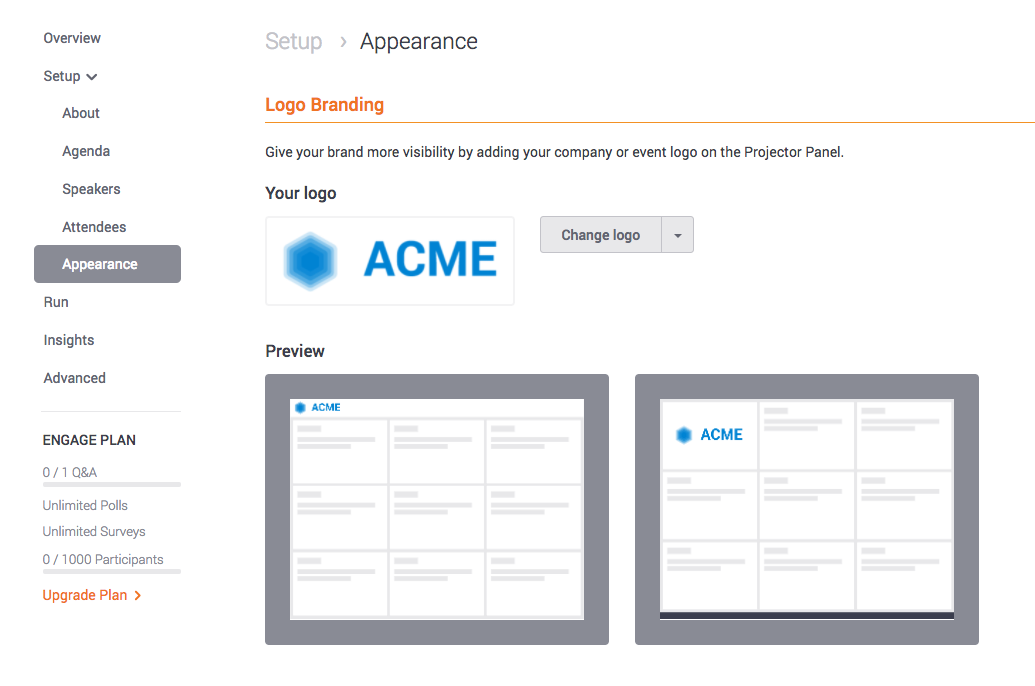 Once you do that, your logo will appear on the Projector Panel. For Q&A and Open-text Poll sessions, you can choose between "Grid with header bar" and "Grid only" layouts to maximise the display of your logo. Your logo will be displayed against a white background.

If you need to brand the Audience Web App, Moderator Panel, Admin Panel, and implement more customised, elaborate branding on Pigeonhole Live, you'll still need to contact us for Custom Branding.
Share this post