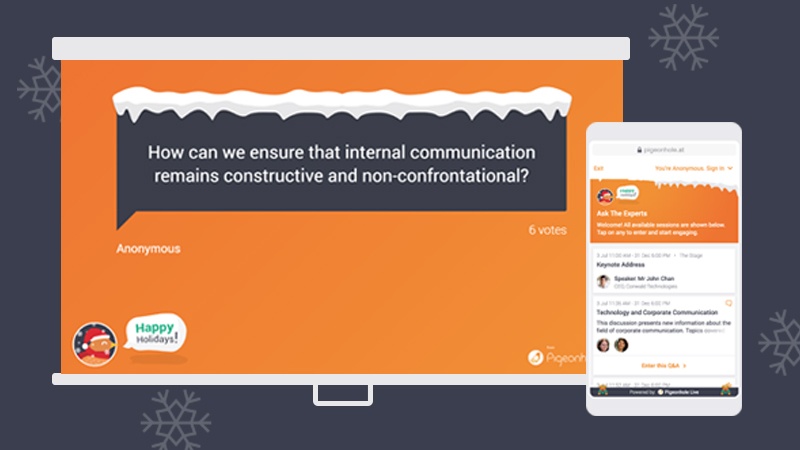 This December, we're rolling out a free custom branding that anyone can use for their Pigeonhole event or meeting! This works even for users on our free Basic Plan, so try it!
This custom branding was hand-drawn and created by our designer, Eric Barbeau.
How to apply the Happy Holidays custom branding to your Pigeonhole
On your Dashboard Pigeonhole, go to Setup > Appearance.
Under Custom Branding, select Happy Holidays. Don't forget to click Save!
That's it! Open your Audience Web App and Panels to see it in action :).
For customers on Enterprise Plan, Happy Holidays custom branding will appear alongside other licensed custom branding.
Enjoy it while it lasts! Happy Holidays will be available only till 7th January 2018.
Due to certain contractual agreements, Happy Holidays custom branding may not be available to some companies.
Share this post