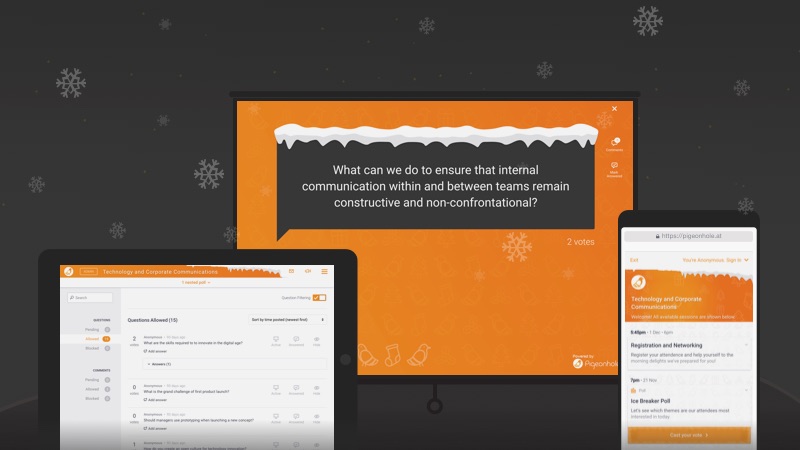 Holidays are a great time to celebrate the people around you, whether at home or at work. So, as you're gearing up for the year-end celebrations, don't forget to enable the Happy Holidays 2018 custom branding to set the mood right!
How to enable the free Happy Holidays branding for your Pigeonholes?

1. On your Pigeonhole Dashboard, go to your event Pigeonhole > More Settings > Appearance.

2. Under Custom Branding, select Happy Holidays 2018 and click Save.
Happy Holidays and best wishes for 2019!
Note: The Happy Holidays custom branding is not available on some accounts due to specific contractual requirements.

Share this post