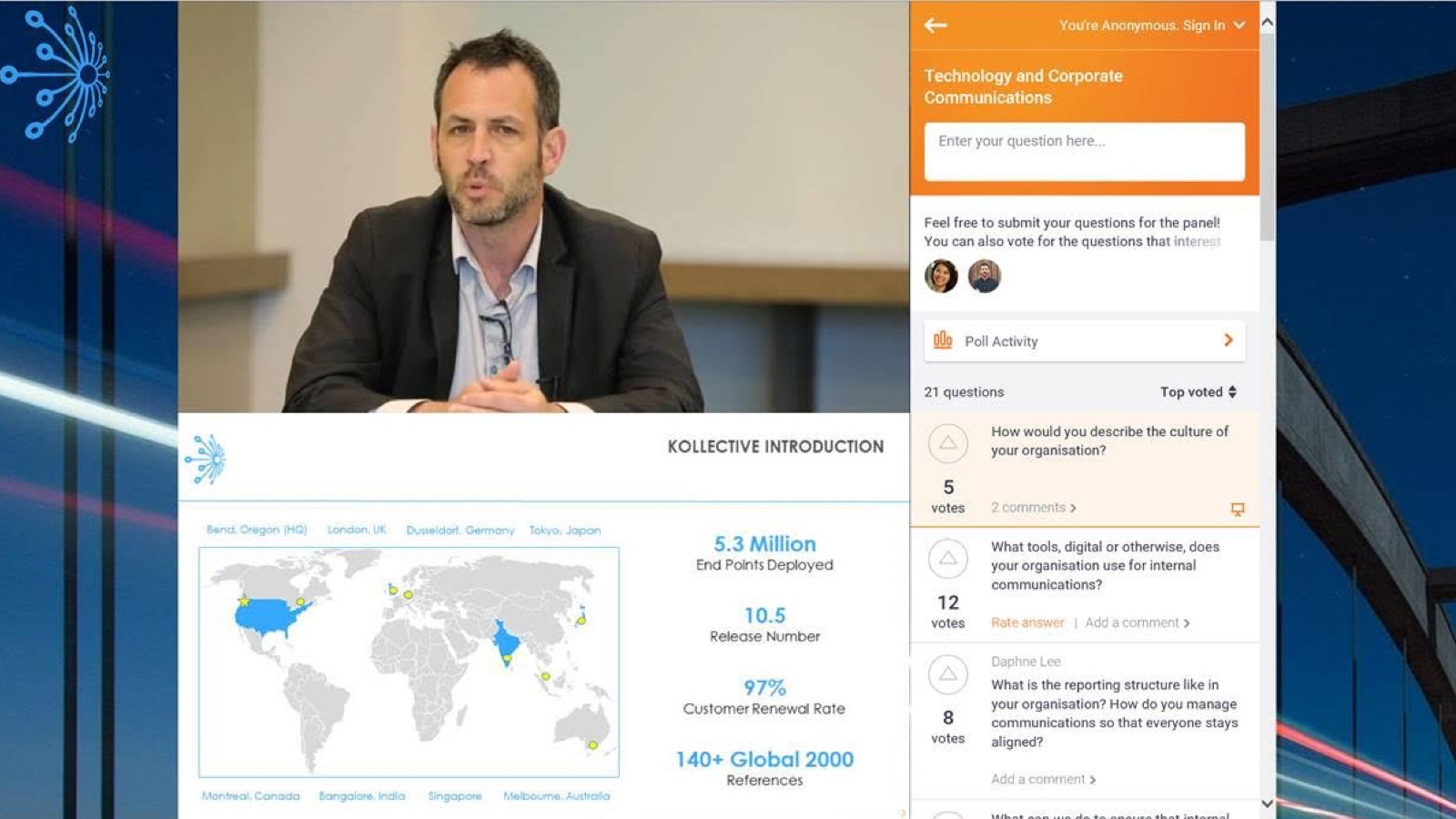 We're excited to announce the ability to bring your live and on-demand videos from Kollective Platform within Pigeonhole Live. As part of our close collaboration, we also made it possible to integrate Pigeonhole Live within Kollective for live audience engagement. Customers of both Kollective and Pigeonhole Live can now leverage on our best-in-class user experience when participating in a live stream event. Viewers can now watch a live stream video while engaging in live Q&A, real-time polls, quizzes and more.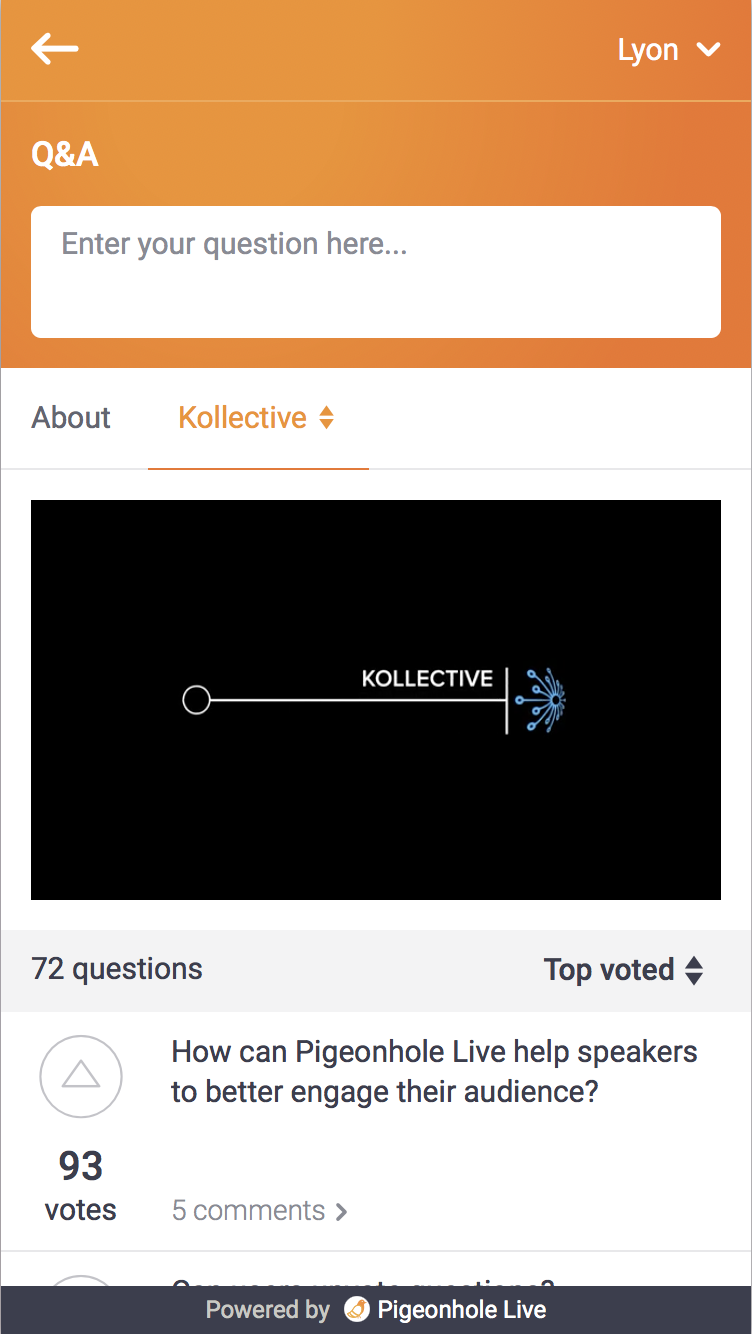 Kollective is hosting their first user group in Singapore on 18th September 2018. If you're interested to find out more about enabling live streaming for your organisation's town halls and meetings, register for free now. Also hear from the DBS team on how they live stream their town halls across their regional offices effortlessly with Kollective peer-to-peer technology, while also incorporating Pigeonhole Live for real-time employee engagement with live Q&A, polls and surveys.
For more information about our Kollective integration, please reach out to your account reps!
Share this post