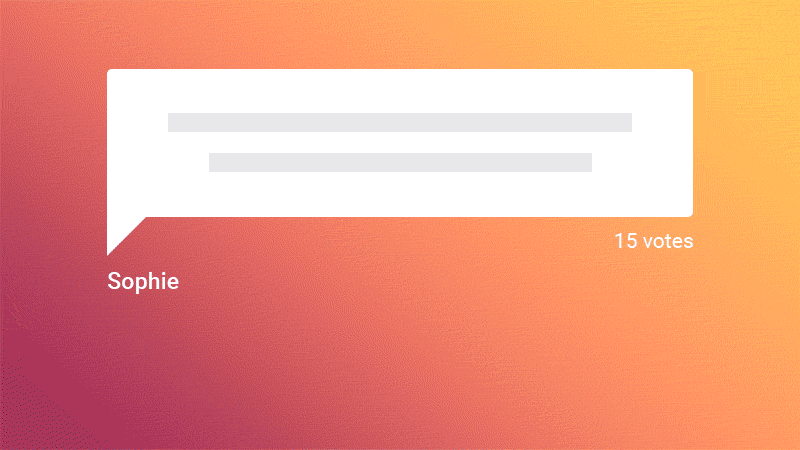 It's time to dress your Pigeonholes for the occasion!
Choose between vivid colours, nature stills, and scenic cityscapes to customise your Pigeonhole to your event and meeting needs -- at no additional cost.
Here's a snapshot of all the available themes: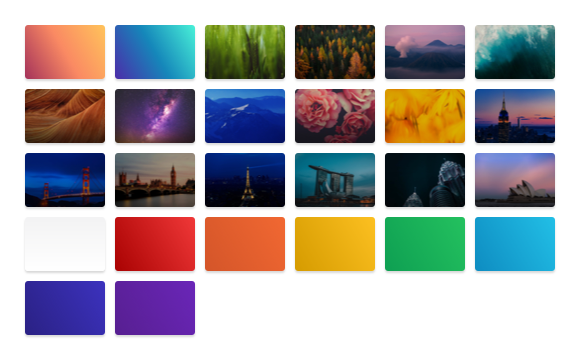 A 360 visual experience
We believe in harmony. Any theme you enable will be applied consistently to all Pigeonhole interfaces - Projector Panel, Admin Panel, and the Audience Web App to give your audience a unified visual experience.
Here's how the Singapore theme will look like on each Pigeonhole Live interface: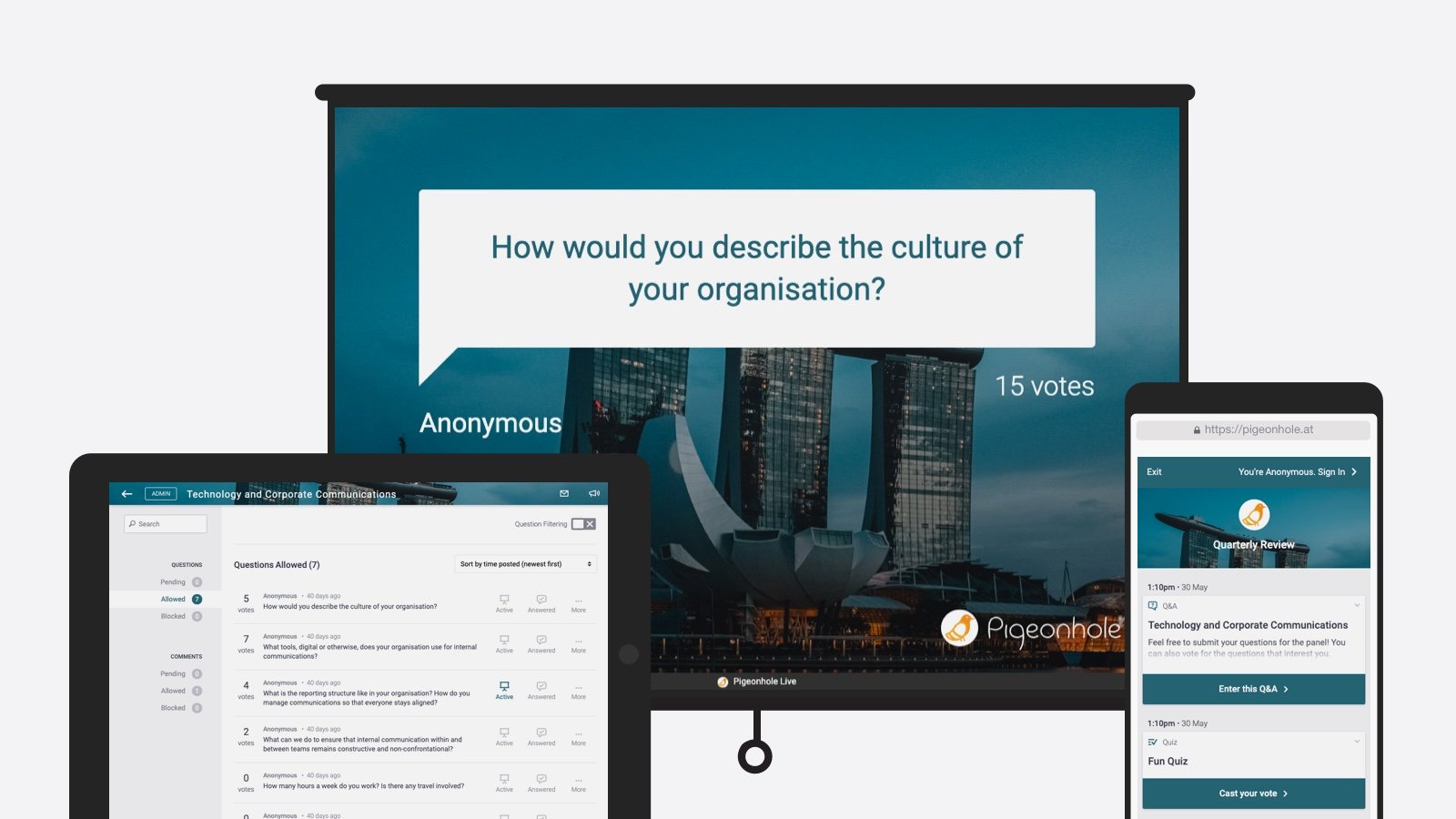 Themes - for everyone
The best part about Themes? It's available to everyone!
Users on Basic and Manage Pigeonholes will have access to 18 themes. Users on Engage Pigeonhole and above have access to 26 themes with more to come in the future.
Make the most of your branding experience
If you are on our Engage Pigeonholes and above, take your Pigeonhole customisation a step further by combining Themes with Logo Branding. Both branding work seamlessly together to provide you with a complete and immersive brand experience.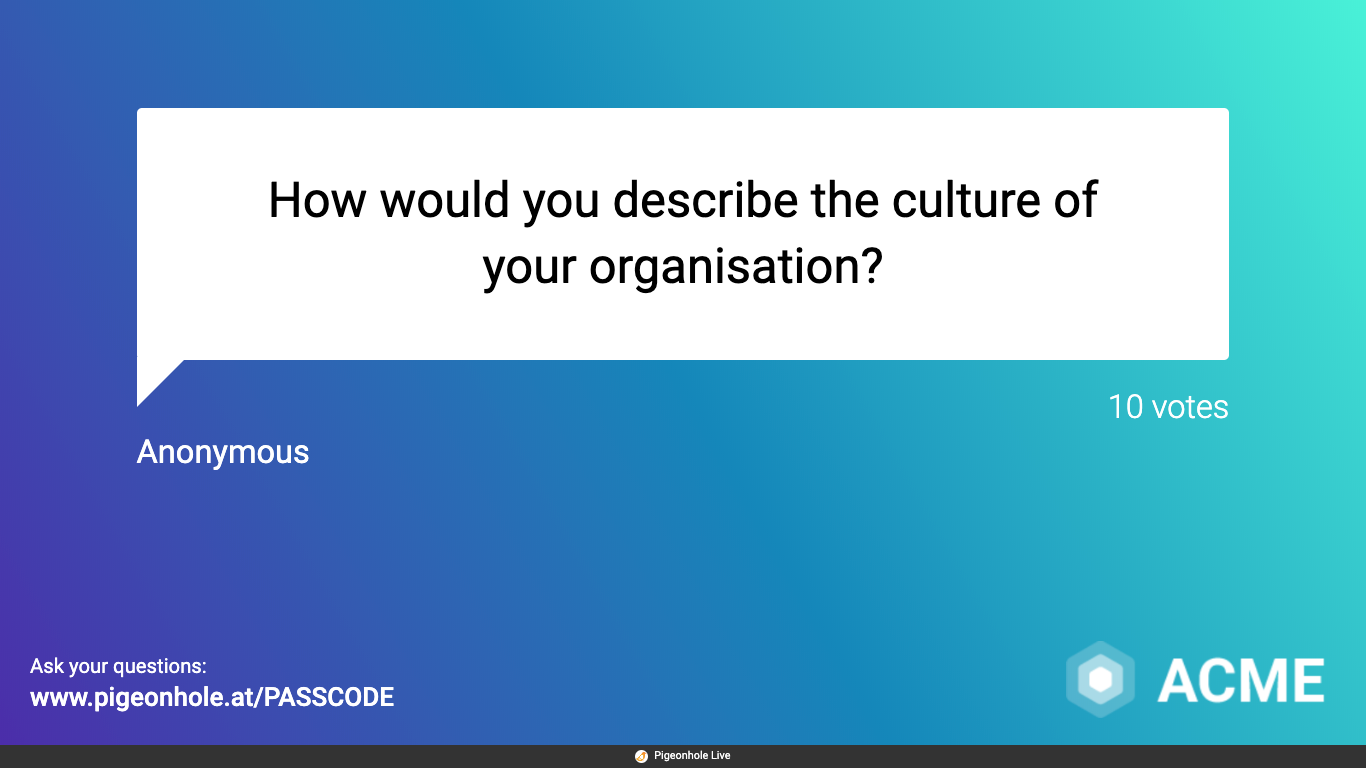 Themes and Custom Branding
If a Custom Branding is part of your Pigeonhole contract, it will remain applied by default. To enable Themes for your Pigeonhole, you will need to turn off Custom Branding. Note that due to organisational restriction, some accounts will not have access to Themes.
Click here to learn how to apply Themes to your Pigeonhole.
Have suggestions on what themes you would like to see in the future? Drop us a note!
Share this post