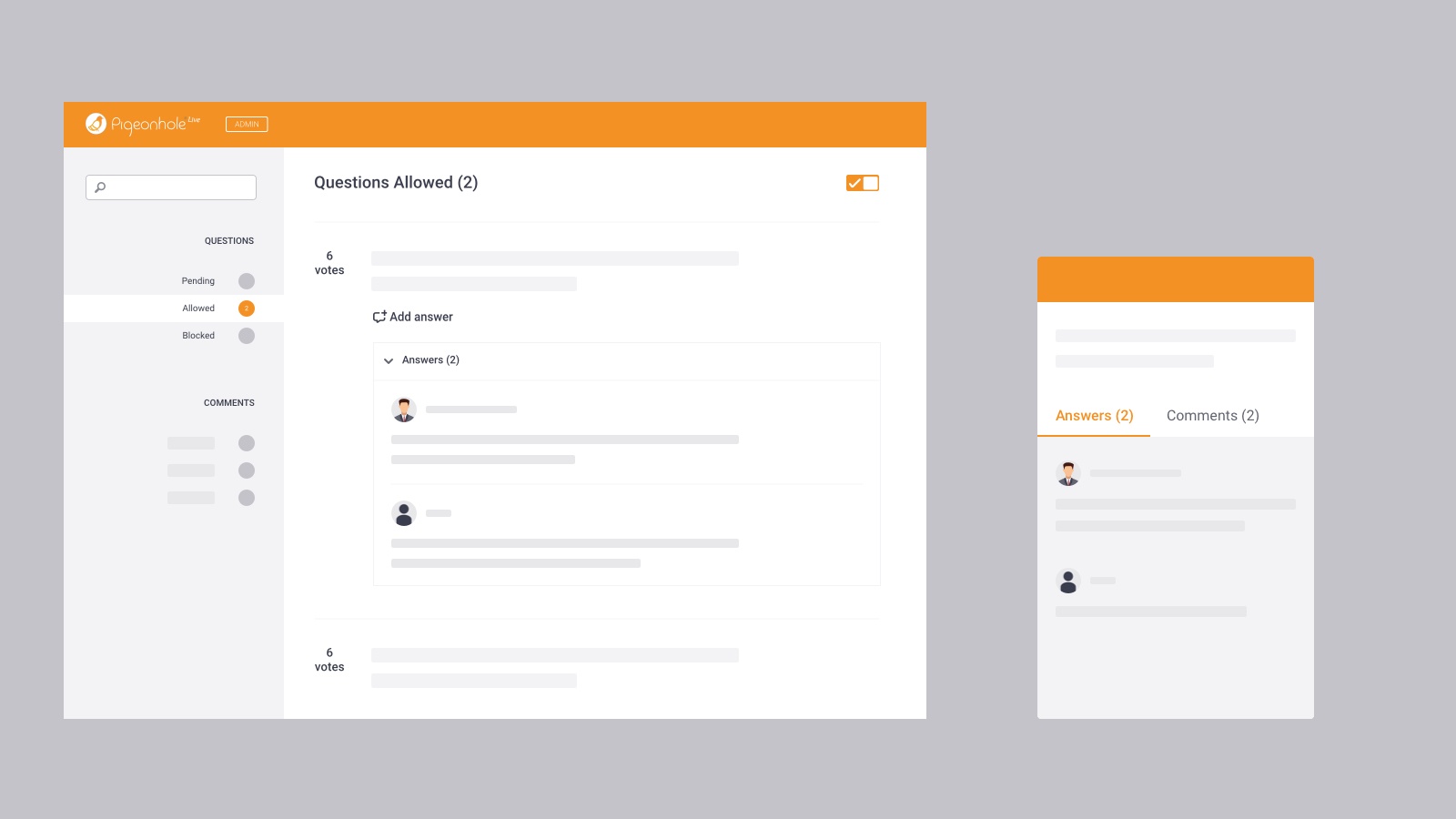 You've become the superhero organiser who's got everyone engaged and actively asking questions during meetings. Naturally, you're getting an overwhelming number of questions during Q&A sessions, be it in team meetings or town halls. That's great news!
But with great power comes great responsibility–yours is making sure that no question goes unanswered.
We've got your back with the release of our latest Answers feature!
Answer questions directly from your Admin Panel
1. Add Answers during or after your event
Not enough time for the speaker to address all Q&A questions? While some questions need to be addressed by the speaker at the meeting, others may not need an immediate in-person reply. As an organiser you still want to provide the answers to any missed questions. Now you can do so conveniently from your Admin Panel be it during the event or after.
2. Add credibility to the Answer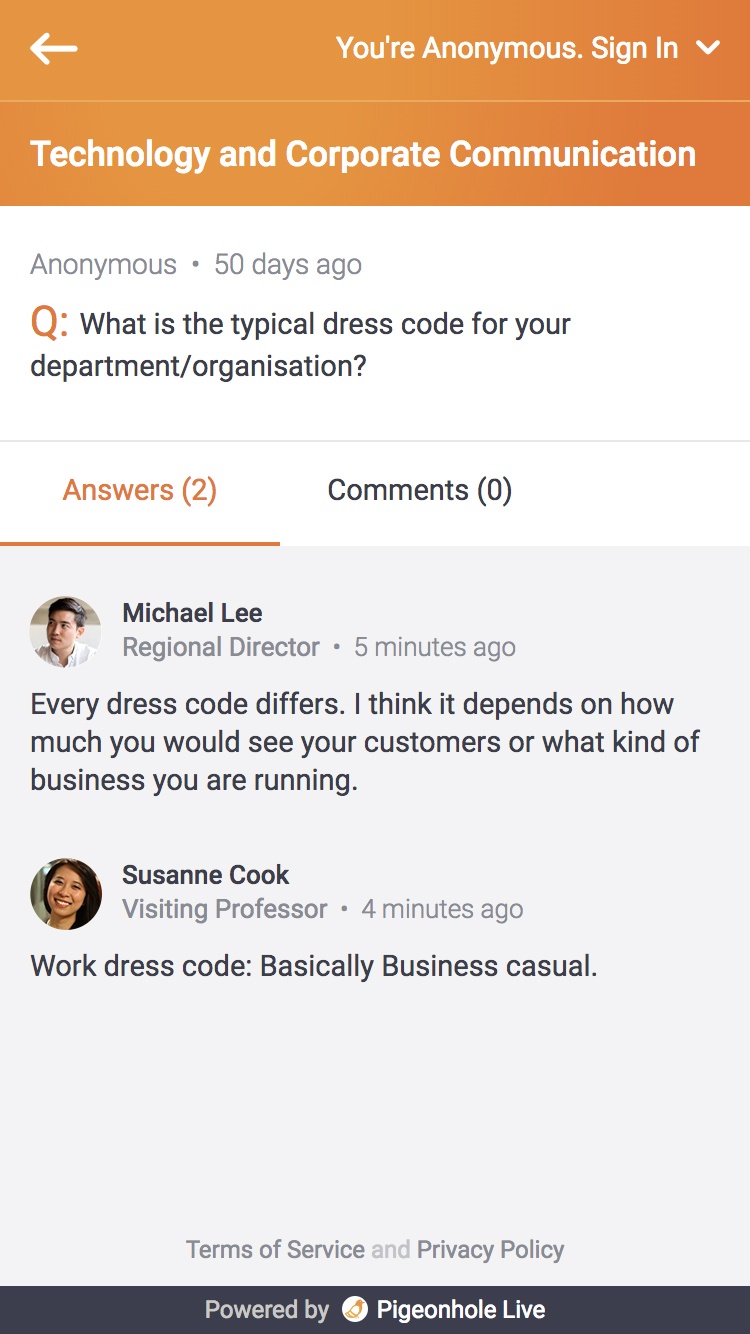 Town halls and larger departmental meetings cover a wide range of topics. Chances are your audience expect the answers to come from the persons-in-charge. Marking the written answers with a generic admin stamp may hint a lack of credibility. The Answers feature allows you to stamp the answers provided with authority and credibility by specifying the name and title of the respondent.
3. Collate and distribute your answers with ease
Every corporate communication professional knows that organising a fruitful meeting is only half the battle. The other half is preparing an event summary and addressing all the unanswered Q&A questions. The process of collating responses and distributing them to your audience can be laborious and time-consuming, especially with the overwhelming time pressure.
The Answers feature allows for all the questions and answers to be easily captured in PDF and Excel reports for easy distribution.
4. Easily view Answers to Q&A questions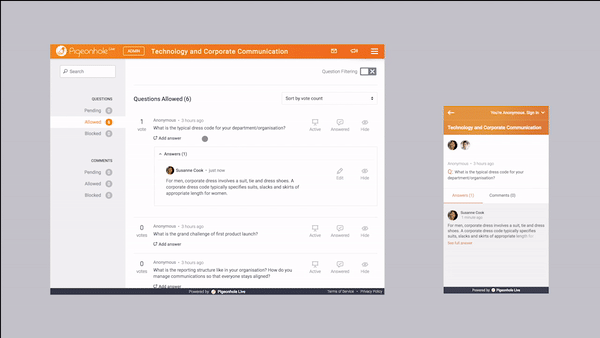 It's not just easy for you to add answers to Q&A questions, it's also easy for your attendees to access them during and after the event on the Audience Web App.
Answers added will be instantly reflected on the Audience Web App. We also added a tab for Answers to differentiate them from comments. The Answers tab is designed to support the display of long-form answers and multiple answers from different stakeholders.
We guarantee you'll love this new upgrade on your super suit!
The Answers feature is only available on the Captivate Pigeonholes and Enterprise Subscriptions. Learn how to use it!
Share this post