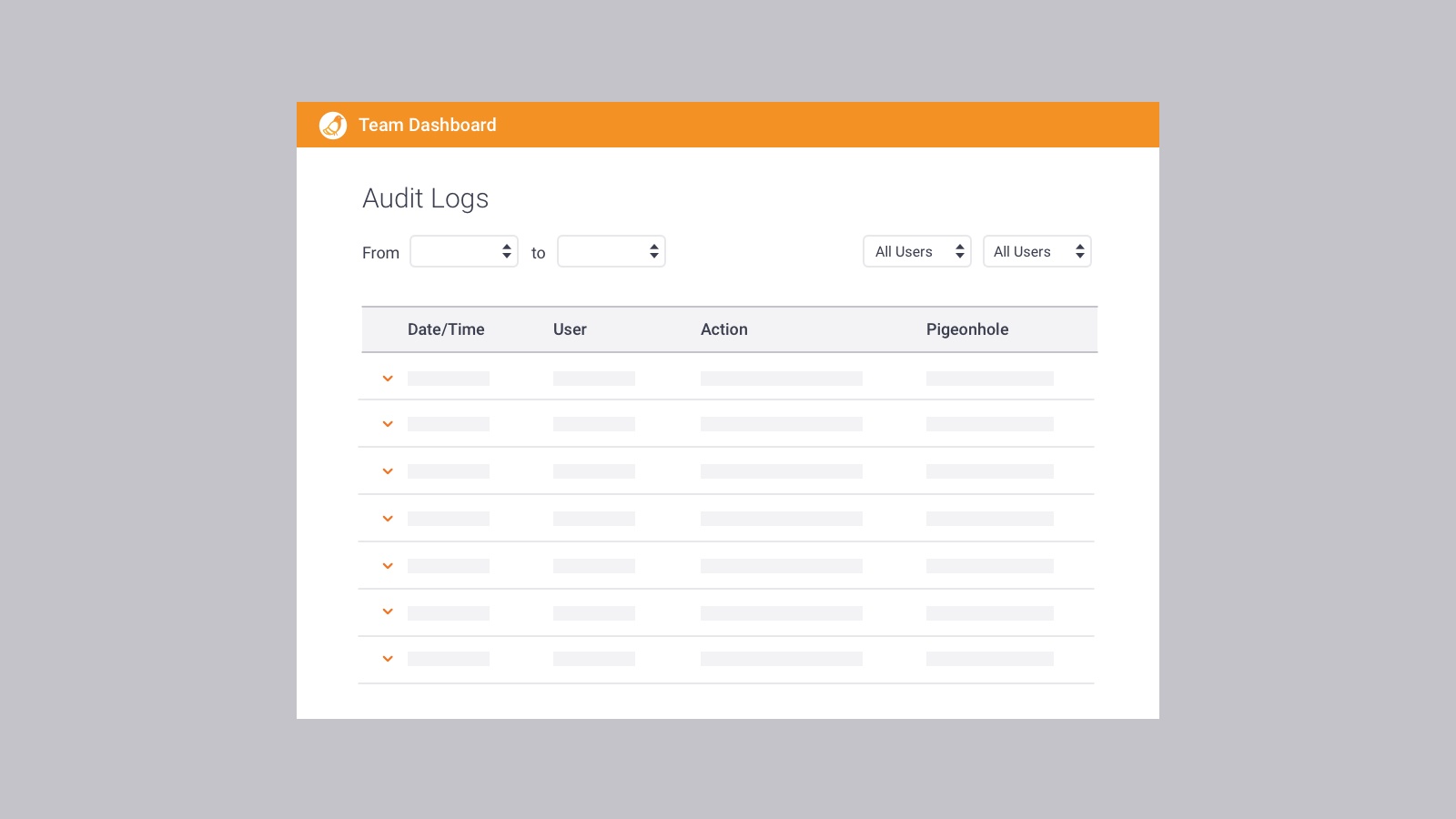 Most successful events and meetings are made possible only through close collaboration between colleagues, partners and more. With our annual Pigeonhole subscription plans, we let you work as a team, allowing you to invite and include everyone in the Pigeonhole setup, planning and running of your events and meetings.
When working within a team however, it can be difficult to trace the person who made the actions or changes. This is particularly important when reviewing any incidents.
With Audit Logs, all actions and changes made within a team, including team settings, team members, Pigeonhole setups and more, are logged. Team owners and leads can now see what goes on within their team, and even go back in history to review all past activities.
For companies that require accountability for security and compliance purposes, this will help provide more transparency and control when using Pigeonhole Live. This is on top of our support for different user roles to control who has access to certain functions.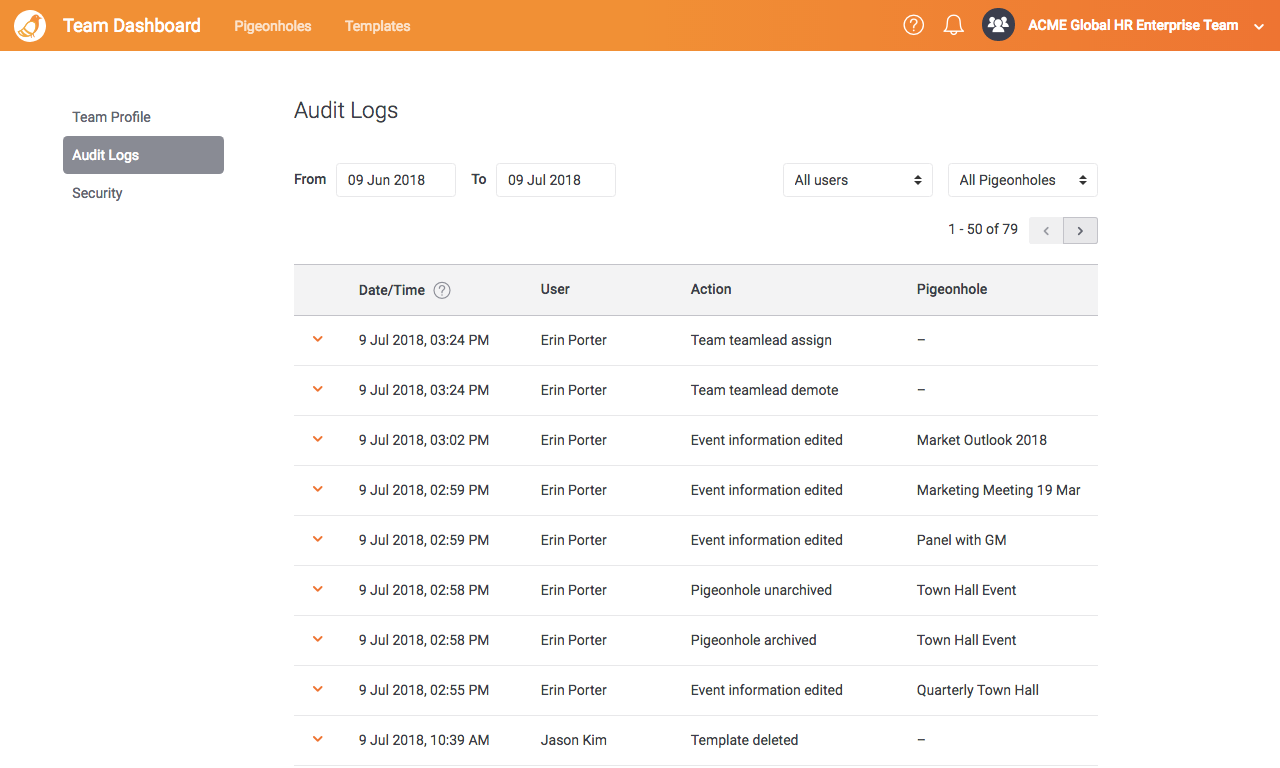 As there may be a lot of actions and changes within your team, we make it easy for you to browse and find specific entries by filtering by date, users, or Pigeonholes. You can zoom in for more details by clicking on each Audit Log entry.

For more information, read our Help Centre article. Audit Logs is now readily available. For access, speak to your Account Rep or email us.
Share this post