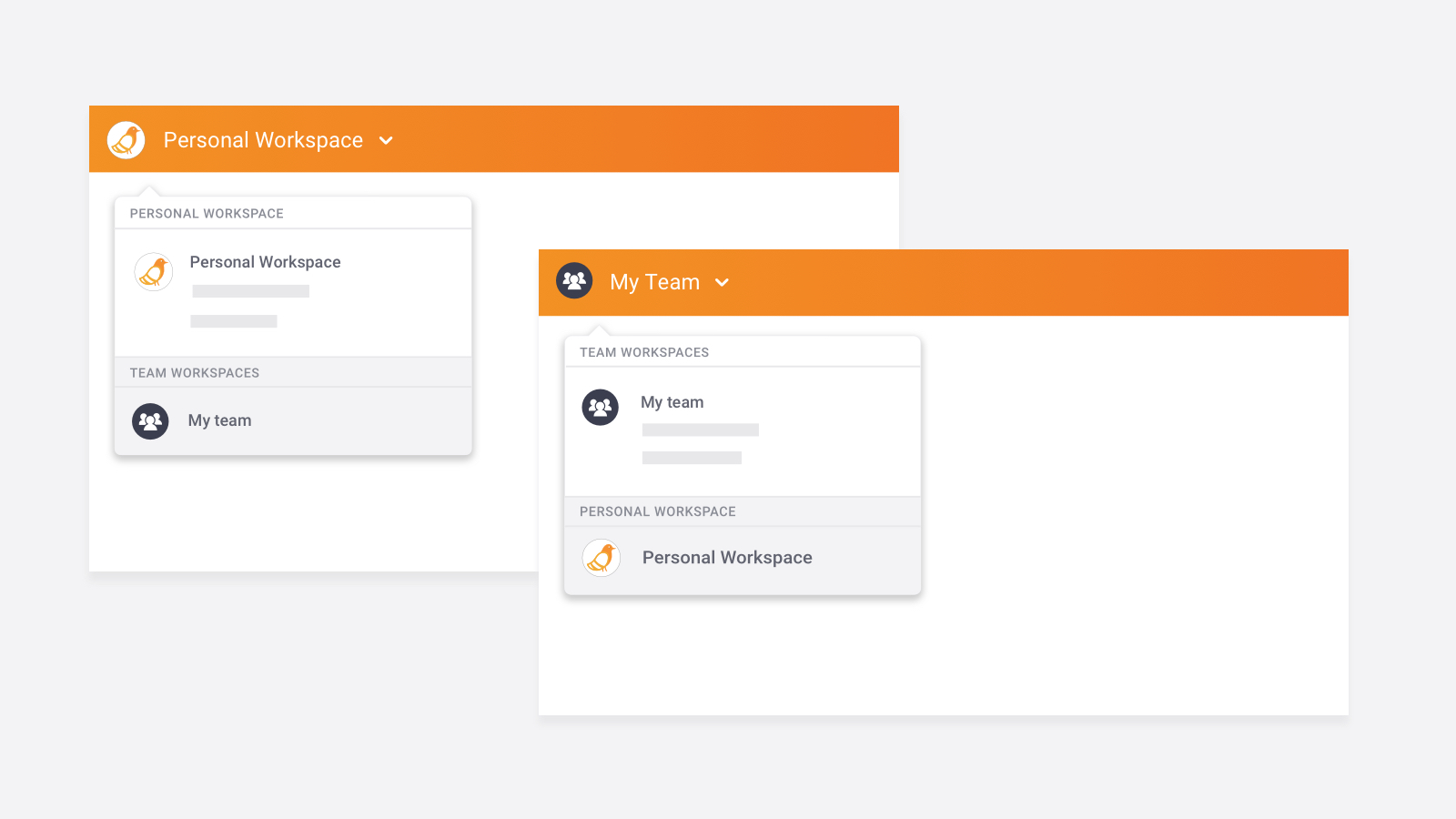 At Pigeonhole Live, we understand that teamwork is key whether you're organising company meetings or large scale events. We've seen how working together to set up and manage events on Pigeonhole Live has benefitted many of our customers.
Inspired by this, we've been working hard to create an intuitive platform for team collaboration and are pleased to introduce the new Workspaces on June 11.
What are Workspaces?
Workspaces are dedicated spaces where you can set up and manage your events and meetings, whether personally (Personal Workspace) or in collaboration with your (Team Workspace). Previously referred to as Dashboard, Workspaces will list all your Pigeonholes.
Workspaces provide a clearer distinction between your Team Workspace and your Personal Workspace so you can navigate seamlessly between the two when setting up and managing Pigeonholes.
With the new design, all your workspaces can be found on the top-left corner of account. Click on the drop-down menu to easily switch between different workspaces.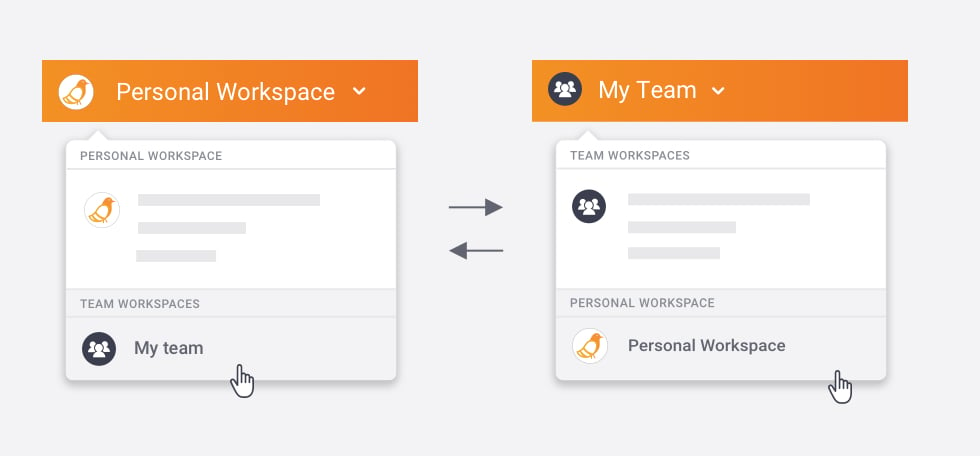 Navigation improvements
To support Workspaces and improve navigation, we also made small changes to the way your Pigeonhole account is organised. Please take note of the following changes:
Pigeonhole-related settings (such as Billing) has been moved from the top-right corner to the top-left corner of the page.
Account-related settings (such as Profile, Account Settings) remain at the top-right corner of the page.
All your Team-related settings (such as Team Settings and Templates) are located in the drop-down menu at the top-left corner of the page.
Refer to this article for a detailed guide on the changes.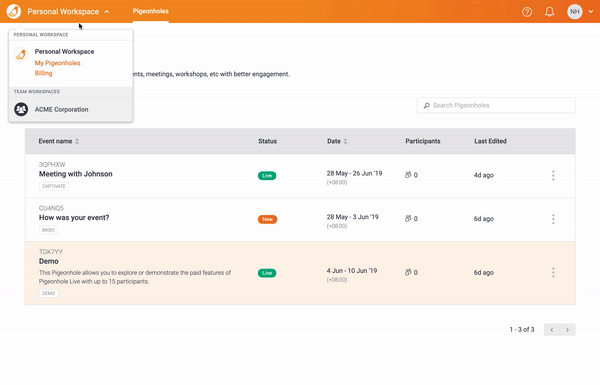 The Team Workspace: Designed for collaboration
We also want to take this opportunity to remind you that when you purchase an Annual Pigeonhole Plan or an Enterprise Plan, you will receive a complimentary Team Workspace that comes with various features to support collaboration:
Shareable templates - create standardised templates for recurring events and share them with your team
Assigned Roles - designate roles to team members to control access to the Team Workspace
Audit Logs (only for Enterprise Teams) - trace every action performed in a team back to a user to enforce accountability
While our Team Workspaces are designed for collaboration, it allows for more than that. With a Team Workspace, you also have the option to upgrade to premium Pigeonhole features:
Compliance Management - Set and enforce specific Pigeonhole settings in Team Workspaces to ensure compliance with your organisation's policy requirements when using Pigeonhole Live
Additional security features - Single Sign-On and IP Address Whitelist
The changes will be applied to your account on 11th June 2019.
If you have any queries regarding Workspaces, feel free to reach out to us via a support ticket.
Share this post