Use Cases
10 Interactive Marketing Ideas You Can Conduct With Pigeonhole Live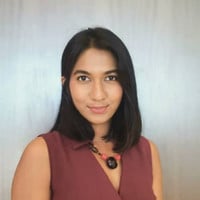 Ashkvina
August 21, 2019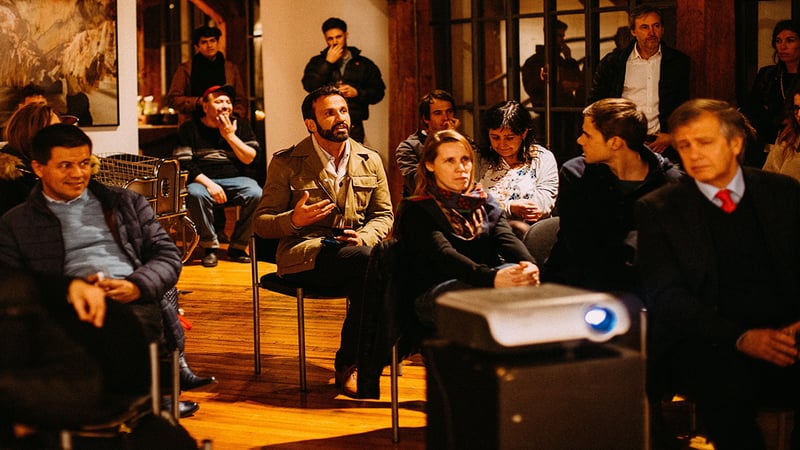 According to Gallup, companies that successfully engage their customers experience 23% higher revenue and profitability than those who don't.
However, with the unprecedented amount of products and services out there, marketers have to work twice as hard to get noticed.
Beefing up your marketing strategy involves finding new ways to create valuable content for your audience and also finding ways to engage them better when they come in contact with it.
Here are 10 ways you can incorporate Pigeonhole Live to make your customer engagement efforts better!
Content marketing
1. Make your content marketing more interactive
There's no doubt that content is important. According to Hubspot, 47% of buyers viewed 3-5 pieces of content before engaging with a sales representative. However, audience attention is increasingly harder to retain and marketing teams are constantly on the lookout to keep audiences engaged for longer.
One of the best ways to make your content more interactive and engaging is to get your audience to become a part of it.
Create a live Q&A session or Word Cloud on Pigeonhole Live and send it to your audience.
Get your customers to ask their most pressing questions or give their opinion on a topic.
Use user-generated content to write your blog article.
The interactivity of live polls will add good visual aids to your content.
Interactive Physical Events
Events are a great platform for lead generation and brand exposure. If done right, they help you to build a good relationship with your customers, generate useful information on prospects and get the word out about your brand.
Here are some ideas on the different types of customer engagement events you can conduct:
2. User Groups
User groups are small scale events that bring customers and fans of your product together to exchange insights, share interesting uses cases, hear from the solution providers, and form workgroups.
Typically these groups involve having group or speaker sharing sessions that rely heavily on participant interaction. While a well-seasoned user group is able to interact comfortably and confidently with each other, a new one might require more facilitation.
To get your user group acquainted with each other, try this activity out:
Set up an Open-ended Poll on Pigeonhole Live and send your group the link.
Get the participants to share one interesting fact about themselves.
Read the options aloud and ask the group to guess who that fact belongs to.
You can also use the same method to get the group to brainstorm ideas or discussion topics with the group.
3. Conferences
Without audience interaction, conferences can turn from an exciting and enriching event to a mundane affair. The best way to keep your audience engaged is to include them in your presentations as you move along.
Start off your presentations with fun icebreakers and allow for consistent interaction as your presentation moves along.
Icebreaker example:
Set up a Word Cloud with the question: "How are you feeling this morning? Answer with an emoji!"
Let your audience submit and vote on emoji responses.
The best conferences give the audience the opportunity to interact with the speakers and pick their brain about the topic of discussion. However, it's difficult to give everyone the opportunity to ask questions or make comments if you rely on microphones alone. Provide an equal platform for questions from the shy genius to the enthusiastic learner by setting up a live Q&A session. Turn on anonymity to give your audience the extra boost of confidence to ask away.
4. Unconference
Unconference is an innovative event concept that reverses the organiser-participant role. Instead of you doing all the planning, your attendees get to brainstorm on the topic they want to learn more about and decide how they will go about it. Your job is to find a good facilitator to guide the brainstorming process and help participants refine their ideas into good discussion/sharing topics.
As Unconference relies heavily on brainstorming between attendees, you want to provide them with an easy way to do so. Open-ended Polls and Word Clouds provide a good brainstorming platform by allowing participants to submit, vote and comment on ideas while translate into real-time notes in their devices and the Projector Panel.
Once your audience break out into smaller discussion groups, you can help them set up Q&A sessions for them to post and vote on questions as well.
5. Hackathons
Hackathons are a great way to get the word out on your brand and at the same time help churn out ideas that are beneficial for your company. In return you can provide your participants with a great prizes, recognition, and a fun experience. It might also be a great opportunity to find interns and new hires.
Facilitating the ideas formation at the start of your hackathon can be made simple with Pigeonhole Live:
Start with an Open-ended poll and send it to your registrants.
Set a deadline for idea submission and voting.
Let participants submit their entries and vote on ideas they want to work on. Turn on moderation so you can filter through the ideas and remove irrelevant submissions.
Based on the number of registrants, pick the top ideas and ask the person who submitted the idea to form a team and work on the idea.
6. Community/networking events
Networking events are one of the simplest customer engagement events to organise. The format includes presentations by a small panel of speakers on the products and services they provide or their opinions and learning points on a selected topic, followed by a Q&A session.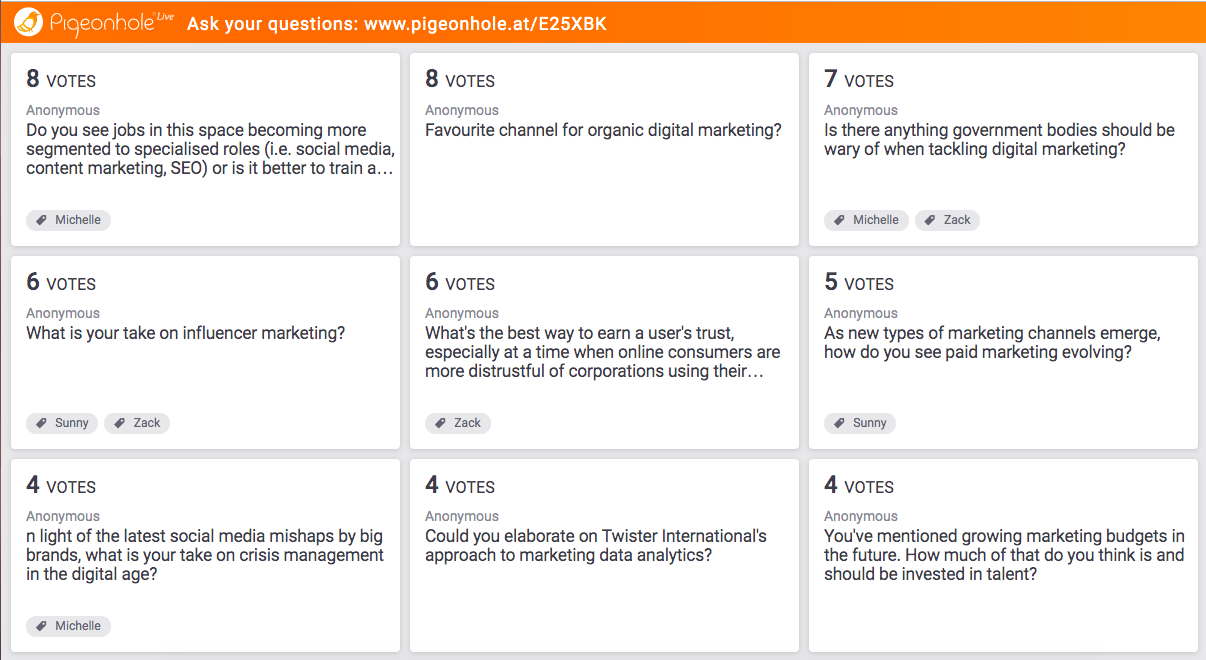 To facilitate the Q&A session:
Set up a Q&A session with tags for each speaker.
Instruct your audience to ask and vote on questions to the speaker on Pigeonhole Live. They can direct questions at specific speakers by using the allotted tags.
The event usually concludes with a networking session where attendees can enjoy refreshments and get to know people from their industry. You can choose to let the networking session be free and easy or conduct some icebreaker activities with your attendees using Pigeonhole Live to get them acquainted with each other.
7. Seminars and Workshops
Seminars and workshops provide audiences with the opportunity to interact with your brand while gaining valuable information. You can get industry thought leaders or your staff who specialise in specific areas to conduct seminars and workshops on topics of interest to customers and people in your industry.
Give your audience a convenient way to ask the speaker questions by setting up Q&A session on Pigeonhole Live. You can also turn on the Answers feature to give speakers time to address questions they were not able to take during the session by filling in the answers later. Audience will still have access to these answers with the same URL.
You can also conduct Quizzes to make the lessons fun and engaging while getting insights on your audience's performance and concerns.
8. Pecha Kucha Sessions
Pecha Kucha is Japanese for chit chat and has become a popular event concept in the creative industry.
This event format gives aspiring entrepreneurs and creatives the platform to spread new innovative ideas or products and make their elevator pitch before an audience that may have potential opportunities for them.
The concept is simple. Each person has an allotted time (usually below 5 minutes) to deliver a stand up talk with or without multimedia. Audience are then given a short amount of time to comment or critique the pitch.
To make this process more efficient, set up a Q&A session for each of the presenters. Then, allow the audience to post their comments and questions as the elevator pitch is being made. The presenter can then have access to all the feedback and follow up with the audience in person with they choose to leave their information.
Interactive Virtual Events
9. Webinars
Webinars are great for many reasons:
Provide value to your clients
Help you reach new audiences outside of your geography
Help you build thought leadership in your business area
Humanise your brand
Low cost
To ensure that your webinars are more interactive, consider integrating live Q&As and Multiple Choice Polls. These elements will collect your audience comments, while also giving them a chance to ask questions and vote on them without any disruption.
All you have to do is embed the Pigeonhole Live URL to your webinar platform and share the passcode with your audience.
10. Ask Me Anything
AMAs allow you to connect with your company's biggest supporters and have an honest conversation with them. They provide a platform for your customers and fans to get their questions and anticipation out while sending out the message that you care about them.
You can set up a live stream for your AMA session and integrate Pigeonhole Live on the side. Pigeonhole Live integrates seamlessly with popular video streaming services such as Livestream, Vimeo, Brightcove and Kollective.
Your audience can easily ask questions and vote on them using Pigeonhole Live. Questions are organised based on votes and tags, allowing you to address their most pressing concerns first. You can also reply to questions with text answers using the Answers features if you are unable to address all the questions.