4 Helpful Agenda Templates to Use for Your Company Workshops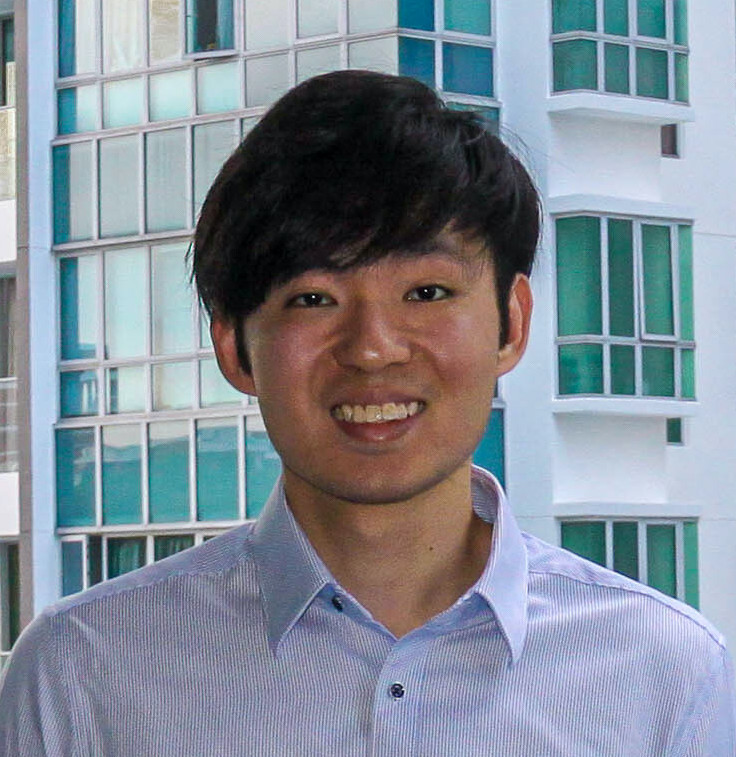 Wen Jie
August 6, 2020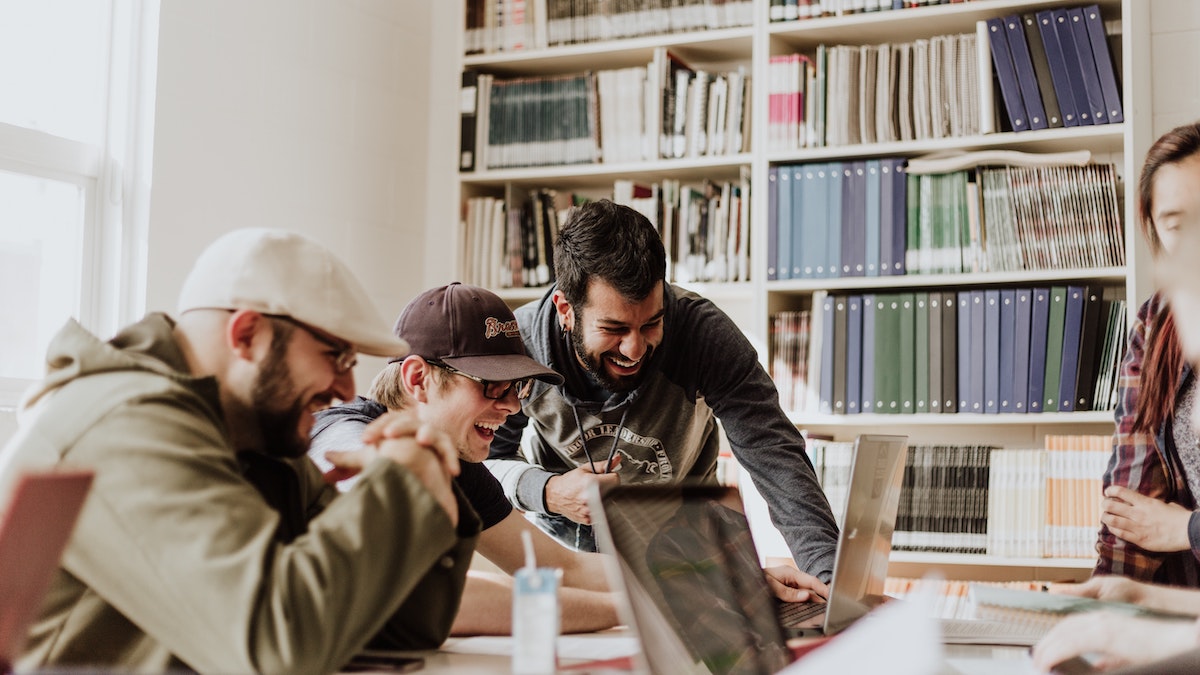 Running a full workshop is overwhelming, but can be rewarding. A well-planned workshop can help raise staff expertise, encourage creative thinking, as well as develop team building.
To make sure that your workshop is relevant and a valuable experience for everyone involved, it is essential to create an agenda to ensure that you achieve your workshop's goals.
Here are four agenda templates that you can use and adapt to your team's needs.
1. Employee development workshop
Investing heavily in your employees is a sure-fire way to raise the value of your company in both the short and long run. If you're looking to plan a successful training workshop, try this agenda.
Ice-breaker
Lesson
Group activity
Assessment
Q&A
Review
Ice-breaker
Some of your employees would be coming to your workshop with their minds still on their previous meetings or tasks. Get them to refocus and participate actively by starting the workshop off with a simple ice-breaker. You can host a company trivia quiz, or even a group problem-solving activity to foster communication and teamwork. The goal is to free your employees of their distractions to ensure that the workshop would be a productive one.
Discover new and innovative ice-breakers you can conduct on Pigeonhole Live here.
Lesson
There are many different formats that you can use for your lesson. You can conduct a lecture with presentation slides, or if you think that your employees would benefit more from active discussion, holding a seminar would be a good idea. Whatever your style of teaching, make sure to engage your employees throughout your lesson. Hold live polls or short quizzes after each segment to keep your audience's attention.
Group activity
Often, we learn best by doing. Holding a group activity after the lessons gives your employees the opportunity to internalise what they have learnt in a hands-on environment. For example, if you're holding a business analysis workshop, have your employees work in groups to solve a real world business problem.
Assessment
An assessment near the end of the workshop allows you to monitor your participants' individual progress. Go through the common misunderstandings identified in the assessment, or conduct personalised reviews sessions individually with the weaker ones.
Q&A
Hold a Q&A session before you end the workshop to address any lingering questions that your participants might have. You can also use your Q&A as a feedback channel on the workshop itself. Knowing what went right and wrong will help improve your planning for your next workshop.
Review
Having a summary to review the key takeaways will help reinforce important learning points. A brief overview would do; refrain from giving an extremely detailed review.
2. Brainstorming workshop
Brainstorming is a great way to generate creative solutions as well as fostering teamwork amongst your employees. Switch up the way you hold brainstorming sessions with this agenda.
Ice-breaker
Setting the agenda
Individual ideation
Group discussion
Convergent stage
Go through the agenda
A good facilitator is necessary for a fruitful discussion. If you're the facilitator, devote some time at the start of the workshop to setting the scene. This means establishing the goals, time schedule, as well as ground rules for the discussion. Explain the brainstorming process you will be utilising as well, so that everyone is on the same page.
Individual ideation
To counter groupthink, get everyone to come up with their own ideas first before moving to a group discussion. This allows introverts, who would normally be drowned out by the loudest voices in the room, to showcase their creative ideas as well. An online engagement tool such as Pigeonhole Live's Q&A feature can help collect the responses easily and in real-time.
A variation of this exercise is 'brainswarming', where goals are written at the top of the white board, while resources to meet these goals are at the bottom. Participants then present ideas as offshoots of either side of the board. As participants build off each others' ideas, a solution would eventually be found when the two ends meet.
Group discussion
Group discussions have their benefits too. However, group discussions are often ineffective as participants are usually afraid of giving any form of negative feedback to ideas. A study had found that criticism can improve the quality of ideas, so fostering an environment of light dissent and constructive criticism would lead to a more fruitful discussion. Facilitators can encourage constructive criticism by setting up debates, where attendees can critique each other's ideas.
At the same time, remember to remind your employees of the ground rules and ensure that the debates do not get too personal.
Convergent stage
At the end of the brainstorming activity, it is time to evaluate the ideas given. There are several ways to do this. One way is to have your participants vote for their favourite ideas using a multiple choice poll. You can also rank ideas based on different categories.
3. Lunch-and-learn workshop
Lunch-and-learn workshops are training events that are held during the company's lunch break. They are an informal alternative to regular training sessions, and generally cover lighter topics. In the case of a lunch-and-learn workshop, there is such a thing as a free lunch, and they are offered in return for one's time and participation.
Ice-breaker
Speaker's presentation
Address Q&A questions from the audience (sent before workshop)
Catered networking meal
Speaker's presentation
While the speaker for the workshop can be anyone, the informal setting of a lunch-and-learn is a great opportunity for employee-led development. Employees can teach each other a skill of their trade, or even a non-work related topic of their interest. Lunch-and-learns are a great platform to raise awareness for diversity as well.
Q&A
Time is tight, and people are starting to get hungry. Crowdsource questions from the audience ahead of time to cut down on unnecessary waiting time. This way, more time can be spent on answering people's questions, which would help keep the audience engaged.
Catered networking meal
To thank your employees for their time, cater lunch for the participants to enjoy after the workshop. Food is a great social lubricant, and a free meal is a great opportunity for employees to meet people from other departments and foster inter-departmental collaboration.
Or, if your lunch-and-learn workshop is open to the public, the session would be a great networking experience.
4. Company culture workshop
A successful organisational culture is key to a healthy and well-functioning company. A company culture workshop is a good platform to work on instilling a company's values into their employees. Seize the opportunity to address any prevailing issues your company might have.
Ice-breaker: word cloud activity
Team evolution curve activity
Culture Triangle activity
Celebration and milestones
Post-workshop survey
Word cloud activity
Kick-off your workshop by getting your employees to share their thoughts on what they think the company's culture is in a word cloud. This activity would set the context for the ensuing discussions. It would also let you know the current perceptions of the company culture, and whether they are in line with the envisioned one you had for the organisation.
Team evolution curve activity
You can use the team evolution curve to determine where your team is currently at in terms of teamwork. The goal of the activity is to discuss the characteristics that the team currently possesses, and then draw out an action plan on how to improve from there on. This team-building initiative would help in bringing your team members closer, facilitating a collaborative and motivated work culture.
Culture triangle activity
Culture triangle is an activity that is great for strengthening inter-departmental partnerships. During this exercise, participants share the various stereotypes (e.g. strengths and weaknesses) they hold of professionals in other departments. Afterwards, everyone would discuss the implications of these stereotypes on their teamwork, and how to overcome any challenges that were talked about.
The insights gained can then be used as constructive feedback to improve on the company culture.
Celebration and milestones
Giving recognition to any efforts or actions that showcase the company's values goes a long way in establishing your desired culture. Not only do celebrations reinforce positive actions, they also improve morale and foster relationship building in the workplace.
Featuring any milestones your employees have hit also lets them know that the company values them, and would foster a culture of appreciation and recognition.