Company Culture
How to Improve Creativity in the Workplace: 5 Effective Strategies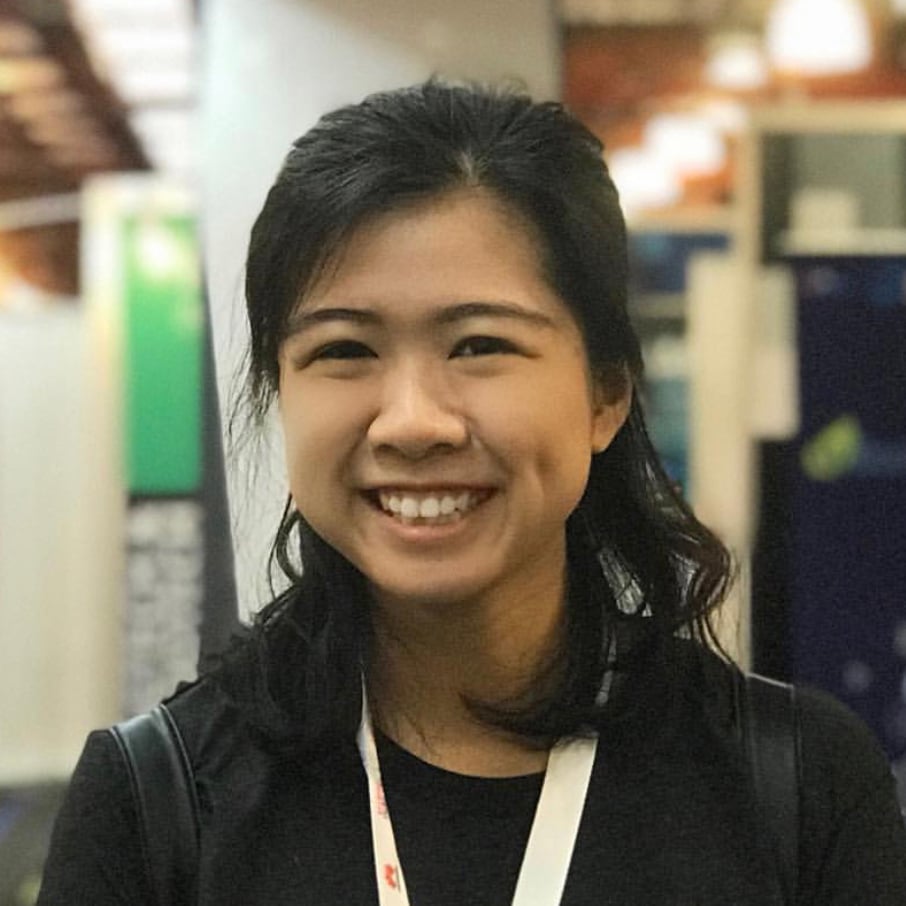 Annie Teh
April 21, 2023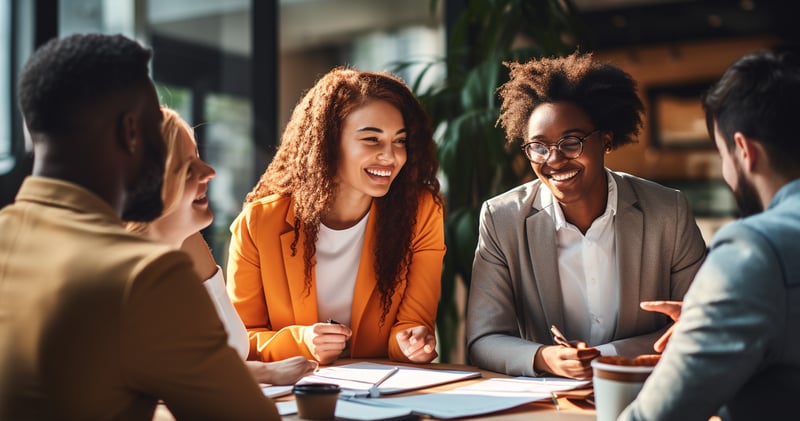 Imagine a workplace where creativity flourishes, problems are solved with ease, and innovation is at the forefront of every task. It's a dream scenario for any company, but for many, it remains just that: a dream. The reality is often far different, with stifling routines, fear of failure, and lack of diversity holding back potential progress.
But what if I told you that building a workplace that fosters creativity is not only possible, but also leads to stronger team bonding, better teamwork, and higher employee retention? Let's explore five ways to make that "lightbulb moment" happen! 💡


---
Creativity has been talked about in the workplace for so long, that it almost seems like an empty buzzword. However, creativity has an important role to play in a workplace, even in roles that don't seem to require it for day-to-day tasks. It is necessary for adaptability, problem-solving, and most importantly innovation in the way employees approach their tasks. Studies also show that a workplace that fosters creativity also has the added benefit of strong team bonding, better teamwork, and even employee retention.


---
1. Diversify your team
A focus on building a diverse team shows a management-level emphasis on, not just different types of people, but also different points of view. Working in a diverse team, employees are pushed to think beyond their own experiences and expectations, keeping their ideas innovative and new.
The connection between diversity and growth is proven. According to McKinsey & Company, companies with higher gender diversity in their executive teams are 25% more likely to have better profitability compared to those with lower gender diversity.
As an advisor and scientist Anna Powers put it in Forbes:
...Diversity is not just a metric to be strived for, it is actually an integral part of a successful revenue-generating business. Of course, this makes sense because diversity means diversity of minds, ideas, and approaches—which allows teams to find a solution that takes into account multiple angles of the problem, thus making the solution stronger, well rounded and optimized.
---
2. Put less focus on productivity
Surprise, surprise - an optimized workday doesn't foster an environment for creativity. While the narrative of a life where no time is wasted and every minute of your workday produces results is a popular one, professionals are now saying that an obsession with productivity can stifle creativity. Productivity author Bruce Daisley writes: "Productivity is the focus, creativity is unfocus."
Some of the world's greatest thinkers are the biggest fans of regular mid-day naps.
While ensuring that your team produces results is important, managers should pull their foot off the throttle and give your team the liberty to have "non-productive moments" in their work week. Especially with the global shift to remote working, it could help relieve productivity-related stress and burnout.


---
3. Embrace failures
Do your employees feel comfortable making mistakes? Are they tiptoeing through tasks to avoid penalties for errors? If you answer yes to the above, your workplace is likely not creative.
Creative work is open to new ideas, and that includes creating allowances for ideas that flop. While it may hurt in the short run, embracing failures could create new learning opportunities for your company, and create new avenues for growth. That's why the most innovative startups believe in the theory of "failing fast".

On the other hand, the fear of failure, or by extension the penalty of failure, kills innovation.
How, then, do you embrace failures at a company scale?

Firstly, ensure that your employees feel a high level of psychological safety. This means they can make workplace mistakes without fear of penalty.
Here are some quick tips for creating an environment of psychological safety:
Establishing communication rules for conflict management
Build a culture of two-way feedback
Regularly measuring your psychological safety
Secondly, adopt a growth mindset in your team. A term coined by psychologist Carol Dweck, it describes a belief that skills and talents can be grown through effort. Challenges, even failures, are simply how these skills are grown.
Researchers claim that when adopted at a company scale, employees feel more empowered and committed to innovation.


---
4. Say "Yes, and"
Many innovation gurus will tell managers to never say "no" to ideas. This approach helps enable and encourage employees to come forth with their ideas, without fear of rejection.
However, there are times when there are legitimate reasons why an idea would not work, or could even be harmful to a company. While it is important for employees to feel comfortable sharing ideas, managers also need to feel comfortable sharing their expertise and knowledge in their field, and making decisions that benefit the company.

So instead of avoiding the word "No" to ideas, try the approach "Yes, and…"

"Yes, And" is a well-known staple in improvised comedy. The one rule of what seems to be a chaotic and unpredictable craft states that you don't reject the prompts given to you -- instead, you build upon them to create something new.

When applying this approach in the workplace, create a culture of building onto ideas instead of rejecting them wholesale. All new ideas have an inherent value - either it shows an untapped point of view, an unexplored approach, or a new lesson to learn. Highlighting that value can help bring a brainstorming session forward and keep employees thinking, but with a nudge in the right direction.
Even old ideas have value - if they are tried and tested ideas, they're good opportunities to explore why they didn't work out, if there's something to be learned from that failure, or even if there was a way to improve that approach.


---
5. Embrace Mindfulness
Creativity can be hard to achieve, especially during stressful times (like a global pandemic or recession), but it doesn't have to stop when times are tough. The greatest challenges can be the best time for innovations.
If your workforce is struggling with high levels of stress, adopting mindfulness practices could help them manage that stress, prevent burnout, and even promote creativity. Mindfulness may bring to mind meditation practices, but it means the ability to stay in the present, and building an ability to observe emotions and thoughts instead of being overwhelmed by them.
Large companies are now tapping into the benefits of mindfulness in the workplace. Studies have shown that meditation can awaken creative impulses, increasing brainstorming abilities and cognitive flexibility. Microsoft even added new features into their MS Teams tool to help boost team well-being, including integration into the meditation app Headspace.
Beyond meditation, it could be doing some simple deep breathing in the middle of a work day, going out for a walk in nature, or doing a mental body scan. Consider bringing in a mindfulness coach, or providing resources to mindfulness apps or learning platforms to motivate your team to learn mindfulness as a new skill. Something as simple as scheduling a simple breathing exercise in the middle of a long meeting could reduce stress at a team, or organizational, level.


---
Empower your workplace creativity today
Fostering creativity in the workplace is crucial for innovation, problem-solving, and team bonding. By implementing these five tips, you can create a workplace that encourages creativity, diversity, and growth. Remember to diversify your team, put less focus on productivity, embrace failures, say "yes, and", and embrace mindfulness. Let's make the workplace a place where creativity can thrive and innovation can flourish.