Meetings
How to Make Meetings More Effective Using 9 Frameworks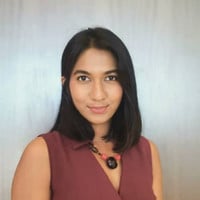 Ashkvina
January 30, 2023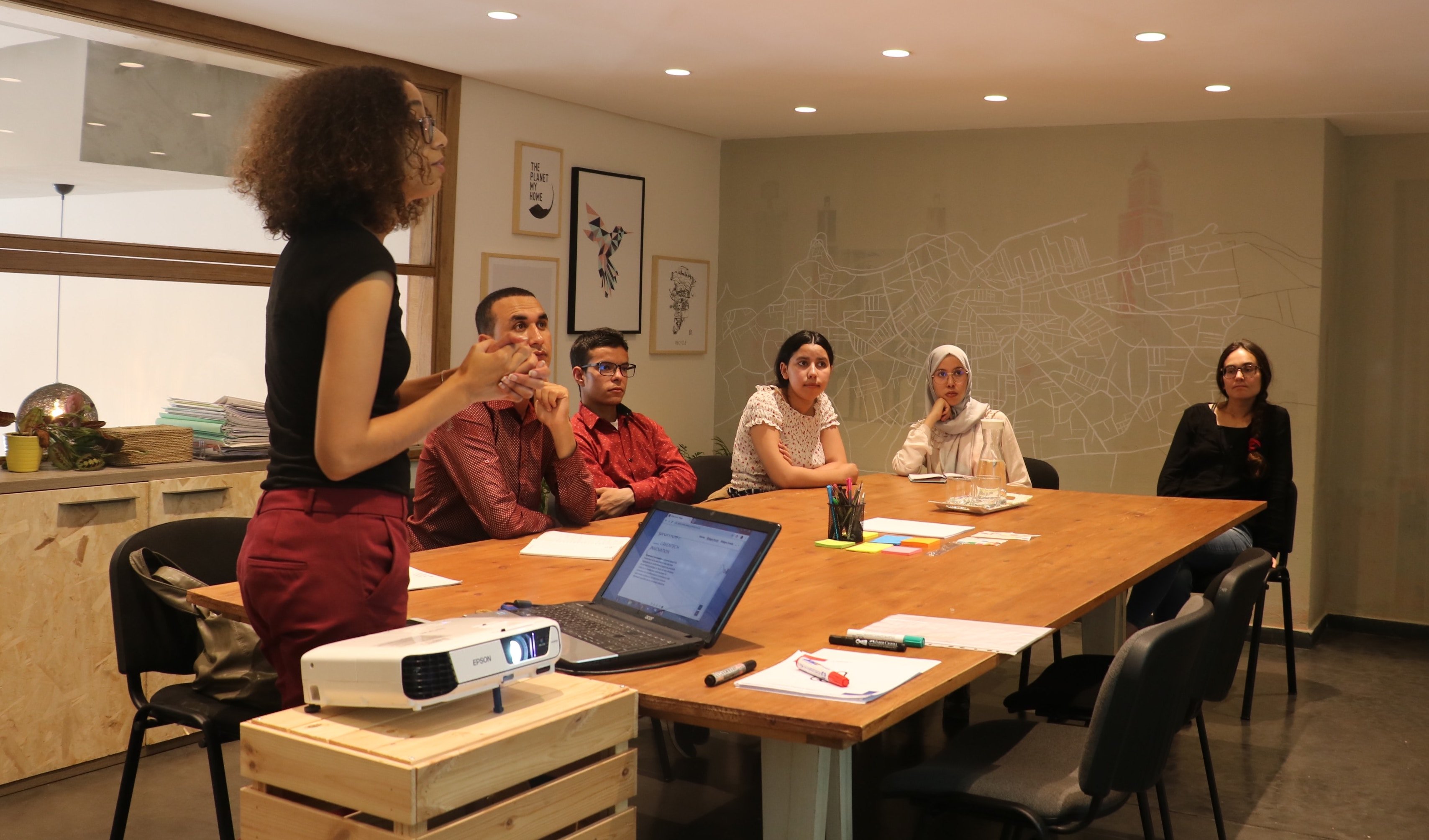 Tired of unproductive and boring meetings at work? Look no further! We have 9 frameworks that can transform your meetings into productive and problem-solving sessions, helping you and your team collaborate efficiently and effectively. Get ready to revolutionize the way you think about meetings!
Here are the meeting frameworks that we'll cover in this article:
---
Meetings could be a lot better
According to an HBR IdeaCast interview with Steven Rogelberg, a professor at UNC Charlotte,
30% to 50% of the hours we spend in meetings aren't productive. 73% of people admit to doing other work during meetings; 90% report daydreaming. And 64% to 65% of managers say meetings keep them from work and deep thinking.
Do meetings have to be that bad?
Meetings are important for optimal decision-making in the workplace, but the archaic meeting formats we use haven't evolved with time, leading to an increase in the average time spent in meetings from 10 to 23 hours weekly!
With so much advice on improving meetings, it can be overwhelming, but here are 9 simple frameworks that can make meetings more fruitful and leave space for deep work and critical thinking.


---
1. Decide if you need a meeting
The first step to improving your meeting quality is to first decide if there's a need for one at all. The reason we have so many bad meetings is that most meetings could have been an email, a Slack huddle, a Google form, or an instant live poll.
So, before you send out an invite, think about whether you really need that meeting. Consider other creative ways to achieve your objective instead. To help you decide if a meeting is necessary, try the RAPID framework:
Recommend: Identify the people who can recommend a course of action or solution to the problem at hand
Agree: Determine who needs to agree on the proposed course of action or solution
Perform: Identify the individuals or teams responsible for performing the agreed-upon course of action or solution
Input: Determine who needs to provide input or feedback on the proposed course of action or solution
Decide: Identify the person or group responsible for making the final decision
The RAPID framework avoids unnecessary meetings by evaluating the need for decision-making or stakeholder input, ensuring that the right people are involved for effective and efficient results.
RAPID framework in action
To demonstrate, in a software development company, a team is working on a new feature for a mobile app. The project manager uses the RAPID framework to determine whether a meeting is necessary:
Recommend: The lead developer recommends a solution for the coding challenge that the team is facing
Agree: The team discusses the proposed solution in a group chat and agrees on the approach
Perform: The lead developer assigns the coding tasks to individual team members and sets a deadline
Input: The quality assurance (QA) team provides input by testing the feature and reporting any bugs or issues
Decide: The project manager reviews the feedback from the QA team and makes the final decision on whether to release the feature or make further changes
Here, the RAPID framework allows software teams to collaborate without meetings, saving time and resources while ensuring that all necessary input is considered for effective decision-making.


---
2. Set and communicate clearly, the purpose and limits of the meeting
So, you've decided that a meeting is truly necessary!
Now clarify the meeting's purpose by setting clear guidelines and expected outcomes, which informs attendees of what to prepare for and helps everyone come in with the right frame of mind.

This meeting description formula used by Front (Purpose, Agenda, Limits, Decision) will help you write clear meeting descriptions and manage expectations:
Purpose: Clearly define the purpose of the meeting, including its objectives and desired outcomes
Agenda: Develop a detailed agenda that includes all of the topics to be discussed, the order in which they will be addressed, and the estimated time allotted for each item
Limits: Set time limits, establish rules for participation, and appoint a timekeeper to keep meetings on track and within the allotted time frame
Decisions: Ensure that decisions are made during the meeting and that action items are identified, assigned, and followed up on
The PALD framework ensures productive meetings with clear communication, active participation, and a focus on achieving specific outcomes for better overall results.
Purpose, Agenda, Limits, Decision framework in action
To illustrate, in a healthcare organization, the administration team is planning an annual conference for medical professionals. They use the PALD meeting framework to structure the planning meeting:

Purpose: To review the goals and objectives for the conference, assign responsibilities, and set a timeline for completion
Agenda:
1) Review conference goals and objectives
2) Assign responsibilities to team members for logistics, speaker recruitment, and marketing
3) Set a timeline for each task and establish checkpoints for progress review
Limits: The meeting is limited to 90 minutes and attendees must stay on topic to ensure all agenda items are covered
Decision: Final decisions are made by the project lead, who will use the input from team members to make informed decisions

Using PALD, the administration team can efficiently plan a conference with topics covered, responsibilities assigned, and timelines established, while limits ensure decisions are made within the allotted time.

---
3. Guide a structured discussion with clear intent and purpose
The GROW framework, which was initially designed for coaching by Sir John Whitmore and colleagues in the 1980s, is excellent in providing structure to meetings and guiding organized discussions.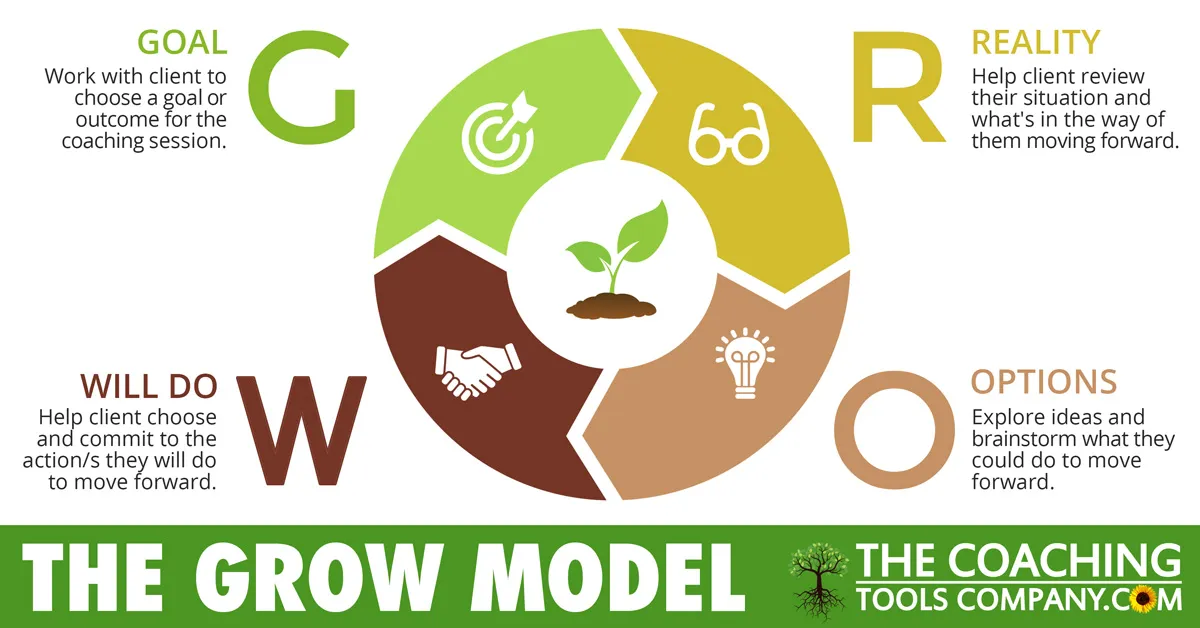 GROW stands for Goal, Reality, Options, and the Way forward.

Goal
Start your meeting by setting a clear goal, which could be a topic for discussion or a review, using the SMART principle (Specific, Measurable, Actionable, Realistic, and Time-specific) to ensure it's specific and use the guiding questions from your agenda to help set the goal.
Reality
Then, ground the discussion with the reality you are facing. Lay out your current situation and status to define the parameters of your discussion. Invite an objective assessment of the situation.
Options
Encourage exploration of available options by asking questions to help meeting participants realize all possibilities, and utilize brainstorming and voting tools like Pigeonhole Live to display options and reach a consensus through voting.
Way Forward
After discussing all the options in the meeting, the final step is crucial for making it effective. Bad meetings often lack purpose and attendees leave without knowing what was decided!
To avoid this, set concrete steps moving forward. Discuss specific actions to address the issue, brainstorm the possible challenges, and assign stakeholders in charge of each task. Make commitments to follow up on the action plan.

GROW framework in action
Imagine for a moment, that in a consulting firm, a manager is conducting a performance review meeting with a team member. The manager uses the GROW meeting framework to structure the conversation:
Goal: The manager and team member discuss the team member's career aspirations and long-term goals
Reality: The manager and team member discuss the team member's current job responsibilities, successes, and areas for improvement
Options: The manager and team member discuss potential options for career development and skill-building, including training opportunities and stretch assignments
Wrap-up: The manager and team member summarize the discussion and create an action plan for the team member's career development
Here, the GROW framework structures performance review meetings to help set goals and develop careers productively, while also considering team members' needs and aspirations.


---
4. Brainstorm and prioritize topics for discussion
Lean Coffee is an agenda-less meeting format inspired by Lean and Agile principles. Participants propose discussion topics, prioritize them, and engage in time-boxed discussions. This framework encourages collaboration and focuses on addressing the most critical issues first.
Here's how to implement Lean Coffee in a nutshell:
Start by gathering a group of participants, preferably no more than eight, and establish a clear agenda or purpose for the meeting.
Each participant proposes topics or questions they want to discuss and votes on which ones to prioritize.
The group then spends a set amount of time discussing each topic, taking notes, and potentially identifying action items before moving on to the next topic.
The process continues until all topics have been covered, or the time allocated for the meeting has been exhausted.
Lean Coffee framework in action
Let's say that in a non-profit organization, a team is holding a meeting to discuss potential ideas for increasing donor engagement. They use the Lean Coffee meeting framework to structure the discussion:
Set the Agenda: Each team member writes their ideas or concerns on sticky notes and places them on a whiteboard
Vote on Topics: The team votes on which topics to discuss first, based on priority and relevance
Discuss Topics:

The team brainstorms ideas and potential solutions for each topic within a set time limit using a timer

Action Items: After discussing each topic, the team identifies specific action items to pursue and assigns responsibilities for follow-up
The Lean Coffee meeting format fosters inclusive brainstorming and open discussion, ensuring that everyone's input is considered, and actionable fund-raising steps are taken.
---
5. Promote collaboration and communication with brief daily meetings
Daily Stand-ups are brief, time-bound meetings where team members share progress, plans, and any hurdles they face, making them ideal for Agile and Scrum methodologies as they promote transparency, accountability, and help identify issues quickly.
To implement this framework, organize a daily 15-minute meeting, have everyone stand to keep it focused, encourage brief progress reports, and address any potential obstacles.
Daily Stand-up framework in action
Let's suppose that in a construction company, the project team is holding a daily stand-up meeting to discuss progress and identify any potential roadblocks on a building project. They use the Daily Stand-up meeting framework to structure the 15-minute flow:
What was done yesterday: Each team member shares what they accomplished the previous day, including any roadblocks they encountered
What will be done today: Each team member shares what they plan to accomplish that day and any potential roadblocks they anticipate
Issues: The team identifies any issues or obstacles that may require additional support or resources
Using the Daily Stand-up meeting framework, the construction team can efficiently communicate progress, identify potential issues, and address literal roadblocks for better project outcomes.


---
6. Use a design sprint process for fast decision-making
The Lightning Decision Jam (LDJ) is a problem-solving framework that involves identifying challenges, voting on the most pressing issue, brainstorming solutions, and deciding on the best course of action.
This rapid decision-making process encourages participation and leads to actionable outcomes, making it ideal for teams looking to quickly generate and act on new ideas.
The LDJ framework can help you solve problems by identifying the issue, inviting diverse stakeholders, using a structured process for thinking, and prioritizing the next steps and action items.
Lightning Decision Jam framework in action
Imagine that in a retail store, the management team is holding a meeting to quickly identify and prioritize potential marketing campaigns for an upcoming sale. They use the Lightning Decision Jam meeting framework to structure the debate:
Problem Statement: The team identifies the problem or challenge, which is how to effectively market the upcoming sale to customers
Ideate: Each team member brainstorms and shares potential marketing campaign ideas
Cluster: The team groups similar ideas together and identifies key themes
Decide: Each team member votes on the most promising marketing campaign ideas
Action Items: The team identifies specific action items and assigns responsibilities for follow-up
Using the Lightning Decision Jam framework, the retail store management team can efficiently choose effective marketing strategies for the upcoming sale.


---
7. Encourage creativity and collaboration with facilitation techniques
Liberating Structures are a collection of 33 microstructures designed to foster inclusion and engagement during meetings. These microstructures range from 1-2-4-All (for idea generation) to 15% Solutions (for identifying small actions that can be taken immediately).


To use Liberating Structures, start by identifying the problem or opportunity to address, select the appropriate structures for the group and purpose, and create an environment that encourages participation and co-creation. Focus on participation and inclusivity, and encourage everyone to contribute to the process to achieve the desired outcomes.
Liberating Structures framework in action
Let's imagine that in a hospitality company, a team is holding a meeting to improve customer satisfaction in their hotels. They use the Liberating Structures framework to structure the session:
Purpose: The team defines the purpose of the meeting, which is to identify specific ways to improve customer satisfaction in their hotels.
15% Solutions: Each team member generates potential ideas, even seemingly small ones, to achieve a 15% improvement in customer satisfaction.
What, So What, Now What: The team identifies what they know about their customers, so what this means for customer satisfaction, and now what specific actions they will take to improve satisfaction.
Troika Consulting: The team breaks into small groups and takes turns sharing an issue they want to improve, while the other members ask questions to generate new insights and ideas.
Action Planning: The team identifies specific action items and assigns responsibilities for follow-up.
The Liberating Structures framework promotes effective collaboration within the hospitality team to generate ideas and identify action items to enhance customer satisfaction—and keep guests returning!


---
8. Explore and evaluate problems and ideas from multiple perspectives
Created by Dr. Edward de Bono, the Six Thinking Hats method helps teams explore different perspectives and make more informed decisions. Each "hat" represents a specific mode of thinking (e.g., facts, emotions, creativity), and participants take turns adopting each perspective during discussions.
To implement Six Thinking Hats, start by introducing the concept to your team and assigning a hat color to each person. Then, guide the team through each hat one at a time, allowing each person to express their thoughts and ideas from the perspective of that hat. Encourage open and respectful discussion throughout the process, and use the framework to generate new insights and solutions to the problem at hand.
Six Thinking Hats framework in action
Suppose that in a manufacturing company, the management team is discussing ways to improve the efficiency of their production line using the Six Thinking Hats framework:
White Hat: The team shares objective data and facts about the current production process
Red Hat: The team identifies their emotional reactions to the current production process and how it affects their perception of the situation
Black Hat: The team identifies potential problems and areas of concern with the current production process
Yellow Hat: The team brainstorm positive solutions and identify potential benefits of changing the production process
Green Hat: The team generates creative and innovative ideas for improving the production process
Blue Hat: The team evaluates and prioritizes the solutions, deciding which actions to take and assigning responsibilities for follow-up
Using the Six Thinking Hats framework, the manufacturing team collaborates effectively to evaluate production and identify potential improvements through open discussion, brainstorming, and problem-solving.


---
9. Facilitate dialogue with a structured conversational process
The World Cafe is a conversational process that encourages participants to discuss open-ended questions in small groups. After a set time, participants rotate to new groups, integrating ideas from previous conversations. This framework promotes knowledge sharing, creativity, and networking in a non-threatening and engaging way.
To use the World Cafe framework, a group of people is divided into smaller groups, with each group sitting at a separate table. Participants then engage in a series of rounds of conversations, rotating to different tables and building on the ideas generated by previous discussions. Key insights and ideas are then shared with the larger group, to create a collective understanding and identify actionable next steps.
World Cafe framework in action
For instance, in an educational institution, the faculty is holding a meeting to discuss ways to improve student engagement using the World Cafe framework:
Set the Context: The faculty defines the purpose of the meeting, which is to discuss specific ways to improve student engagement and academic performance
Small Group Conversations: The faculty is divided into smaller groups to discuss specific aspects of student engagement, such as classroom activities, student feedback, and teacher-student relationships
Harvesting: Each group summarizes their discussion and presents the key ideas to the larger group
Shared Insights: The faculty identifies common themes and ideas from the small group conversations, and explores how they can be implemented to improve student engagement and academic performance
Commit to Action: The faculty identifies specific action items and assigns responsibilities for follow-up
The World Cafe framework helps educational institution faculty to brainstorm ways to improve student engagement and academic performance while ensuring all input is considered and action items are identified.
---
Get better meeting outcomes with foolproof frameworks
Meetings don't have to be the bane of our professional existence. With the right mindset and approach, they can be productive, engaging, and even enjoyable. By adopting these nine foolproof frameworks, you can transform your meetings from mundane to meaningful, and lead your team toward success. So, the next time you schedule a meeting, remember to be intentional, inclusive, and action-oriented. Happy meeting!
Ready to implement frameworks for better engagement and productivity?