Meetings
Pigeonhole Live's Guide to Hybrid Meetings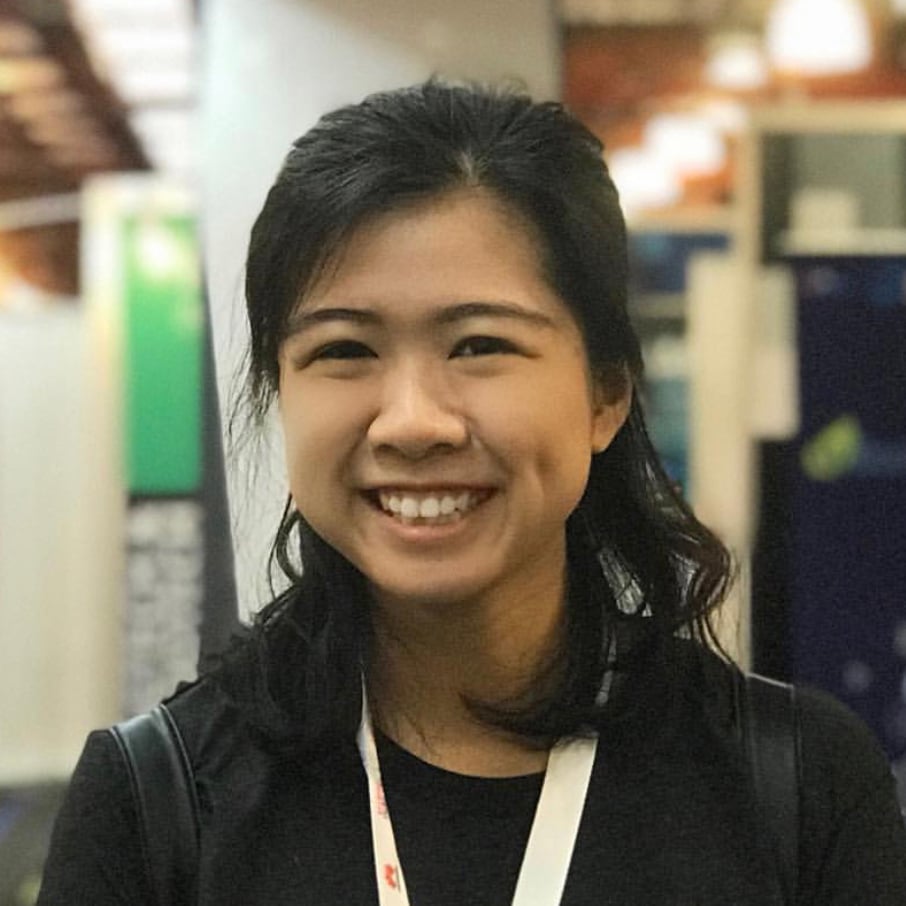 Annie Teh
July 8, 2021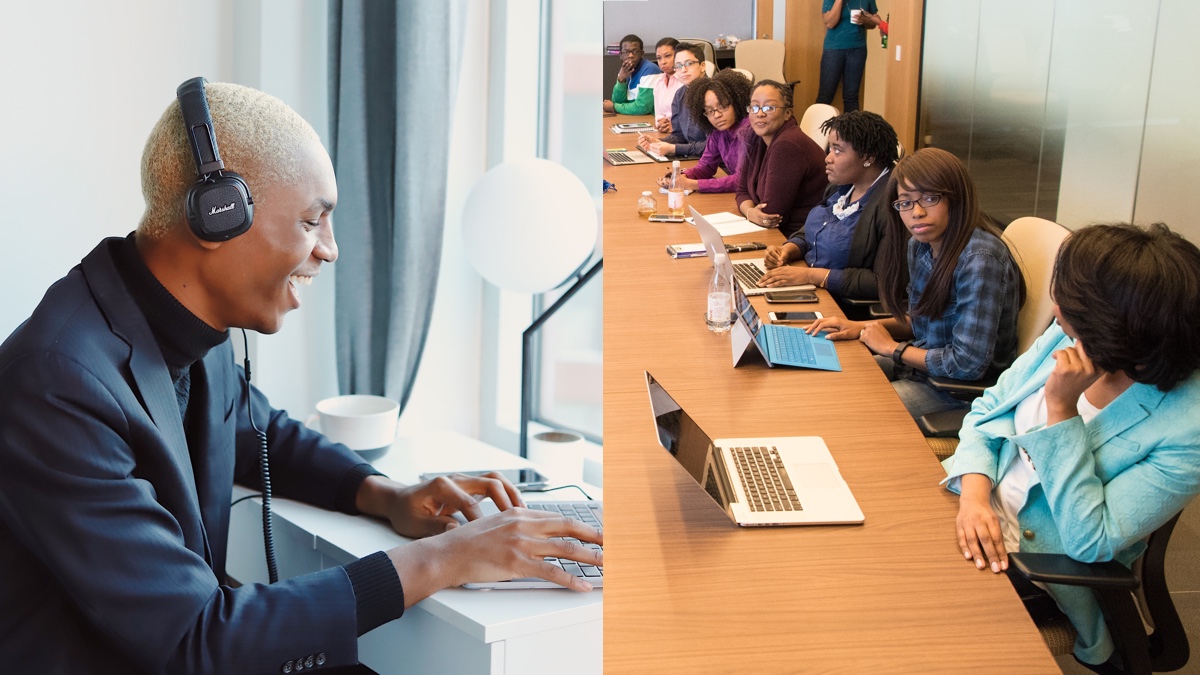 There has been much talk about virtual meetings and remote work, but a new term has been floating around lately - hybrid. The hybrid workplace allows for employees to work remotely some of the time, or have parts of the team working remotely all of the time. As compared to a fully in-office or fully virtual team, hybrid teams have more flexibility to build a workplace that best suits their needs and boosts their productivity.

With the new hybrid team comes new challenges - connecting with each other. These challenges are most evident in meetings.
What is a hybrid meeting?
Hybrid meetings are meetings where part of the audience is present physically, while the rest are dialling in virtually through video conferencing technology.

The size of the meetings, as well as its objective, may vary. You may be collaborating with remote employees, or working with external vendors.

The most familiar hybrid meeting that we are mindful of is the all-hands meeting or town hall meetings, which occur either monthly or quarterly. Often, the meeting will be streamed from the company's headquarters, while employees based in different countries, either in satellite offices or remote workers, will tune into a video streaming of the meeting.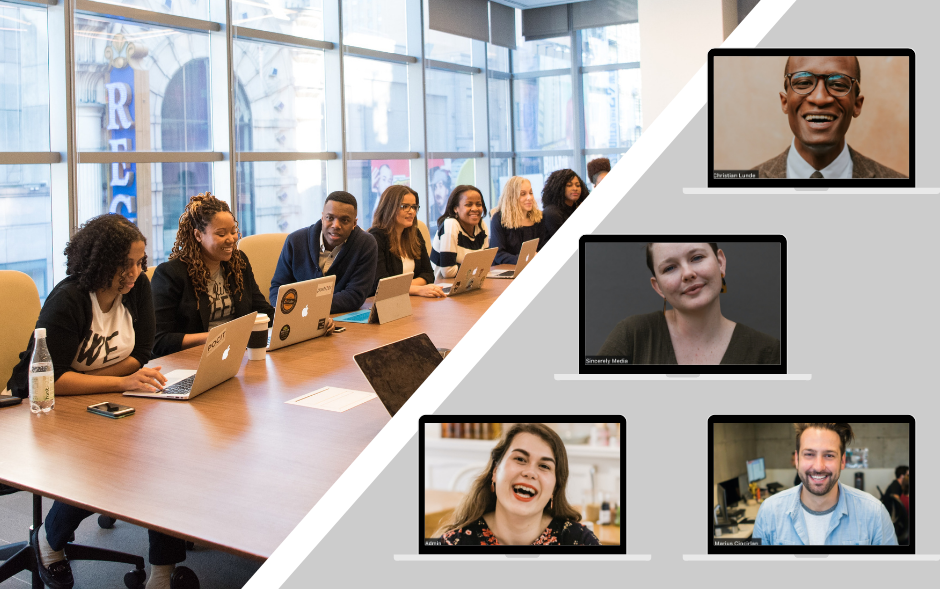 Why are hybrid meetings different from in-person meetings?
Like virtual meetings, hybrid meetings are held through the medium of a video call. Unlike in-person meetings, where social decorum dictates that you make eye contact and show interest with body language (sitting up straight versus slouching over, for instance), virtual and hybrid meetings give attendees more opportunities to disengage and disconnect mentally. It's not that the content of the meeting has changed - that has always been boring - virtual and hybrid meetings have simply given attendees the avenue to disengage when they want to.

This means that with virtual or hybrid meetings, meeting organisers are under more pressure to ensure the meeting is run efficiently. Which, as a whole, is a good thing for meeting attendees everywhere.
Wait, so are hybrid meetings here to stay?
Yes, they are! A study in 2020 showed that 55% of US workers want a mixture of home and office working. As a response to this demand, more companies are shifting to a hybrid working model. This affects all modes of workplace communication, especially meetings.

As more workers choose to work remotely, or as companies start hiring remote teams, the meetings we know are shifting to make collaboration happen within this new working environment.
What tech do I need to run hybrid meetings?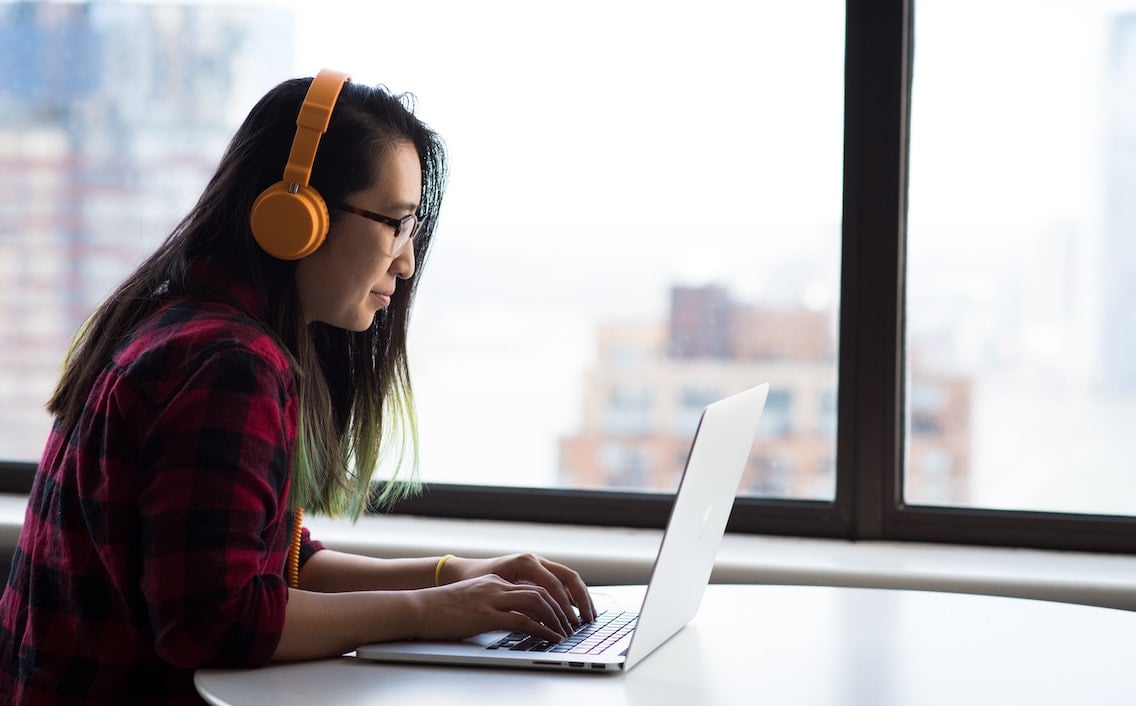 The needs of each hybrid meeting are different, from the activities that you run to the number of attendees in the meeting. However, there are some basic tools that can help you run a smooth and effective meeting.
A working camera and microphone per attendee
This basic set of hardware allows each face to be seen, and each person to be heard clearly. This could just be a standard set of earphones and a laptop camera, but if your team is working with old or buggy tech, consider sponsoring some working equipment for meetings to run smoothly.
A video conferencing tool
The medium with which you hold your meetings.

Here are some options you may have:
Zoom
Cisco Webex
Microsoft Teams Meeting
Google Meet
An audience interaction tool
An online tool that allows attendees to interact with the meeting coordinator, or with each other. An audience interaction tool acts as a common platform where both in-person and virtual attendees can chat, ask questions, give suggestions, brainstorm, and much more.
The difficulty of running hybrid meetings
There are three main struggles that people may face when running hybrid meetings.
1. Getting your audience to engage
With part of your audience physically present and part of the audience tuning in virtually, it can be tough to give all members of the audience an equal opportunity to speak up and share their input.
2. Maintaining an organic social atmosphere
Running a meeting with a virtual element and maintaining an organic social atmosphere can be a struggle. The absence of an organic social atmosphere makes it hard to build relationships during meetings, something that contributes to team-building or camaraderie especially in internal meetings.
3. Getting the tech right
Choosing the right technology that can support you in running these meetings. According to researchers, many people still struggle with the reliability of tech tools such as video calls disconnecting or wrestling with unreliable Wi-Fi. This could waste time, cause miscommunications or just prevent the meetings from taking place at all.
Best practices for running hybrid meetings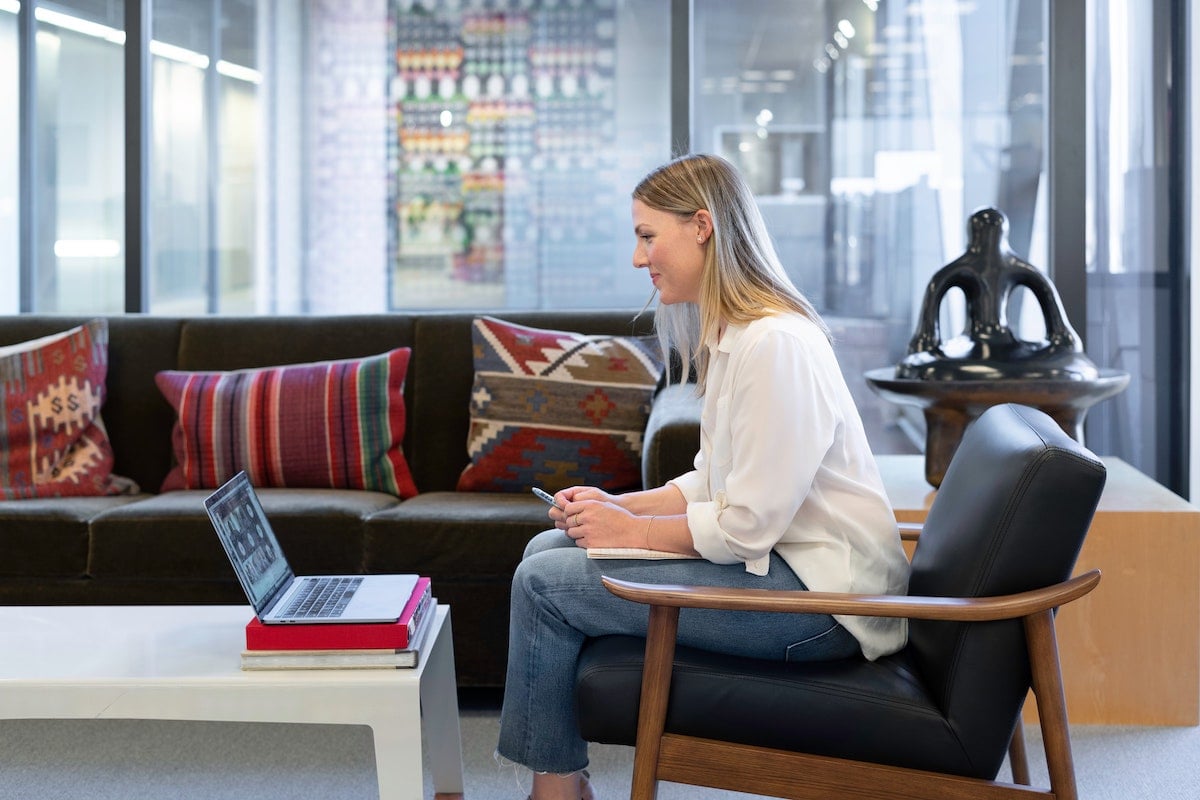 Here are some best practices you can follow to ensure that all your hybrid meetings run smoothly.
1. One camera per face
If possible, make sure every member physically present has a camera displaying their face. Instead of having one camera facing a room full of people, having a camera to every face can help give virtual audience members an equal chance to address and communicate to audience members that are physically present. This can be achieved by getting all physically present members to turn on the camera on a zoom call.
2. Get regular input from your remote workers
If you run regular hybrid meetings, it's important to check in with your remote workers to ensure that they are getting the same level of engagement in your meetings as people who are physically present. Set up a feedback process with remote employees, and check for the following points:
Are the meetings informative or helpful to your work?
Do you feel like you get an equal chance to share your thoughts or ideas during meetings?
Do you feel like you get an equal chance to share your feelings during meetings?
3. Stay organised and have a meeting agenda
It is incredible to think that even in this day and age, people still run meetings without a clear objective or agenda. If your company is thinking of transitioning from in-person meetings to a hybrid meeting, it is more important than ever to ensure that each meeting has a clear objective and agenda.

Studies have shown that people actually prefer virtual meetings because it reduces the amount of small talk and time wasted, resulting in shorter and more efficient meetings. The same benefits could be gained from hybrid meetings if they are held in a conscientious way.
4. Use an audience interaction tool
Most video conferencing tools will come with their own basic interaction tools, like a standard chatbox. However, the chatbox functions linearly, meaning that conversations can come in a constant stream. This makes it hard for meeting facilitators to organise valuable input that could be coming in.

A dedicated audience interaction tool, like Pigeonhole Live, integrates with your video conferencing tool and replaces that chatbox. It not only makes the participation experience for all your attendees more enjoyable, it also ensures that each kind of interaction has its dedicated spot. Questions go into a Q&A, votes on an important decision can be tabulated in Multiple Choice Polls, brainstorming ideas go into Open-Ended Polls, and feedback is collected in Surveys.

Audience interaction tools also help everyone in the meeting share their thoughts, concerns, and objections without disrupting the flow of the meeting. For example, when someone raises their hand to raise objections in an in-person meeting. As only one person is able to speak at a time, having everyone voice their views in a meeting will drag it on, or derail the meeting altogether. The same thing could be said about virtual meetings, where it's harder for people to be heard when many people unmute themselves to speak.

By using an audience interaction tool, people can type their concerns or questions and vote for the questions that resonate the most with them, all without breaking the flow of the presentation.


5. Know how your tech works
Nothing dampens the mood more like a whole series of "hello, can you hear me?" and "I can't get my camera to work". Don't wait for the meeting to check your equipment, and figure out your software of choice. Run trial meetings regularly to make sure everything works the way it should, and that you know the ins and outs of your video conferencing tool. Here's a useful checklist to run through:
Does my mic work with my video conferencing tool?
Does my camera work with my video conferencing tool?
Is the lighting in my room sufficient to see my face?
Am I able to easily share my screen within the call?
As a meeting host, am I able to allow others to share their screen easily?
Am I able to mute/unmute myself within the call?
Am I able to record this meeting if I choose to?
Does my audience interaction tool integrate with my video conferencing tool of choice? (Quick tip: Pigeonhole Live has a Test Mode feature for pre-meeting dry runs! Learn more here.)
Do my Q&As, Polls, or other sessions run smoothly?
Am I able to guide my audience to interactive sessions easily?
Am I able to access meeting data after it ends?