Case Studies
Conversations to Change the World: Jovan Tan, RIGHT Foundation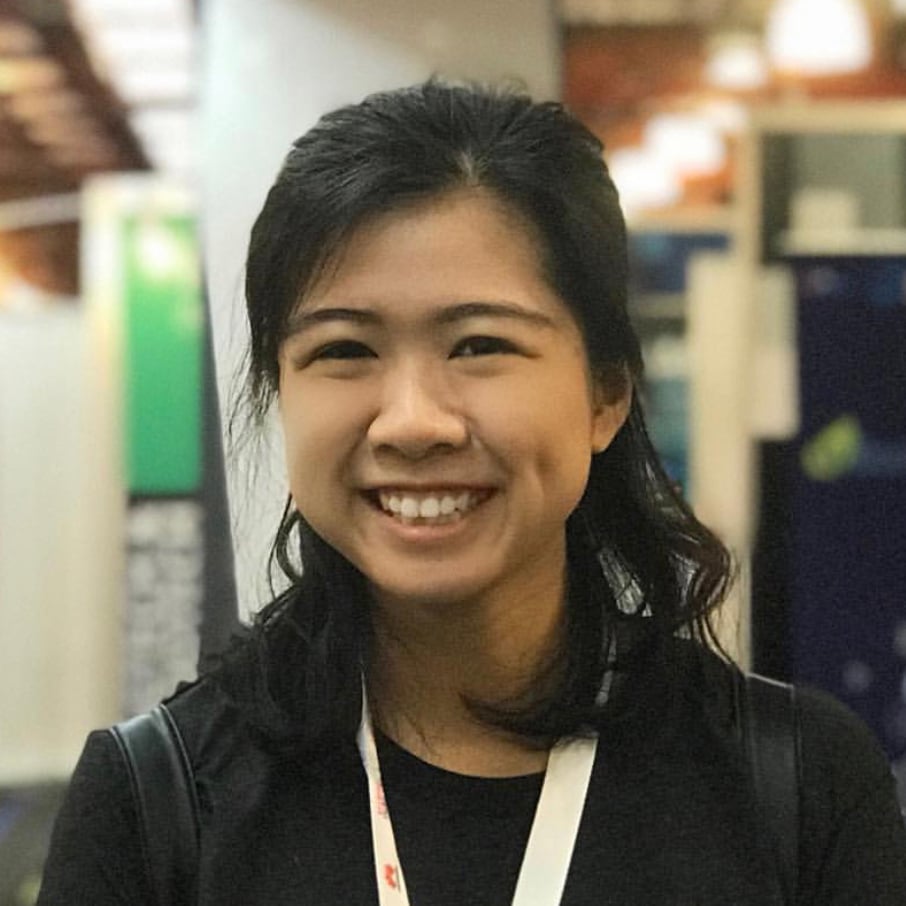 Annie Teh
January 12, 2023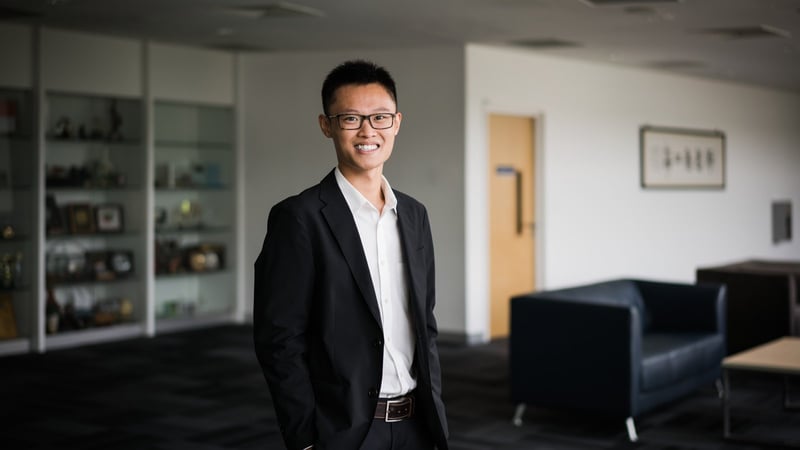 What's the power of conversations? Can it change the world? Join us as we talk to Jovan Tan, the founder of the RIGHT Foundation, about his advocacy, how communication can spark meaningful change, and his thoughts on how we can use technology to amplify our voices and make a difference in the world. Get ready to be inspired!
Innovation can be a double-edged sword, causing harm instead of progress. The World Restorative Innovation Forum (WRIF) is a knowledge-sharing platform where entrepreneurs and the public can share and exchange knowledge on Restorative Innovation through a series of talks.

Restorative Innovation is a way of coming up with new ideas and products that not only benefit consumers but also make the world a better place. This approach focuses on restoring health, humanity, and the environment while creating value for consumers.

Pigeonhole Live had the pleasure of sponsoring the inaugural WRIF event, powering the conference's live Q&A sessions and even an interactive brainstorming session, which we previously wrote about. Given our commitment to enabling meaningful conversations, social cause events are a natural fit for the Pigeonhole Live team.
We spoke to Jovan Tan about his experience organizing the forum and the key role conversations play in making the world a better place.
Restorative innovation is a relatively new term. In your own words, what is restorative innovation, and why is it important?
Like Disruptive Innovation, Restorative Innovation is an innovation model that is used to predict and explain a certain pattern of innovation-driven growth for solutions that do not harm our health, humanity, and the environment.
Often, people have a preconceived notion that business leaders could either do good or make money. What we aim to do, however, is to challenge that line of thought by illustrating the possibilities of doing good and making money through innovation.
Innovation is the core of every organization. It can shape how a solution is introduced into the market and can redefine how organizations conduct their daily business activities. Since innovation is such a powerful force of change, why not use it to reshape our world for the better and to prosper as a society?
WRIF seemed tailored to bring together like-minded individuals to have conversations about restorative innovation. Are such conversations important in moving the needle to make future innovations more sustainable?
As you have rightfully mentioned, Restorative Innovation is indeed a relatively new concept. The Restorative Innovation model was co-created by Prof Virginia Cha and me about a year ago.
Since then, we've been proactively introducing it across various industry speaking engagements as well as teaching it across various institutes of higher learning. What we found is that both industry practitioners and students deeply resonate with our work, they all want to be part of this movement and there is a tremendous global opportunity to change the narrative of innovation for the good.
This affirmation led me to establish the RIGHT Foundation (a non-profit non-partisan organization dedicated to improving the world through Restorative Innovation) and to work on knowledge advancement and proliferation as our first key steps.
We have an ambitious goal of educating over a million individuals on Restorative Innovation in the next 5 years and we see a clear positive outcome from doing so.
We believe that by exposing individuals to the concept of Restorative Innovation, they will be conscious of it. When it resonates with them, they will take deliberate action to play a part in contributing to the betterment of society.
The best format to achieve this objective is a knowledge-sharing platform, in our case, the World Restorative Innovation Forum, which is a large gathering of like-minded individuals engaged in a meaningful conversation on this subject and leaving the forum feeling empowered, ready to make a difference and to intrinsically share their newfound knowledge with the rest of their networks.
These conversations are vital in moving the needle toward more sustainable innovations in the near future.
You played a large role in WRIF's program curation. What was that experience like?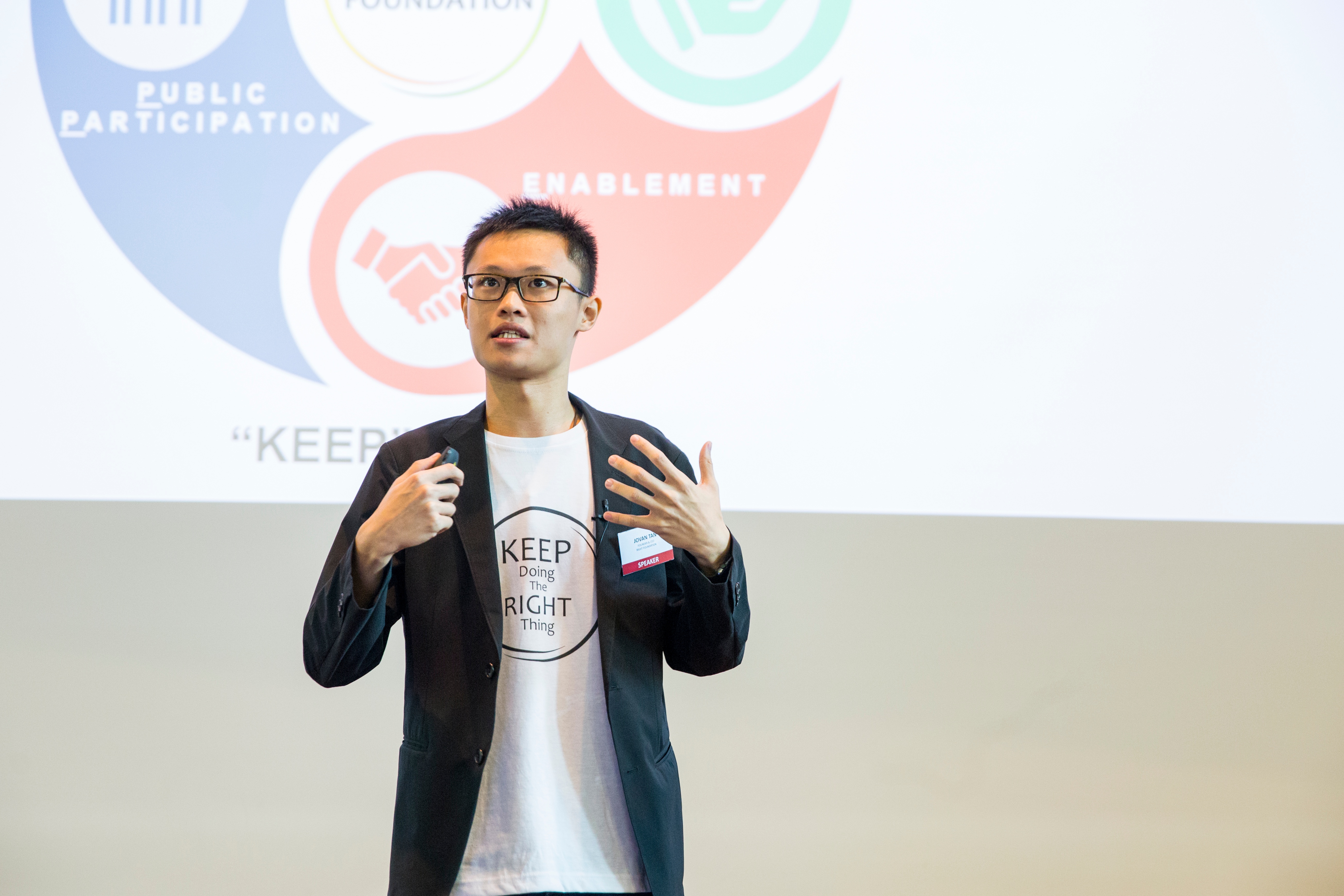 Program duration is possibly my greatest challenge in putting a knowledge forum together. We must strike the right balance between the content quality, contextual factors of the content, and most importantly finding the most appropriate speakers to deliver it.
As we have aimed to take the World Restorative Innovation Forum to a global stage from day 1, our speakers must be leading thought leaders and industry veterans from all around the world, not just in Singapore. That was inevitably a huge obstacle for us to overcome as we have zero track record.
Fortunately, through both our respective networks, we managed to get connected with the best speakers we can find. I even managed to meet every single one of them before formally inviting them to speak at our forum. I'm so glad that all of them are so supportive of our work and some of our international speakers even flew in specially for the forum.
Why did you decide to include Pigeonhole Live in the program? Was it useful?
The thoughts of including Pigeonhole Live as part of our program came about during a discussion session with one of our most eminent speakers, Prof Philip Anderson of INSEAD. I still recall vividly that the objective of our discussion was to firm down and align Prof Anderson's content to ensure that it fits the overall program flow of the World Restorative Innovation Forum.
Towards the end of our discussion, he highly recommended I make the forum interactive by incorporating live polling and Q&A tools like Pigeonhole Live and I totally agreed with his views. Serendipitously, I bumped into the Pigeonhole Live team a week later at a separate conference where Prof Virginia was sharing about Restorative Innovation. I decided to seize this opportunity and pitch my intentions to them.
Clara from Pigeonhole Live, who was present, loved my work and initiative and helped me get connected to Joon, Pigeonhole Live's co-founder and since then, we took the conversation even further. Eventually, we agreed upon having Pigeonhole Live power our entire forum's conversation and experience. It was indeed one of the best decisions I've made to work with Pigeonhole Live.
What was your favorite part of the forum?
I'm a little biased here. I have no favorite part of the forum because the entire forum is just so awesome! It completely exceeded my wildest imagination and expectations of how much we can accomplish in a month.
It is just so incredible to witness how all our speakers, partners, and sponsors—like Pigeonhole Live, can seamlessly integrate into delivering a world-class knowledge forum.
Will there be another WRIF in the future?
Many of our supporters have encouraged us to take our work further and bring upon a 2nd edition. We're very heartened by their compliments and hence, we have every intention of doing so (though we have yet to develop the details for the next edition).
More interestingly, after our successful inaugural forum, we have also been approached by a couple of potential collaborators outside of Singapore who is interested to help us proliferate our work and take the WRIF concept globally!
Conversations have the power to create positive change
As Jovan Tan reminds us, conversations have the power to create positive change in the world. The Right Foundation's work is a testament to this, and it's important that we continue to engage in dialogue and share our ideas to build a better future. By taking inspiration from Jovan's advocacy and encouraging open, honest communication, we can make a real impact in our communities and beyond.
Ready to create positive change through meaningful conversations?