Events
What Statistics Tell Us About Virtual Events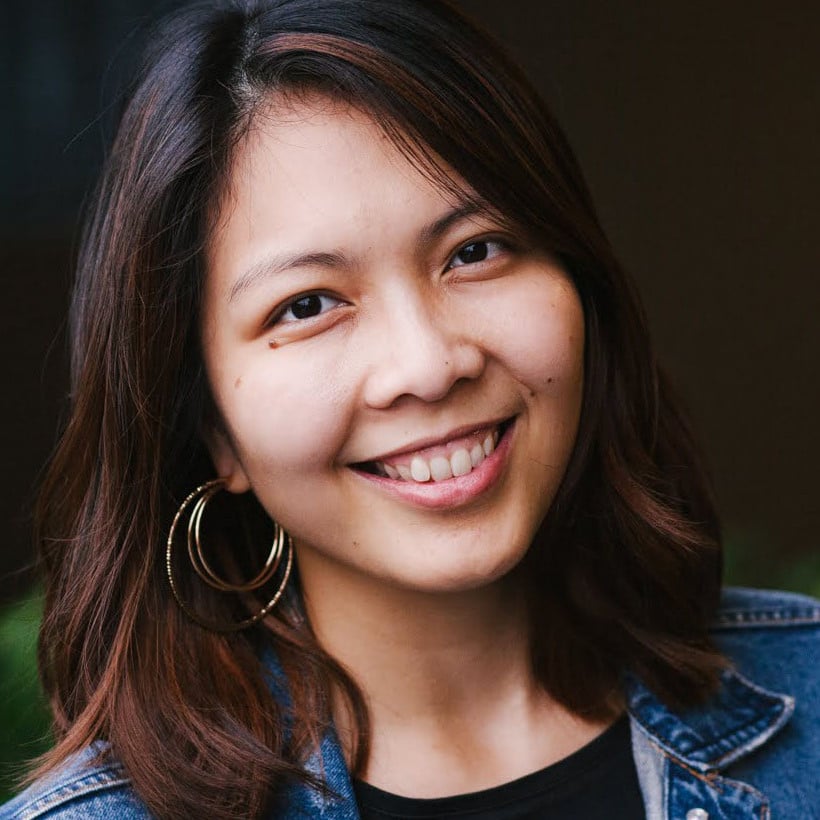 Sarah Lim
October 6, 2020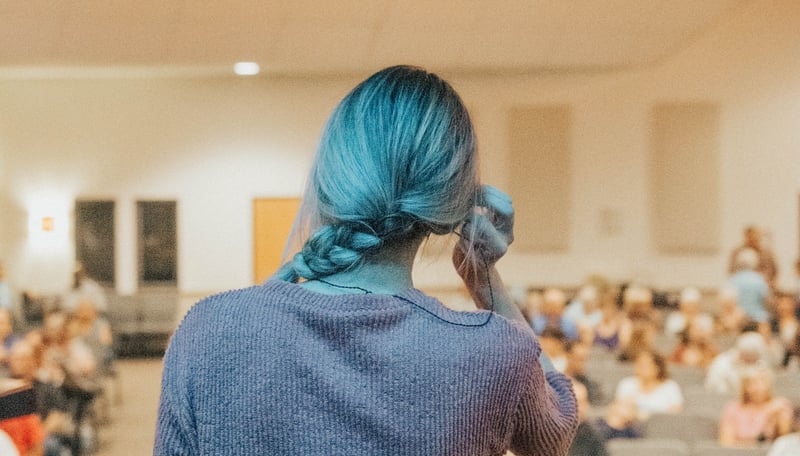 Virtual events are so common today that when people say they're attending "an event", its probably a virtual one or at least has some form of virtuality incorporated. The question is, how well do we really understand this popular phenomena?
To dig deeper, we gathered a few statistics from different surveys around this topic. Many of these figures are based on different sample sizes that were used for each respective survey. However there are common themes and some useful insights which may indicate what event planners should be paying attention to.
Virtual events are gaining popularity and here's why
It's not your imagination. The number of organisations planning virtual events have indeed doubled in 2020 according to a report by Wild Apricot. More than half the event professionals in a Bizabbo survey had pivoted their physical event to a virtual one due to the impact of COVID-19. In fact, the presence of virtual events in a year can go up to 30 per year according to 49% of businesses who took part in a survey by Markletic.
Other than meeting social distancing requirements, companies may have other reasons why they choose to run a virtual event.
55% of respondents in one survey say that customer relations, education, and retention are the main goals for their virtual events (Bizabbo). Meanwhileanother survey shows that 45.7% of marketers say the primary goal of virtual events is to generate a pipeline (Markletic, 2020).
Virtual events enable a more seamless process of channeling attendees towards a specific sales funnel. Since your potential customers are already online, it eliminates the need to re-engage customers on an online platform after a physical event. This gives marketers more options in nurturing potential sales leads beyond the traditional post-event email blast.
A virtual event also gives you the chance to spend less than you would when organising a physical event, according to 84% of organisations who had already run a virtual event in 2020 (Wild Apricot, 2020).
This opens up a whole new world of creative possibilities for marketers and virtual event planners but in doing so, it's important to understand audience expectations.80% of people join virtual events for educational purposes, closely followed by networking purposes (Markletic, 2020).
Event planners need to be thinking of how their virtual event can be a key driver in the company's overall marketing and sales strategy while ensuring that quality of content is uncompromised and audience's needs are satisfied.
Reliable tech is crucial for a successful virtual event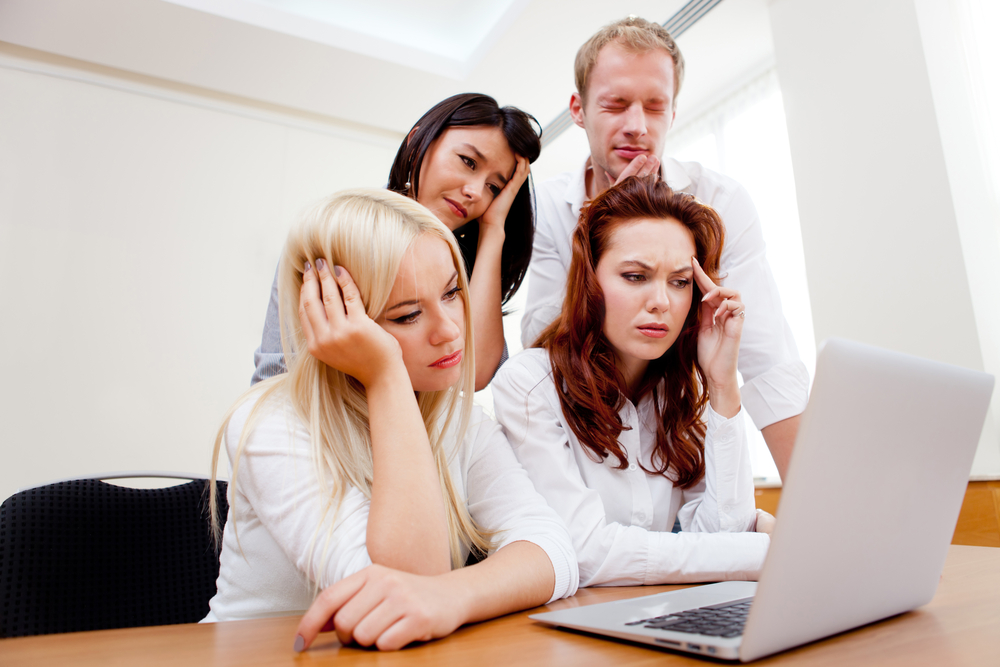 According to one survey, having a bad connection is the biggest annoyance in a virtual event (Markletic, 2020).This means you need to find a reliable network provider and make sure your internet connection is able to support the number of attendees you'll be having on the platform all at once. The next important element is the audio quality. 70% of event organisers say that good microphones are critical to a successful event compared to cameras which were voted for by only 60% (Markletic, 2020). It's important that audio quality is not compromised because even if the video quality is subpar and there are no subtitles, people can still rely on clearly hearing the content of the event.
In terms of preferred tools and platforms to run virtual events on, 41% of event organisers use Zoom for their small virtual events, followed by Microsoft Teams, which is used by 29% of marketers. 31.6% of B2B marketers use Intrado as their virtual event hosting platform for large conferences while 20.1% use ON24 as their preferred virtual conference platform (Markletic, 2020).
Many event tech platforms are also used to plan and coordinate teams in the weeks leading up to the live event. This has proven to be an efficient way of managing an event during the planning stages. 89% of businesses using event technology save approximately 200 hours per year while 20% of businesses see 360 hours or more saved per year (Bizzabo, 2019).
Virtual attendance rates are quantified differently from in-person events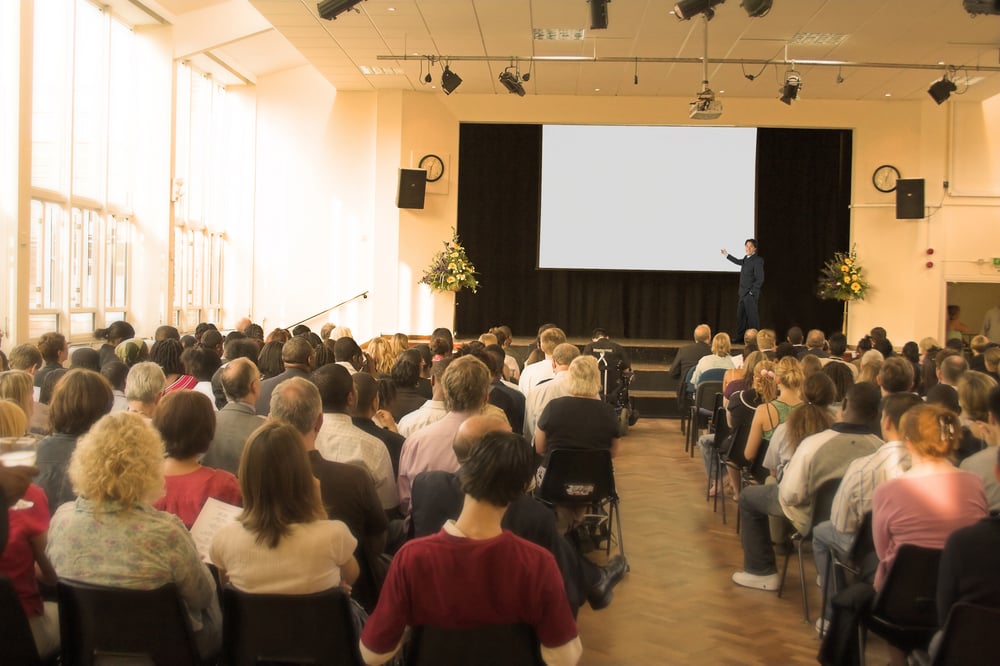 Attendance rates are still a concern among many virtual event planners. However quantifying virtual event attendance is slightly different from an in-person event.
The average no-show percentage of virtual events can go up to 35%, which is slightly higher than in-person events(Markletic, 2020), but remember that you could still have at least up to 20% of on-demand attendees to follow after the live event is over according to a 2019 report by Intrado. The good news is, 52% of organisations say they are seeing the same or more attendance than they'd expect at an in-person event (Wild Apricot, 2020).
Having an audience engagement strategy is key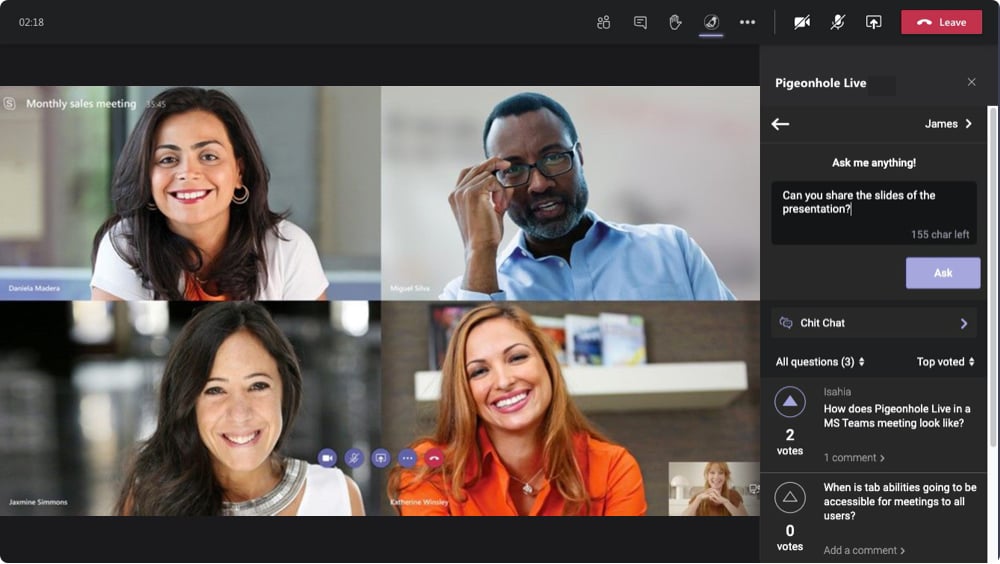 While many companies use virtual events to educate or generate leads, one thing that virtual event planners cannot overlook is their audience engagement strategy. B2B event marketers say audience engagement is the largest challenge when it comes to virtual events. The next biggest challenge is interaction (Markletic, 2020).
It's no surprise then, that a 2020 report by Amex reveals that 54% of event planners are spending more of their time and attention on the attendee experience rather than logistics. Audience experience is now more important than ever and if you don't have a strategy to keep your audience engaged virtually, it will be much harder to gain back your audience for the next event you plan.
So how are virtual event planners currently engaging audiences?
A 2018 survey on the use of social media by EventMB show that 89% of event planners use social media to engage people before the event. Another survey shows that 81.8% event planners use event polling to improve interaction and 61% use videos as an interactive element to keep people engaged (Markletic, 2020). 68% of B2B companies hire external moderators for their virtual round table discussions (Markletic, 2020). 49% of event planners use social media to engage attendees during events, and 13% use it for interaction with speakers (EventMB, 2018).
Discussion and Q&A were the most popular engagement techniques among organisations that had hosted virtual events. This could be done by hosting a live hangout before or after the event, followed by conducting a survey or poll (Wild Apricot, 2020).
The majority of event planners believe that using tools to engage virtual attendees will play a key role in their event strategies even up till 2021 (Bizabbo, 2020) and say that providing a personalized experience for attendees are important to them (Bizzabo, 2019).
While the production of your virtual event, the platform, content, and speaker charisma build the whole experience for a virtual event attendee, its no doubt that the use of event software and media are also significant contributors in creating more interactive experiences for attendees.
Measuring success is different for every event planner
In one survey, 80% of companies used "attendee engagement and satisfaction" as a KPI to measure the success of a virtual event (Bizabbo, 2020). This came out as the top KPI. The second most popular KPI chosen from 42% of the companies in the survey was "qualified leads generated"(Bizabbo, 2020). 49% of marketers say that audience engagement is the biggest contributing factor to having a successful event and attendee satisfaction is also considered a success factor by 85% of marketers (Markletic, 2020). 64% of these event organisers use the feedback received from their sales team to determine attendee satisfaction (Markletic, 2020).
This feedback can also be gathered by using surveys as seen with the 90% of virtual event organisers who used surveys to measure attendee satisfaction (Markletic, 2020), and also by using social media as seen with 38% of event planners (EventMB, 2018).
Other measures of success that companies use for their virtual events include opportunities generated by the event as seen with 87% of event planners, and 71% of event planners consider deals closed as success factors (Markletic, 2020).
The statistics revolving around virtual events will continue to change over time as companies place a priority on bringing their virtual events to the next level for all the above reasons. As an events planner, make it a point to keep checking in with the latest surveys available to give you further insight as you think about what your organisation can bring to the world of virtual events and how that works for your company goals.
If you're interested in a more tailored approach to your audience engagement, reach out to us and let us know! Our team will be happy to collaborate with you on an optimal solution for your next event.