Use Cases
10 Ways Product Teams Can Use Pigeonhole Live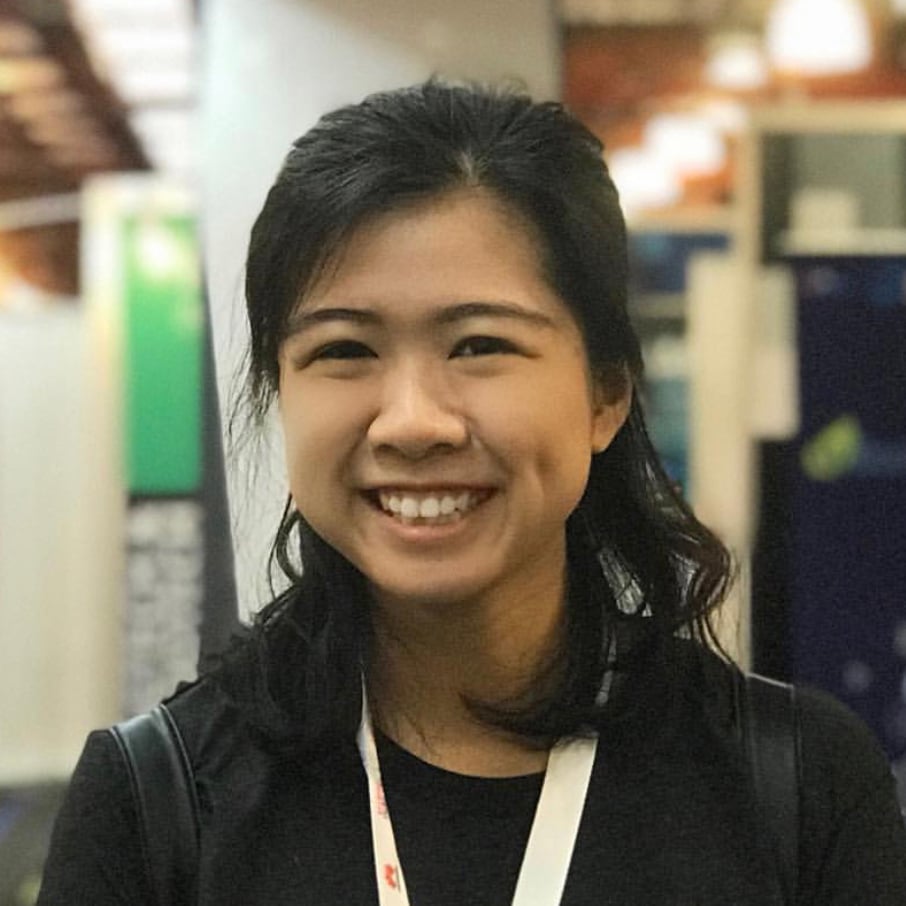 Annie Teh
September 25, 2019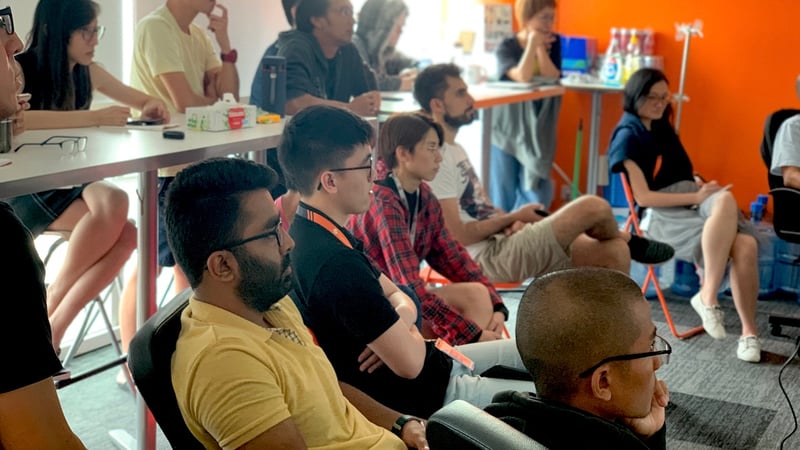 Product teams may look different whether you work in a startup or an MNC, but they are vital for building the best possible product for your users. This team is one of the most diverse, as it requires collaboration between multiple roles, including engineers, designers, product marketers, product managers, and sales. As such, communication is key to help and anyone involved work at the optimal pace.
There simply isn't time for miscommunications.
Here are ten ways you can use Pigeonhole Live to supplement your product team's activities, meetings, and communication efforts.

Team matters
1. Internal training and updating of skills
Training isn't just for newcomers. With the level of detail the product team often works with, it is easy to get tunnel vision on the part of the product they work on. However, it helps to check in regularly and ensure everyone understands the company's vision and products. Alternatively, regular training can help each part of the product team update their relevant skills.
The Assessment tool is a quantifiable way to gauge your team's skills and understanding. If you're going for a more fun and engaging approach, try using a Quiz to add a competitive edge to the training and workshops. Or, for a more collaborative approach, open up a training-specific Q&A to clarify any gaps in understanding.
2. Naming the sprint
To inject some fun to the usual routine workday, try using a Word Cloud to come up with new and fun names for upcoming sprints. Get everyone to submit suggestions and vote for names they want. This way, it adds an element of excitement to the sprint before the sprint even starts.
Product management
3. Stakeholder Requirements
Before tackling a problem, you need to gather your stakeholders requirements. These stakeholders could include anyone from the sales team to your customers.

During an internal stakeholders meeting, an Open-ended Poll is useful to gather thoughts and ideas. This will give product managers an idea of where stakeholders stand, and creates a good jumping-off point to start a discussion with them. For external stakeholders, a survey works just as well.
4. Brainstorming solutions
Coming up with solutions to problems can be difficult. A well-organised brainstorming session could go a long way in ensuring the best ideas shine and leaves no stone unturned.
Our live Q&A tool works well as a brainstorming board. Post suggestions, thoughts, and ideas into the Q&A and allowing the rest of the team to upvote the ideas they like best. That way, the good ideas get sifted from the bad without worrying about the social consequences. If an idea requires more discussion, people could also leave comments on each of the ideas and start a discussion there.
Including tags could help organise the status of the idea, separating the ones that are under review from those that are undergoing design, coding, or are already completed.
5. Building a roadmap
If your product team employs a more collaborative way to build a product roadmap, use the Q&A tool to allow everyone to submit hot-fixes, features, and updates they think should be built. Use tags to label each task as either low-effort or high-effort. Then, allow everyone to vote for the project they find most important.
After voting and discussing each suggestion, pick a selection of low-effort and high-effort projects depending on the size of your product team. The ideas remaining can be picked up again at the next roadmapping session. You could even keep the roadmap Q&A open after the meeting to allow people to continue suggesting ideas.
User-facing
6. User surveys
A product shouldn't just solve your users' problems but should also fit into and improve their daily lives. To ensure this, it is important to understand a user's habits, perceptions, and feelings around the topic. For instance, a mobility company would need to know how people travel to work, how long their travel time is, what they feel about travelling, and their biggest pain points.

While a one-on-one interview is useful in collecting in-depth qualitative data, sending surveys to a larger user group could help collect a much bigger data set. You can build a survey on Pigeonhole Live and send that unique URL to your user group. Kiosk mode is also great for when you want to approach people directly with a tablet in hand. Read our piece on increasing survey responses to find out more.
7. Product Demo
When there is a new feature release, it might be handy to have a live Q&A running during the feature demo. This allows people to ask questions that may seem trivial or obvious, and helps the product team get good feedback on their work.
For instance, people might be hesitant to say that they don't understand how to use the feature because of its design, but a faulty design could very well endanger the success of the product.
Retrospectives
8. Start, Stop, Continue
Post-mortems, also known as retrospectives, are important to help the team continually align, especially after a difficult sprint or quarter. Towards the end of a Sprint, the team needs to sit down and identify process improvements that can be implemented in the next sprint.

Running a live Multiple Choice Poll could help you get an overall sense of how successful everyone found the sprint or how much they enjoyed working together. Follow this with three Open-ended Polls, labelling each one with "Start", "Stop", and "Continue".
Then, prompt the team to put in what they think they should "Start" doing in the next sprint, what they should "Stop" doing, and what worked in the last sprint that should be done in future sprints (or what should "Continue"). Allowing anonymous votes and suggestions on process improvements means that no one will feel shy to speak up, while addressing the most-voted concerns could provide the team a jumping-off point to start an open discussion.
9. Weather Report
While it is important to go over the projects or the events of the sprint during retrospectives, it is also important to address the feelings in the room. By taking the emotions of the team into account, it ensures that hidden issues are surfaced and addressed.
With an MCQ poll, ask everyone to vote on how they feel about the recent sprint in analogies of the weather, like Cloudy, Sunshine, Thunderstorm, or Rain. After that, use the emotions to start a conversation about why they feel the way they do. This will help everyone feel more comfortable opening up about their feelings and help the team work more closely together in future.
10. Setting a vision
Sometimes, retrospectives tend to focus on the negative part of working together. However, it's equally important to highlight the positives.
To start with a positive twist to the retrospective, create open-ended polls asking these questions:
Tell us about a time this week when you felt particularly energized by your work
What did you value most about your contributions this week?
What did you value most about the work we've done together?
In what ways did this sprint (or release or project) make a unique contribution?
After that, ask the team to envision a future where the end of the next release is the most productive and satisfying effort they've worked on. Ask them to describe what changes need to be implemented to make that vision of the future a reality, and put it into an open-ended poll.
Then, work together to spot patterns and interesting ideas to determine the next action steps. Put those in the next open-ended poll, and get everyone to vote on the ideas they see as the most sustainable, has the biggest impact, and works best with the team as it is now. Then, pick the top three most voted ones and use it in the next sprint.
Using this method, the retrospective is framed in a way to work towards a common goal, side-stepping potential confrontations that may come along with a regular retrospective.