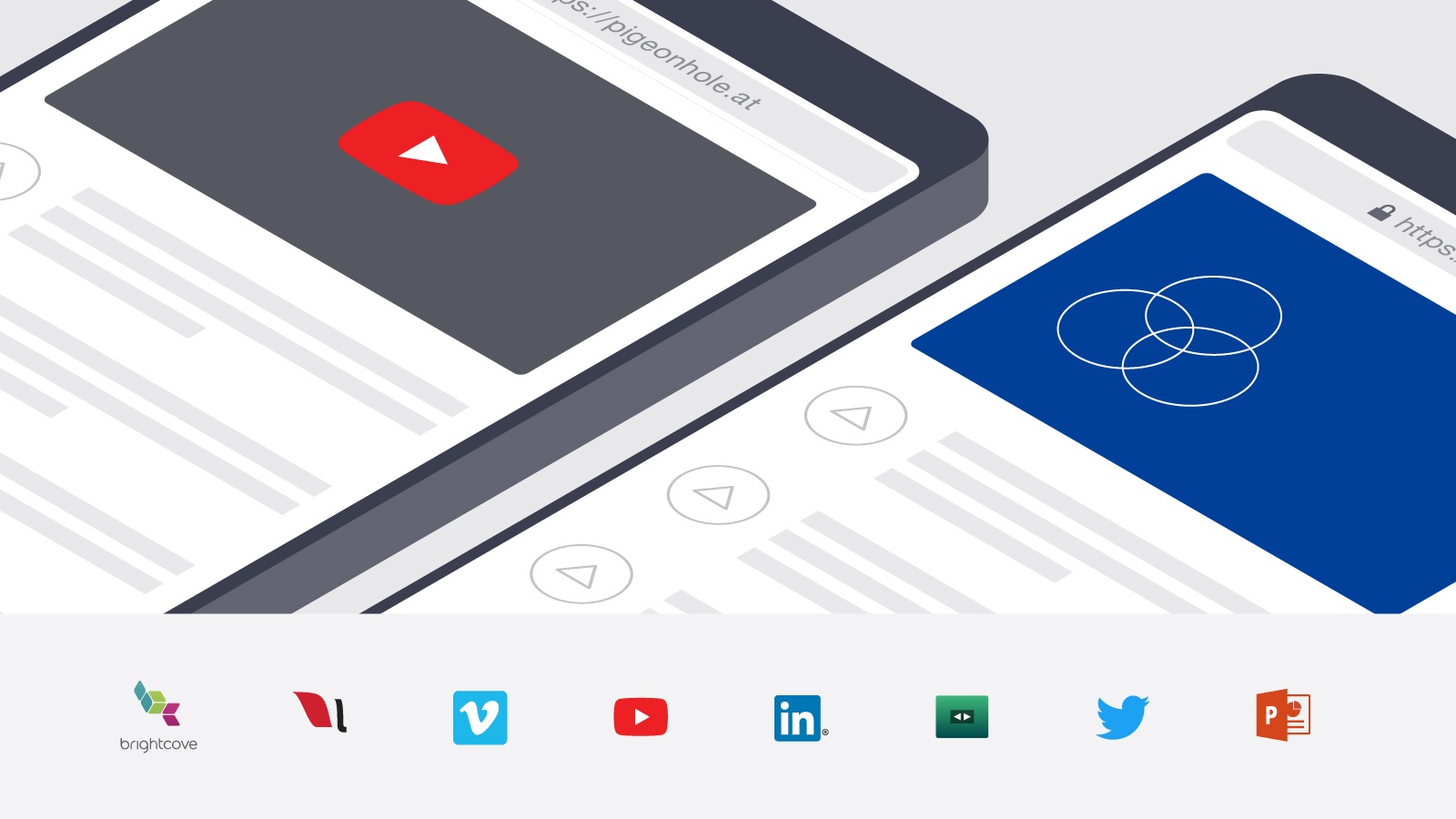 We know it can be a hassle to run an event using different platforms and services. It's so much easier to have everything in one place.
We've heard you.
Here's introducing our first suite of integrations for Enterprise customers on Pigeonhole Live.
Display your live event tweets
First, get social and display your event tweets at your live event with our new Twitter Wall! It automatically pulls public tweets from your chosen hashtags and/or handles, and presents them on a live Twitter Wall you're going to want to project.
If you'd like to curate the content that appears on your wall, our Filtering feature lets you choose exactly which tweets you allow on the Twitter Wall.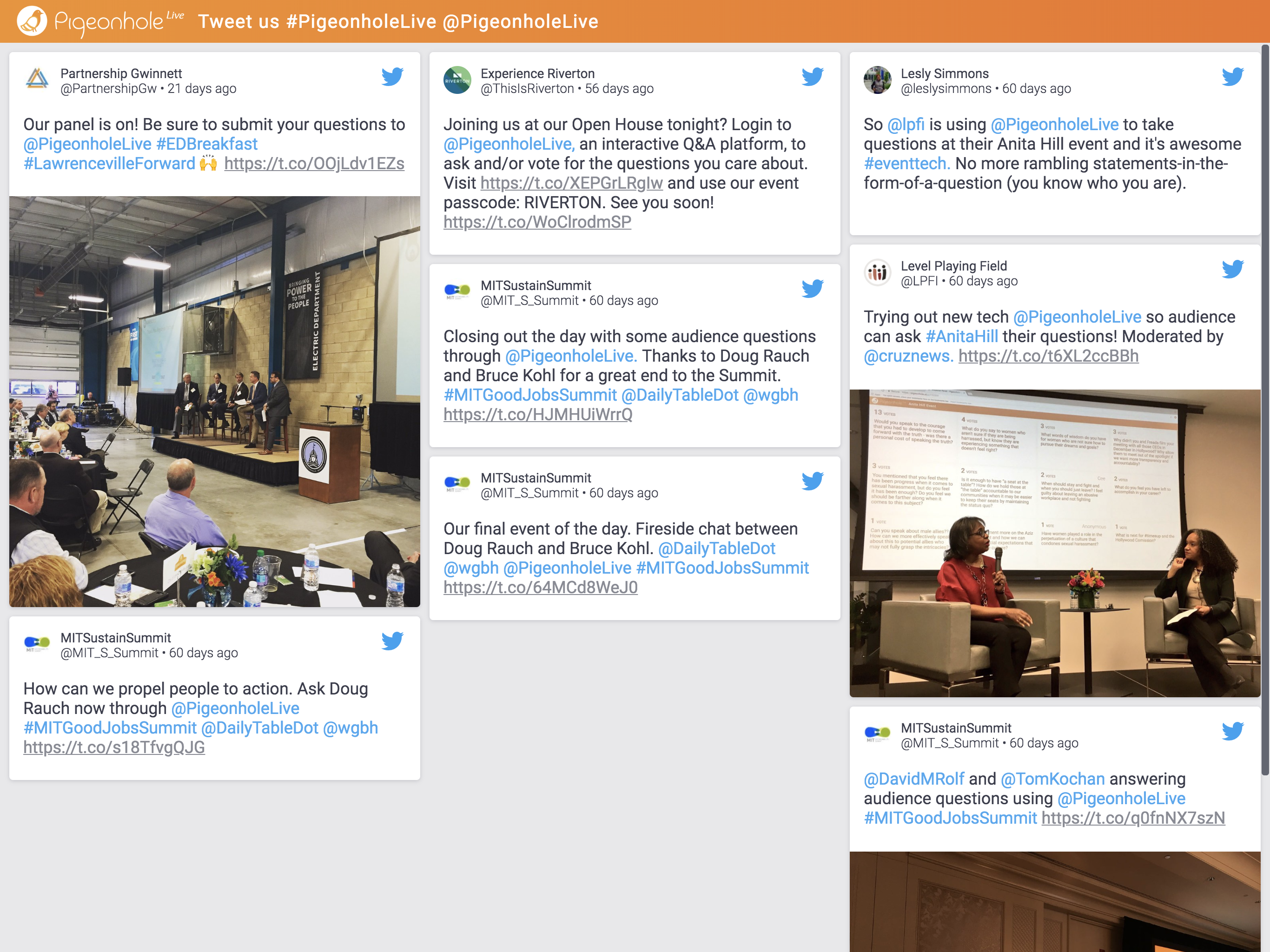 Share presentation slides with Live Q&A
Be it a remote or physical event, share slides directly on the Audience Web App so that your audience can keep up with your presentation or refer back to it any time.
You can add slides to your Live Q&A or regular agenda session from Speaker Deck and LinkedIn SlideShare.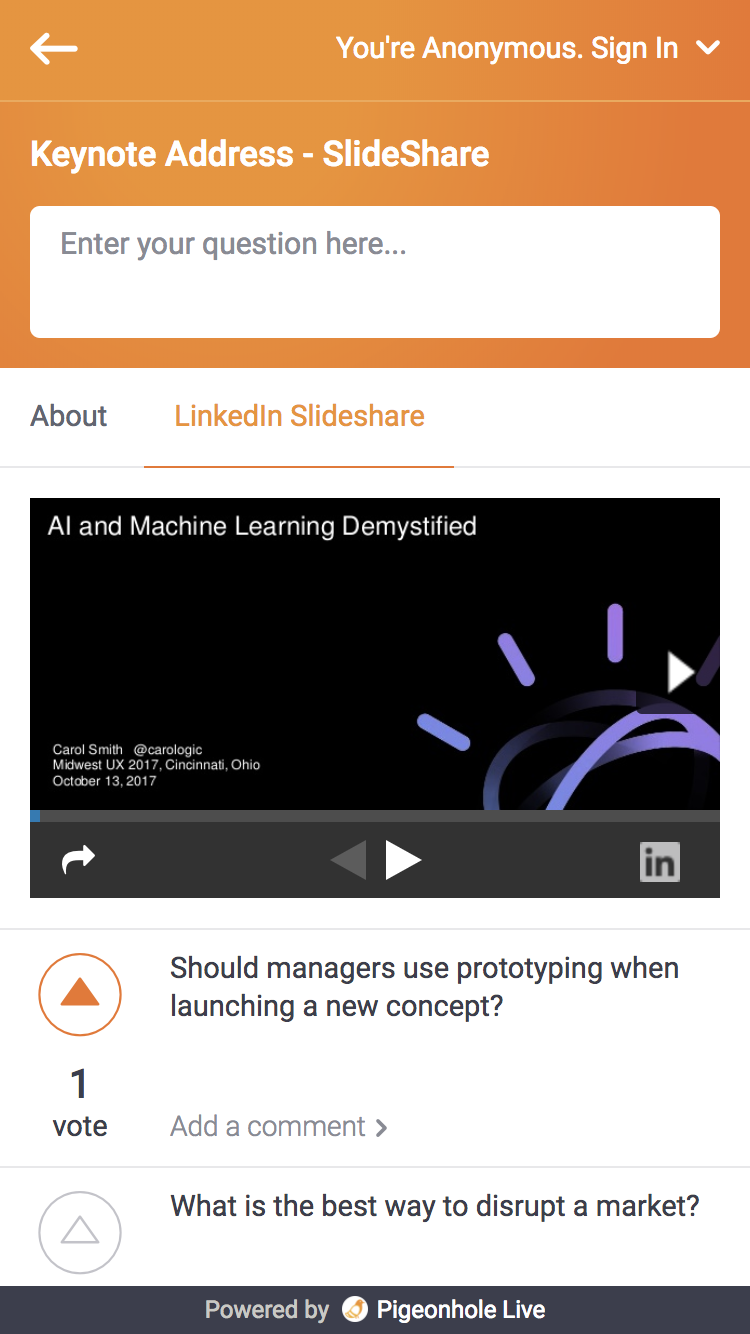 Add a video to your Q&A session
It's not just slides, either. If you run remote events and webinars, good news! Now you can place an on-demand or live video within your Pigeonhole Q&A or regular session, so that your audience can watch and submit their questions — all from the same page.
Choose to embed videos from Brightcove, YouTube, Vimeo, and Livestream.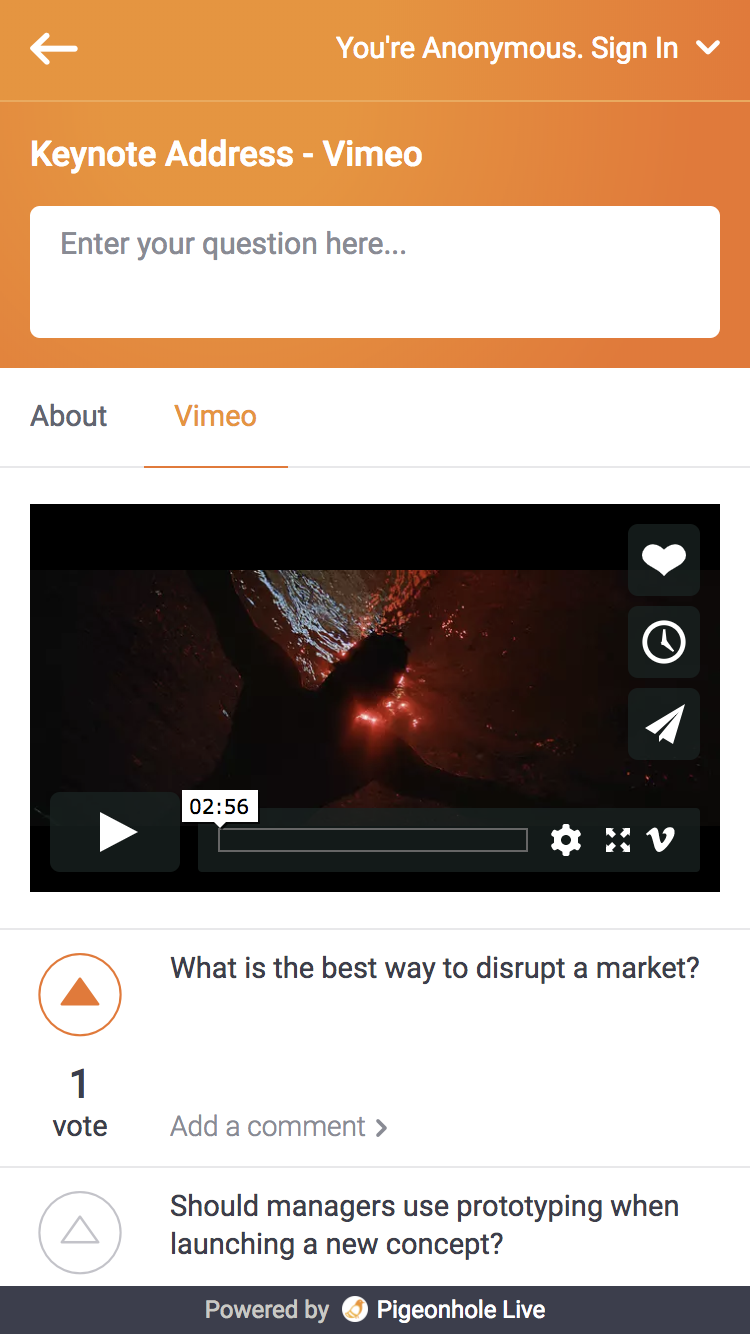 Add Live Polls and Live Q&As to your PowerPoint slides
At your next presentation, forget the switcher. Why bother toggling between multiple screens?
Insert our Live Polls and Live Q&As right into your Microsoft PowerPoint slides, so you can keep tapping next, next, next, next, next.
There's a whole lot more you can now do to furnish your Pigeonhole. Integrate away, we're so excited for you to try them out and tell us what you think.
---
Just one more thing: There are plans for more integrations in the near future, so do write to us — customer feedback will shape the next integrations we'll work hard to roll out!
Share this post