Company Culture
An Essential Guide to Preparing for Company Town Hall Questions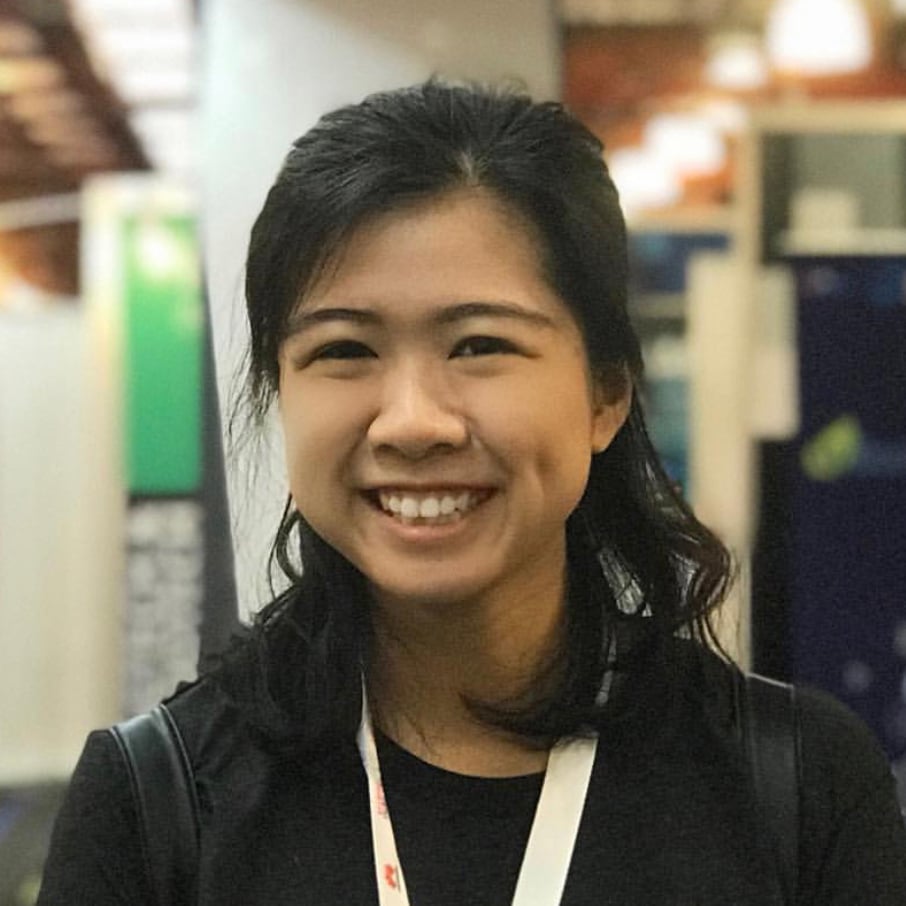 Annie Teh
April 27, 2023
Have you ever struggled with tough questions during a company town hall? Look no further! This guide provides tips and best practices to help you prepare for your next town hall, including how to invite questions, prioritize them, and address any challenging or sensitive issues.
By the end of this guide, you'll be able to plan a successful and engaging town hall question time by answering the following questions:
---
Why you should care about town hall questions
Company town halls take a lot of preparation; setting an agenda, sending out invites, setting up the venue, and supporting technology. But most importantly, preparations need to be made for questions asked during the town hall.
With great culture and an intelligent team come tough questions. That's great for a company's growth, but the last thing you want is to be put on the spot: rambling, going off point, and an open look of confusion and frustration that can make any great town hall go awry.
Let's say your NGO just completed a major fundraising campaign, and employees are eager to know the results. During the town hall meeting, someone asks, "How much money did we raise, and where will it go?"

It's important to have a well-prepared answer to this question to avoid confusion and maintain transparency. Share the numbers, be clear about the allocation of funds, and emphasize the impact this money will have on the organization's mission.

This not only addresses the employee's question but also demonstrates that the NGO values transparency and accountability. By being well-prepared and transparent, you can increase employee trust and engagement in the organization's mission.

So how do you prepare for town hall questions, especially when they seem to be unpredictable?
1. Ask your team to pick the topic or ask questions in advance
The best way to focus everyone is to ask them to choose a topic to talk about. A simple poll sent in advance could help collect an idea of the company's sentiment and unearth prominent questions that you may not realize are burning in your employees' minds. By allowing employees to pick and vote for the topics they want to cover, you also increase the likelihood that the town hall will directly address employees' most pressing concerns.
Getting employees to ask questions in advance could also give you a chance to prep your answers carefully. It's important to write your answers down before you try to tackle them in person. The answer might seem obvious in your mind, but taking time to decide your phraseology in advance to use could save you a lot of grief.
In the healthcare industry, town hall meetings are essential for keeping medical staff informed about changes, updates, and new initiatives. By asking medical staff to submit questions or topics in advance, you can ensure that the meeting stays focused on the most pressing issues and that everyone has a chance to have their concerns addressed.
For example, a hospital might ask nurses and doctors to submit questions related to new safety protocols, patient care, or technological advancements. This helps ensure that the meeting is productive and informative, while also giving staff a sense of ownership and engagement in the process.


---
2. Prepare for standard issue questions
Now that you've focused on a burning topic and collected questions ahead of time, it's time to write down answers to possible questions.
In our time supporting company town halls, we noticed a similar pattern for types of frequently asked questions.
How you choose to answer these questions can inspire and motivate your team. Taking time to mentally prepare and align your responses with your company's culture and management style is crucial. Your approach to addressing these issues can impact your employees' trust in the company and shape their perception of management.
Here are five examples of FAQs that we've seen:
a. This instead of that
Why are we executing Plan X instead of Plan Y?
People asking this question may have differing ideas about the direction management has chosen for the team. You can't please everyone. There will always be people who disagree with the approach you take, and justifiably they will raise these objections.
Be ready to either accept the suggestions or justify the approach you have taken. Alternatively, see if these suggestions can be collected before the town hall so you can think through these ideas and address the more popular ones.
Let's say you're a management consultant for a fashion company, and your team is preparing for a town hall meeting to discuss upcoming strategies. One of the questions raised during a previous town hall was why the company was investing in eco-friendly materials instead of cheaper alternatives.


As a consultant, you would advise the team to prepare responses that explain the benefits of eco-friendly materials in terms of sustainability and customer preference, as well as the long-term cost savings that can result from using sustainable materials.


By being prepared to address this question, the team can demonstrate a commitment to sustainability and build trust with their environmentally-conscious customers.

b. Addressing weak points
X is something we're doing badly. What are we doing to improve this?
People asking this question during company town halls don't necessarily need an answer now. Unless it is a pressing situation that has been brought up many times, it's okay to take that suggestion and answer it at a later time.
Imagine you're in a town hall meeting at a retail company and an employee expresses concern about a lack of inventory control resulting in stock shortages and lost sales.

You can acknowledge the employee's concern about inventory control during the town hall meeting. You can also commit to reviewing and implementing better inventory management systems and emphasize the importance of timely communication from staff to prevent future stock shortages.

By taking proactive steps to address the concern, you show the employees that their voices are heard and valued.

c. Clarifications
What are the goals for this project?
Clarifications are great. It shows high employee engagement during the company town hall, and an interest to understand more about the topic presented. Prepare for these questions by creating an appendix of slides with more in-depth data. If you have another expert on your team, getting the support of that person during Q&A could also reiterate that decisions made in the company are a team effort.
In a manufacturing company town hall, an employee raises their hand and asks, "Can you clarify the goals for the new product line we're launching?"


As the speaker, you could take a moment to pull up a slide with a breakdown of the goals and objectives for the new product line. You could also call upon a product manager or designer to provide more insight into the development process and how it aligns with company goals.


By addressing this question with detailed information and the support of your team, you can increase transparency and understanding among employees.

d. Money, money, money
When are we getting a pay raise?
Money is always a tricky topic to cover. If someone is asking about their compensation, it's better to acknowledge their concerns and encourage a one-on-one discussion with their managers or human resources.
If it's about company finances, decide internally what numbers you're comfortable sharing before the town hall meeting. Being too tight-lipped or unsure of the numbers in front of the company could come across badly, so aligning on safe-to-share data is critical.
At the town hall meeting for an asset management company, somebody poses the question:

"When are we increasing our investment in renewable energy?"

As a financial institution, you may have set sustainability goals and promised to invest in renewable energy. During the company town hall, employees may ask about the status of these investments and when they can expect to see more progress.

To address this question, prepare a slide that shows the company's progress toward its sustainability goals, including the amount invested in renewable energy projects. This can help employees see that the company is taking their concerns seriously and making tangible efforts towards a more sustainable future."
e. More about you
How do you manage your stress?
Employees don't get as much face-to-face with upper management as they hope, so these questions are their way of getting more time with them. Answer them well without taking up too much time. Spending more time answering questions about yourself than pertinent questions about the company's future sends the wrong message.
Let's say this question was asked during a town hall meeting in a hospital. The employee is concerned about the stress levels of their team, which is leading to burnout and decreased quality of patient care.

The management can acknowledge the importance of managing stress in a high-pressure environment and share some strategies they have implemented to support employee well-being, such as flexible scheduling, mental health resources, and employer-sponsored meditation and yoga classes.

They can also encourage employees to take advantage of these resources and provide feedback on what else could be done to support their well-being. By addressing this question, management is not only showing that they care about their employees' health and well-being but also demonstrating their commitment to providing quality patient care.
3. Notice historical patterns
If the same questions crop up repeatedly over many meetings, it'll be good to have a town hall meeting to discuss this matter specifically. For example, if you get a steady stream of questions about pay raises over a few town hall meetings, you might want to call a special town hall to address all pay raise issues, lead by the human resources team.
Let's imagine for a moment you're the CEO of a construction company and you have noticed a trend of employees repeatedly asking about the same safety concerns over multiple town hall meetings.

To address these concerns, you could organize a special town hall meeting focused on safety, where you can have your safety officers and experts explain the safety measures in place and answer any questions from employees.

This will show your employees that you take their safety concerns seriously and are committed to addressing them.
---
4. Prepare ways to say you don't know
It's inevitable. Sometimes you just won't know the answer. The issue might not be fully resolved yet, you may not be concerned with that topic yet, or maybe you haven't even thought about it from that angle before. Sometimes, you might just want to defer a question for the time being. Saying "I don't know" directly may come across badly, but pulling an answer out of thin air is not effective and will put you in a bad light.
Instead of saying "I don't know" outright, try these approaches.
I don't have the information I need to answer this right now, but I will find it.
I'm not sure. I think it might be X, but I can't say with certainty. I'll find out.
I've been trying to figure it out, alongside Person A and Person B. When we have an answer, I'll let you know.
That's a very good question, and I appreciate the alternative point of view. I'll consider it and get back to you.
Notice that the common element in all these replies is the promise of follow-up. Following up after the town hall is over shows employees that their questions and suggestions matter.
In higher education, during a faculty meeting, a professor asks a question about the feasibility of implementing a new grading system.

The Dean may not have an immediate answer but can respond by saying, "That's a great question, and I appreciate your suggestion. I will need to do more research on the topic and will follow up with you after the meeting to discuss it further."

By acknowledging the question and showing a willingness to follow up, the Dean builds trust with the faculty and demonstrates a commitment to addressing their concerns.
---
5. Accept feedback
Answering questions well is a skill and one that can be improved over time. If employees are providing feedback after the company town hall that their questions aren't being answered well, it's time to reflect on how you can improve.
Our answer ratings feature can help collect feedback as soon as you're done answering the question, breaking down the feedback by question to see where your points of improvement are. A quick feedback survey after the event could also help gather information about the audience's sentiments.
High employee engagement is important to any company. It boosts productivity, creates a great company culture, and reduces staff turnover. Find out more about how you can increase employee engagement in meetings as well.
Let's imagine this point is illustrated in a non-profit organization that provides aid to refugees.

During a town hall meeting, an employee raises concerns about the effectiveness of their outreach programs and asks for more transparency on how donations are being used. After the town hall, the management team receives feedback that the response was unsatisfactory and lacked clear actions to address the employee's concerns.

To improve, the management team can use feedback tools such as survey questions to better understand employee perspectives and identify areas of improvement. They can also commit to regular check-ins with employees to discuss the progress of the outreach programs and provide updates on how donations are being used.

By demonstrating a willingness to listen and act on feedback, the non-profit can build trust with employees and donors, ultimately leading to a greater impact on the refugee community.
---
Start preparing for town hall questions now
Preparing for company town hall questions can seem overwhelming, but it doesn't have to be. By following the tips and strategies outlined in this guide, you can empower your employees to ask thoughtful, impactful questions that drive meaningful discussions and foster a culture of transparency and openness. Remember to listen actively, stay organized, and prioritize engagement and inclusivity. With the right preparation and mindset, your next town hall meeting can be a resounding success. Good luck!