10 Killer Tips to Run Effective Monthly Team Meetings that Engage Employees

Sarah Goh
April 2, 2018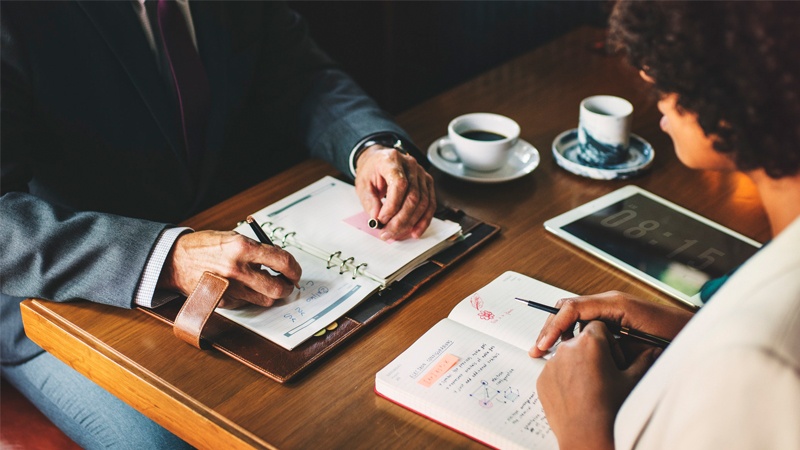 Monthly meetings are a great opportunity to engage employees and further motivate them to achieve their performance goals. When executed poorly however, they are often just a waste of everyone's time. Ask any employee who has sat through a top-down rambling with an undefined agenda, for a longer than agreed-upon time.
Fortunately, running effective monthly meetings that engage your employees can be achieved with a solid plan of action. Incorporate these tips so that your next meeting will empower your employees, inspire greater performance, and align your people to company goals.
1. Set and follow a clearly defined meeting agenda.
While this sounds obvious and simple enough, an undefined agenda seems to be a problem that still plagues organizations. In a study published in the Management Research Review on 'Employee's feelings about more meetings', it is highlighted that employees dread meetings when they lack structure and organization.
To solve this, set a clearly defined agenda for the meeting so that your employees know what to expect. Then on D-day, remember to keep time, stay on topic, and follow through with the agenda — don't let that planning go to waste.
2. Always celebrate something.
Make it a point to celebrate something at every meeting. It can be a team success, like a new process improvement or a timely bug fix. Consider also employee milestones: Do you have someone who is crossing a work anniversary this month?
Celebrating achievements, no matter how small, are a good way to show recognition and help your employees feel appreciated in their roles. This is important in employee engagement and in retaining your top talents: A joint study by Badgeville and leading employee motivation firm Make Their Day shared that 83% of employees surveyed found more fulfillment in recognition than in rewards and gifts.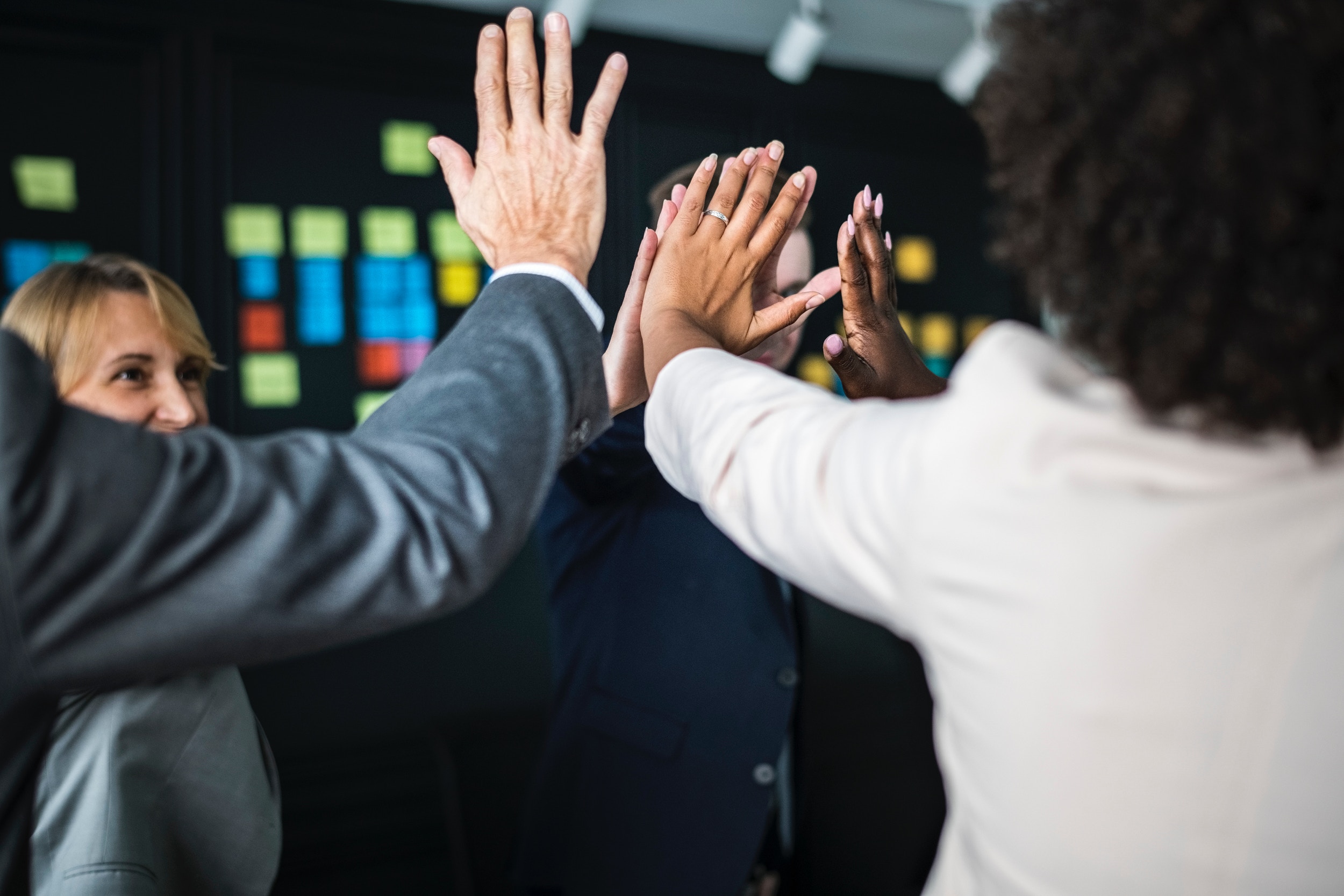 3. Break the monotone.
What do you think of when you hear the word 'meeting'? How excited are you to be part of that? When employees are not looking forward to a meeting, they're also less likely to be attentive and participative. This is where rethinking its different aspects can break the monotone and help you to design a more effective and engaging meeting.
4 Ideas on making meetings more refreshing:


Bring in snacks from different cuisines each month
Added benefit: You'll have a team full of cultured gourmands.

Meet at a different venue Instead of the meeting room or the usual office spot, find a change of scenery.

Switch up the seating arrangements
Sit in circles, sit beside someone new, or stand if you'd like.

Start with a 5-minutes meditation
Help your employees get into a calm, focused state of mind. Staff meetings at Amazon begin with 30 minutes of silent reading.
Whatever you do, introduce something new. For more ideas, check out these team-building activities.
4. Try a new way of presenting your message.
The researchers at Igloo Software surveyed 1,000 respondents on what aggravates them when it comes to meetings. A good 29% highlighted that "Meetings that use PowerPoint all the time" is a key source of annoyance. Jeff Bezos has banned PowerPoint at Amazon's staff meetings altogether.
At your next meeting, try a new way of communicating your message. Instead of a one-way presentation from the team leader, adopt a fireside chat approach: Have your leader sit down with an interviewer employee for an open discussion, during which you can also invite employees to contribute their interview questions.
5. Adopt live audience engagement methods.
Audience attention "plummets to near zero" right at the 10 minutes mark, according to biologist John Medina at the University of Washington School of Medicine. If you have any doubts about it at all, think about the last time you were in a lecture hall.
Make a constant effort to engage your employees throughout the meeting, preferably every ten minutes. One way would be to use Live Polls throughout your meeting agenda. If employees are beginning to zone out, live interaction draws back their attention. Luckily, polls are incredibly versatile.
3 Quick poll questions to re-engage employees at your meeting:


"Which new initiative are you most excited about?"

"Be honest. How sleepy are you?"

"Describe your current mood in one word!"
Such live interaction not only keeps your audience energetic; you get the benefit of immediate, actionable insights into your employee's psyche.
6. Carve out enough time for live Q&A.
Employees find meetings the most productive when they gain from it resources that help them perform better in their roles, the study in Management Research Review concludes. To this we say: Let your employees ask questions.
This will help them get the information they need to excel. Live Q&As can also provide immediate gratification for employees who are able to voice their questions and feel like they are being heard.
More importantly, this is where you will be able to identify the gaps in knowledge and skill set among your employees. From their questions, you can gather valuable insights on any employee frustration or lack of information in specific areas. So give more time to the underdog Live Q&A, instead of the last minute "Any questions?" brushing-off we sometimes do.
7. Empower employees to speak up too.
Having a live Q&A segment will not be effective, if nobody is actually going to say anything during that time. And it happens — it's why Q&A is sometimes a synonym for 'awkward silence'. "We have a deep set of defense mechanisms that make us careful around people in authority positions." says James Detert, professor at Cornell's Johnson Graduate School of Management.
Creating a safe environment and giving employee different options may help, thinks Joseph Grenny, cofounder of corporate training company VitalSmarts.
3 Tips to help your employees speak up at a meeting:
Use a Live Q&A tool to collect questions
Some employees may be shy about speaking in front of an audience, or they would rather not be in the spotlight. To cater to this crowd, use a Live Q&A tool to collect the questions in text so that they do not have to physically get to a mic.

Allow employees to submit anonymous questions
It's common for employees to fear speaking up as they may have the impression that it can jeopardize their advancement in the corporation, according to Detert on the Harvard Business Review. As such, consider allowing your employees to send in their questions anonymously so that you can still hear from them, and they may still get their answers.

Leave no employee behind
Opening a mic to the floor gives 3 or 4 employees the chance to ask their questions, depending on how much time you allocate to the Q&A. Instead of this, use a question collecting tool that gives everyone equal opportunity to participate. This will help you curate a more engaging and effective Q&A for all your employees at the meeting.
Over time, well executed live Q&As help to perpetuate a corporate culture of open communication that will positively impact your organization outside of these monthly meetings.
8. Set goals for the next month, together.
Ever felt like a cog in the machine? If you have, chances are that everything at work followed a top-down approach. A study on a Swedish hospital with approximately 4500 employees concluded that "the opportunity to influence decisions related to workplace development are important to the workers."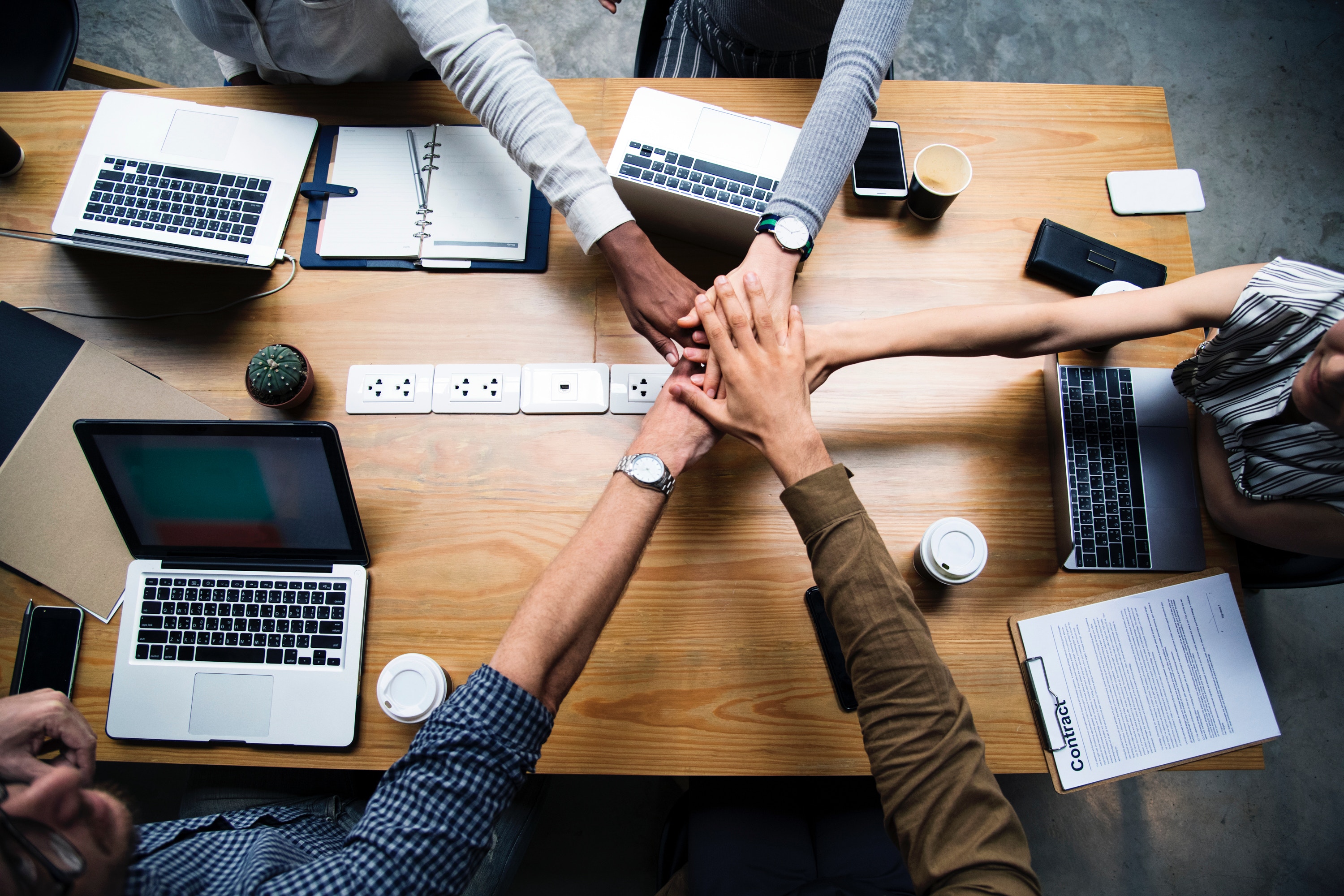 Instead of dishing out business goals that are produced by the leaders in a close-door meeting, try this: set goals for the next month together with the team. Another benefit of this is it helps employees to be more vested in the goals, and more motivated to achieve them.
Key steps to set team goals during meetings:


Crowdsource goals and key metrics.

Let employees vote on those that they agree with.

Agree as a team on 1-3 goals.

Meet them, overachieve them, celebrate at the next meeting!
9. Send employees post meeting follow-ups.
After you've run a refreshing and engaging meeting, deliver the full impact of what has been discussed by doing a post meeting follow-up. Besides the meeting summary, there are other components you may want to include.
What to include in a post-meeting follow up:
The specific goals you set together for the next month
Including this in your follow-up reminds employees about their commitment to these serious goals, and that collaborative goal setting wasn't just a fun activity.

Any answers to questions that were not addressed during the Live Q&A
If there were any important questions that were not addressed due to time constraints (good job on adhering to the agenda timings!), put the answers in writing in your follow-up. Doing this will further encourage your employees to continue asking questions.
10. Collect meeting feedback regularly
Once in a while, it makes sense to check in with the team on what they think about the meetings. Are they still effective? How can they be improved?
To avoid getting stuck in a new bad meeting cycle, collect feedback on your meetings regularly. Send out a survey, and allow for anonymous responses. This will help your team feel comfortable giving their honest feedback, without fear of repercussions.
Survey questions to include:
How effective are our monthly meetings? Rate on a scale of 1 to 10, with 10 being the most effective.

How useful are our monthly meetings to your work? Rate on a scale of 1 to 10, with 10 being the most useful.

How well does the team communicate during our monthly meetings? Rate on a scale of 1 to 10, with 10 being the best.

What are some ways we can improve our current meeting format?