Meetings
How to Master Hybrid Meetings: 30 Best Practices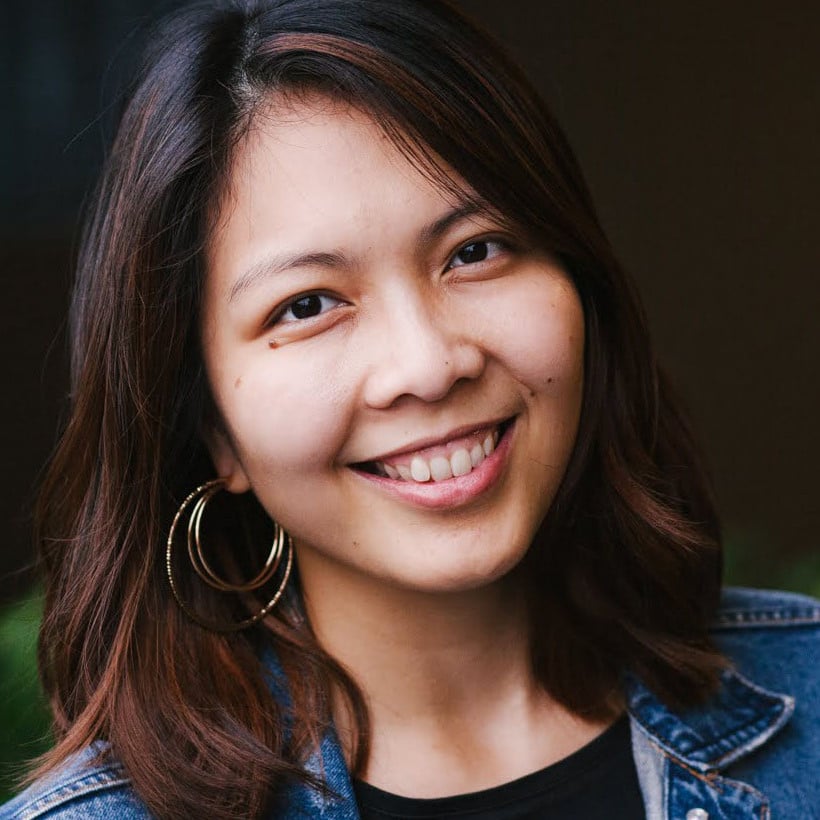 Sarah Lim
March 1, 2023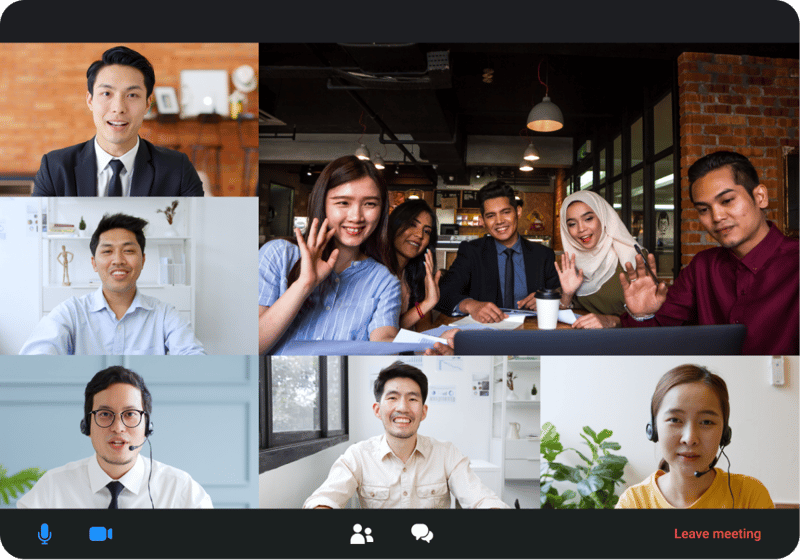 As we emerge from Covid restrictions, many companies are adopting a combination of remote and on-site work. Hybrid meetings are going to be a key feature of this work arrangement. While this allows flexibility, there is a tendency for meeting participants to feel disconnected. This affects staff motivation and the quality of the project you're working on as a team.
Hybrid meetings that are conducted effectively and mindfully can boost productivity and employee wellbeing. Here are some best practices for running seamless and inclusive hybrid meetings.
Asynchronous communications before the meeting
Research shows that a person's attention span for an in-person meeting can be anywhere between 30 to 52 minutes. This decreases for virtual participants due to screen-fatigue. Save the meeting time for what truly needs to be hashed out verbally in real-time.
1. Collect input or questions from all participants before meeting
This cuts down time spent collecting input so that everyone can move straight into discussing the pre-collated input. Pigeonhole Live's Q&A tool can be used to collect questions and ideas before the meeting. The meeting organiser can shortlist key points to discuss during the meeting.
2. Co-create the agenda
Enabling meeting participants to co-create the agenda and presentation content prior to the meeting can encourage ownership from all parties. You can set up a shared slide deck and get everyone to populate the deck with their presentation content beforehand.
3. Use task management tools
For small tasks that require updates, use task management tools like Trello or Asana to keep everyone on-track with their To Do's and deadlines. Whenever a task status is updated, automated notifications will be sent to all on the shared board.
Appointing roles
4. Appoint a meeting facilitator
Other than adhering to the agenda, the facilitator's role is to make sure that everyone gets an equal opportunity to speak and contribute to the meeting.
5. Give equal opportunity to present
When possible, it helps to make sure that it isn't just the in-person participants who lead all presentations during a hybrid meeting. Try to balance the opportunity between both in-person and virtual participants.
6. Appoint someone to take minutes
This person should be someone who has the capacity to focus on what everyone is saying. A good practice is to create your meeting minutes on a shared document and share the link to allow everyone to see what's being recorded in real time. Alternatively, record the meeting so remote participants who can't be present for the full meeting or experience unexpected Internet connectivity issues may refer to it.
Technical set up
Here are ways to create a seamless communication experience for all.
7. Use a large monitor screen in the meeting room
Everyone in the physical meeting room should be able to clearly see each virtual participant clearly as well as the slides being used to present.
8. Check on camera angle
Position the camera angle at eye-level with the participants in the meeting room so that it replicates a real-life point of view for your virtual attendees.
9. Check meeting audio
The microphone(s) in the meeting room should be well-positioned to capture all on-site participants' voices clearly without any static or echo. Make sure all virtual attendees have their audio functioning well. If they're presenting a video, ensure that they know how to share screen and audio.
10. Integrate your engagement tool beforehand
Pigeonhole Live's is a great all-round engagement tool. It's many features allow you to easily provide a common space for virtual and in-person participants to ask questions, comment and vote on each others' questions, participate in polls and quizzes together. This way, all participants are included in the discussions and can directly interact with each others' input.
You can embed Pigeonhole Live to the meeting platform that you are using so everyone can access it within the meeting window. Then, share a direct link to Pigeonhole Live with on-site participants who will not be using a meeting platform.
* We have an integration with Zoom, Microsoft Teams, and Webex Meetings.
Set ground rules
A good hybrid meeting experience is when the meeting can feel as close as possible to a fully physical in-person meeting. Here are some ways to achieve this.
11. Cameras kept on and angled properly
Make it a ground rule to have cameras switched on during smaller meetings so that everyone can see who is speaking and notice their non-verbal communication. Provide guidelines for camera angle and lighting tips if needed so that each person's face can be clearly seen.
12. Avoid side conversations
Let everyone know that if anything needs to be said, it can be done at the meeting itself or in private before or after the meeting.
13. Establish etiquette for leaving the meeting room
If someone needs to leave to answer the door, they should drop a message in the meeting chat before leaving. This is also probably the only time it's alright for a virtual participant to turn their camera off.
14. Maintaining eye contact with virtual participants
Whenever someone is speaking during the meeting, they should try to maintain eye contact with everyone in the room, including those participating virtually on the screen.
15. Keep an eye out for virtual participants unm
uting themselves
The act of unmuting can indicate that a person wants to say something. It's a new "virtual body language" in a way. When everyone in the meeting helps to look out for cues like this, it helps create a more inclusive environment.
16. Require appropriate virtual locations
Some people might have the idea that by virtue of being a virtual participant, they can dial in from anywhere on their smartphones - while driving, queuing up to order lunch, or doing house chores. To avoid inappropriate distractions, remind remote participants that meetings should be always taken from a home office space if possible, using a camera in a fixed position to reduce movement.
17. Establish the habit of showing up early
Arriving five minutes before the meeting starts avoids situations where people are waiting for that one person to start up their computer or grab a coffee. You can also do quick tech checks during this time.
Participant engagement
People are engaged when they know they matter. Give them the platform to voice their opinion and express themselves during meetings.
18. Start with an ice breaker
Give people the opportunity to build connections through a get-to-know-you icebreaker. One idea is for the facilitator to ask simple questions like " What is everyone grateful for this morning?" and have everyone type in their answers using Pigeonhole Live's word cloud feature. You could also play old favourites like "two truths and a lie" using Pigeonhole Live's multiple choice feature.
19. Do a fun trivia
Schedule opportunities for quick trivia about the topic being discussed during the meeting so people can actively engage. Pigeonhole Live's quiz feature is great for trivia activities. It has a leaderboard where you can rank winners based on speed and accuracy of their answers.
Brainstorming
It can be challenging to collaborate and brainstorm together when meeting participants are split between two different spaces. Here are some ways to get everyone in a shared space if the hybrid meeting involves brainstorming.
20. Post-it note voting
Borrowing Design Thinking methodology, give everyone 10 to 15 minutes to use Pigeonhole Live's Open-ended poll feature and key in as many solution ideas for a particular problem. Then get everyone to vote on the ideas that they would like to support.
21. Figure-storming with a randomiser wheel
Figure-storming is a creative brainstorm method where you "wear a character's shoes" and ask how they would approach a given idea. The character could be a thought-leader in business, politics, entertainment, design, etc. Use a randomiser wheel to key in names beforehand so it's easy for everyone in a hybrid meeting to take turns picking a figure.
22. Mind mapping
This method involves connecting one idea to the next in a visual format so that everyone in the meeting can keep track of how the discussion got from A to Z. A tool like Lucidchart lets you do that digitally, in real time.
Stay inclusive
23. Create a live music playlist with virtual attendees
Music helps to set the mood and tone when people enter a meeting room. Spotify allows you to create a live playlist and share the link with virtual attendees before the meeting.
24. Give a proper introduction
The facilitator should be mindful of new faces in the room and call for a round of verbal introductions so everyone is clear on their job functions, especially since virtual participants can't be present to hand out their name cards (if that's the company culture).
25. Acknowledge virtual participants
Making the additional effort to acknowledge virtual participants can make them feel valued and included, instead of just being a third-party observer from their own screens. Thank them for accommodating time or do a quick verbal check-in on how their day is going.
26. Give virtual participants an in-person buddy
It's a great help to virtual participants when they have at least one person in the room to count on especially in a big meeting. In-person buddies can take part in any physical actions needed on their behalf and will be the go-to person if they missed something that was said in the meeting room.
27. Use one language of communication
For meetings which involve people from different cultural backgrounds, encourage everyone to use a common language so no one is left out.
28. Use a timer to follow the agenda
Set a timer with a pleasant ringtone for each segment of the agenda so that everyone is reminded to stick to their designated presentation and not eat into other's speaking opportunities.
29. Provide a virtual background
A standard company virtual background can help to keep people's homes private and create a sense of togetherness and professionalism.
30. End with a recap
Meetings can be long and people lose focus towards the end. End with a brief verbal recap so that everyone is clear about the outcomes and next steps.
Running a seamless, effective, and enjoyable hybrid meeting takes some preparation work beforehand and intentional action on everyone's part. With practice, your company will be experts at creating the best hybrid meeting experiences in no time!