Remote Work
The Psychological Difference Between Virtual vs In-Person Interactions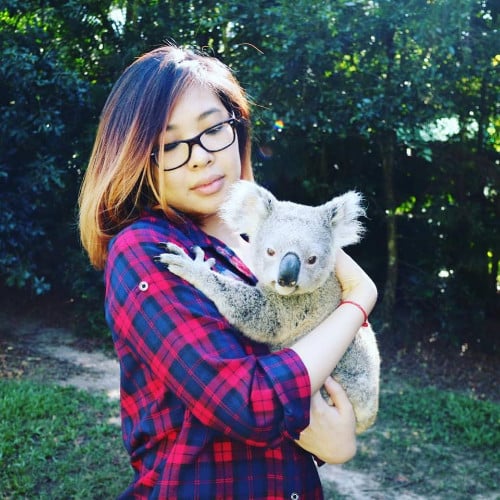 Melissa Chua
August 27, 2020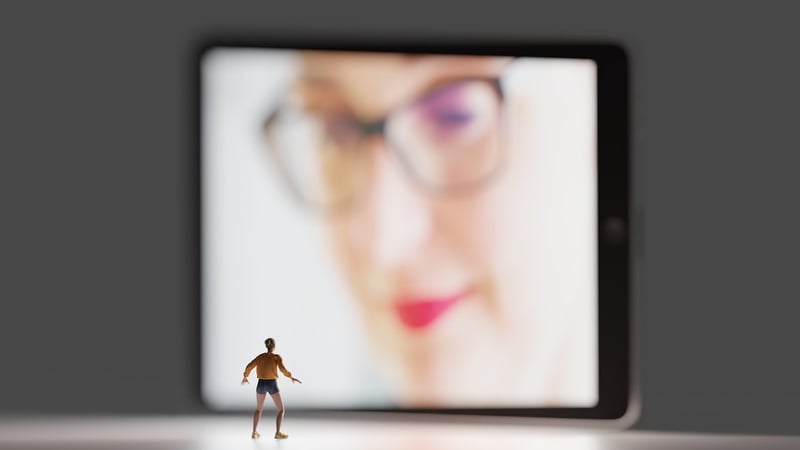 One of my favourite comic artists The Oatmeal published a strip years ago about the joys and perils of working from home—and it resonates now more than ever.
With remote work here to stay, the typical work day has become some iteration of:
Checking and replying to emails every 10 minutes
Getting interrupted by a ping on the company chat platform, which is filled with multiple chat groups for each assignment and team you're working on
Hopping onto a video conference call but spending most of your time doing other work instead
Zoning in and out of a webinar while having lunch at your desk
While there are lots of ways for both managers and executives to better manage working from home and encourage fun and laughter in the remote workplace, there's one key issue that sticks out in its irony: despite so much tech and so many platforms keeping us connected, we can't help but still feel disconnected from each other.
Video calls feel more exhausting than in-person conversations, and you're more likely to hesitate asking colleagues for help over virtual channels. There's even a term for it: Zoom fatigue.
But why is this dissonance happening, and why do virtual platforms designed to make communication more convenient seem to be making them more tiresome?
The lack of non-verbal cues is stressful
In face-to-face meetings, we often rely on non-verbal cues like body language to communicate with and influence each other. Our brains process body language subconsciously, making it a sort of 'auto pilot' function that helps us pick up and respond to subtle nuances in tone and posture to make emotional calls.
For example, if a person is seated deliberately facing away from someone, it can be inferred that there's some tension going on. Or if someone is fidgeting while making a statement, we might draw some conclusions about the credibility of what they're saying.
But the lack of access to non-verbal cues on virtual platforms, even video calls, forces us to focus more intensely on what's being said and how it's being said—we have to pay closer attention to inflections in tone, pitch, word choice, or facial expressions to discern emotional contexts.
This causes our brains to take on more conscious processing, versus the subconscious processing that goes on in face-to-face exchanges. The increased cognitive load consumes more energy and leads to quicker exhaustion.
We get anxious from looking at our own faces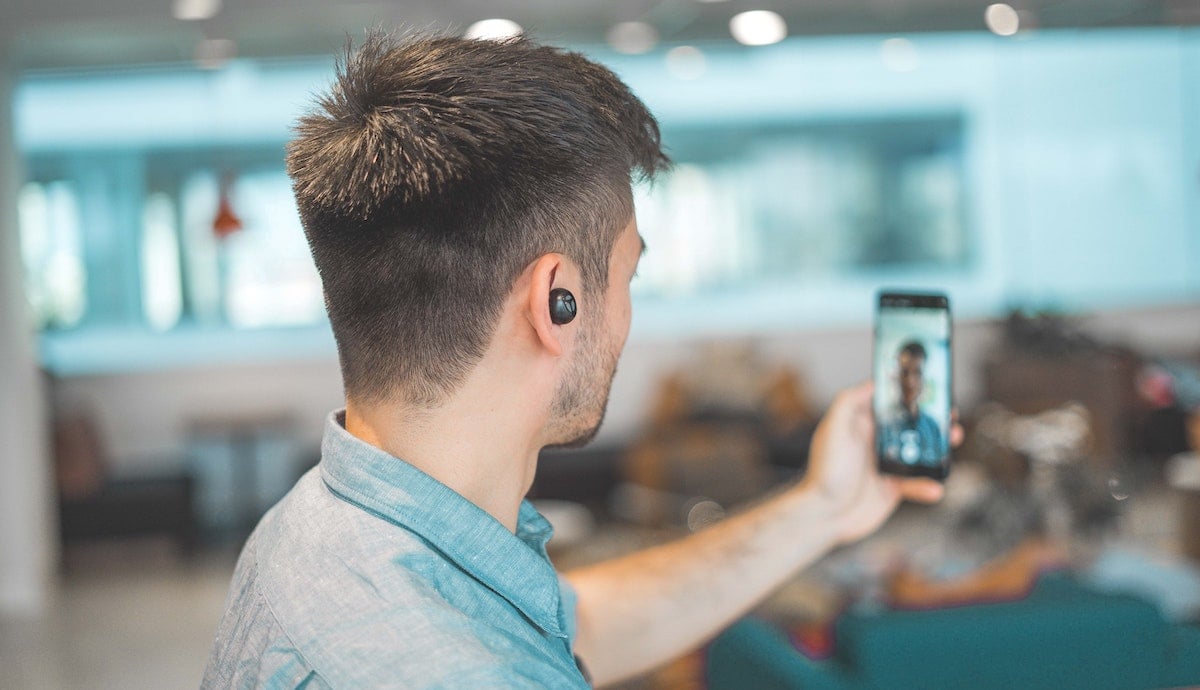 Seeing our own faces in the mirror can be a psychologically alienating and emotionally unsettling experience, because "the objectification of the self as seen by others is a source of fear and anxiety in humans". It is theorised that this distress stems from a universal fear of judgement, social awkwardness, and pride.
Placed in the context of a video call, seeing our own faces being broadcast to so many at once gives an uncomfortable awareness of being watched. In an interview with BBC, Marissa Shuffler, associate professor at Clemson University, said, "When you're on a video conference, you know everybody's looking at you; you are on stage, so there comes the social pressure and feeling like you need to perform. Being performative is nerve-wracking and more stressful."
That performative pressure to project interest by consciously maintaining eye contact stacks onto the underlying anxiety of seeing our faces on screen and adds to the emotional drain of being on a video call. As one teacher shared of her experience, "It's almost like you're emoting more because you're just a little box on a screen."
Technical difficulties are a source of frustration
Face-to-face interactions have a natural rhythm that bring us comfort—silence doesn't have to be awkward if the 'energy' or 'climate' is one of warmth and camaraderie. Unfortunately, virtual communication platforms lacking that.
If you're like me, the need to constantly repeat yourself when someone goes "Sorry, can you say that again?" or go "No, you go ahead" on a video call is awkward at best and motivationally draining at worst.
The technical challenges surrounding virtual conversations and video calls can be a significant source of anxiety, especially since studies have shown that delays in your online response time can cause others to view you as less friendly, attentive, or competent.
That's certainly stressful for anyone who suffers from internet lag or spotty connectivity. There's also the frustration of dealing with technical issues like "Hey John, I think your microphone is on mute, we didn't catch any of that" or "Sorry guys, the feedback from my phone is causing my speakers to go crazy".
Virtual communication can cross personal boundaries
For those of us who are more protective of our privacy and personal space, having people see our homes, bedrooms, or studies on video call can feel overly intrusive and spark a lot of anxiety.
The blurring of the work-home space also makes it more difficult to differentiate between our personal and professional selves. Gianpiero Petriglieri, an associate professor at Insead, refers to the theory of self-complexity which posits that all of us have multiple context-dependent social roles, relationships, activities, and goals, and keeping this variety is key to our mental wellbeing.
Imagine who you are with your family, versus your best friends, versus your colleagues, and you'll realise this to be true.
But without the physical distinction of office and home, switching effectively between our personas is getting more and more difficult, leading us to feel like we've never really left our work behind even if we close our laptops and silence our phones. This is related to the concept of cognitive scaffolding, which states that our physical environment anchors our learned behaviour (that's why teachers often encourage students to study in conditions that mimic their exam halls for better recall).
"Most of our social roles happen in different places, but now the context has collapsed," says Petriglieri. "Imagine if you go to a bar, and in the same bar you talk with your professors, meet your parents, or date someone. Isn't it weird? That's what we're doing now [with virtual communication platforms]."
But now that we're aware of how virtual communication can cause fatigue, is there any way we can counter these effects?
First and foremost, make sure to set healthy boundaries for remote work. Limiting the number of video calls (would a simply email be sufficient?) or eliminating the need to have cameras turned on can also alleviate stress and eliminate performative pressures.
Knowing that not everyone has that luxury of space to carve out their own private home office, the next best thing to do is create some form of cognitive scaffolding to help you activate 'work mode' more easily. Physical cues like dressing up in office attire, adjusting your lighting or desk orientation, or even making sure you take scheduled lunch breaks and coffee runs are some ideas.
And if technical difficulties are an issue, speak to your manager about whether you can get some form of support from the company, whether in the form of better equipment or faster internet speeds. Why not, if it helps boost your productivity?