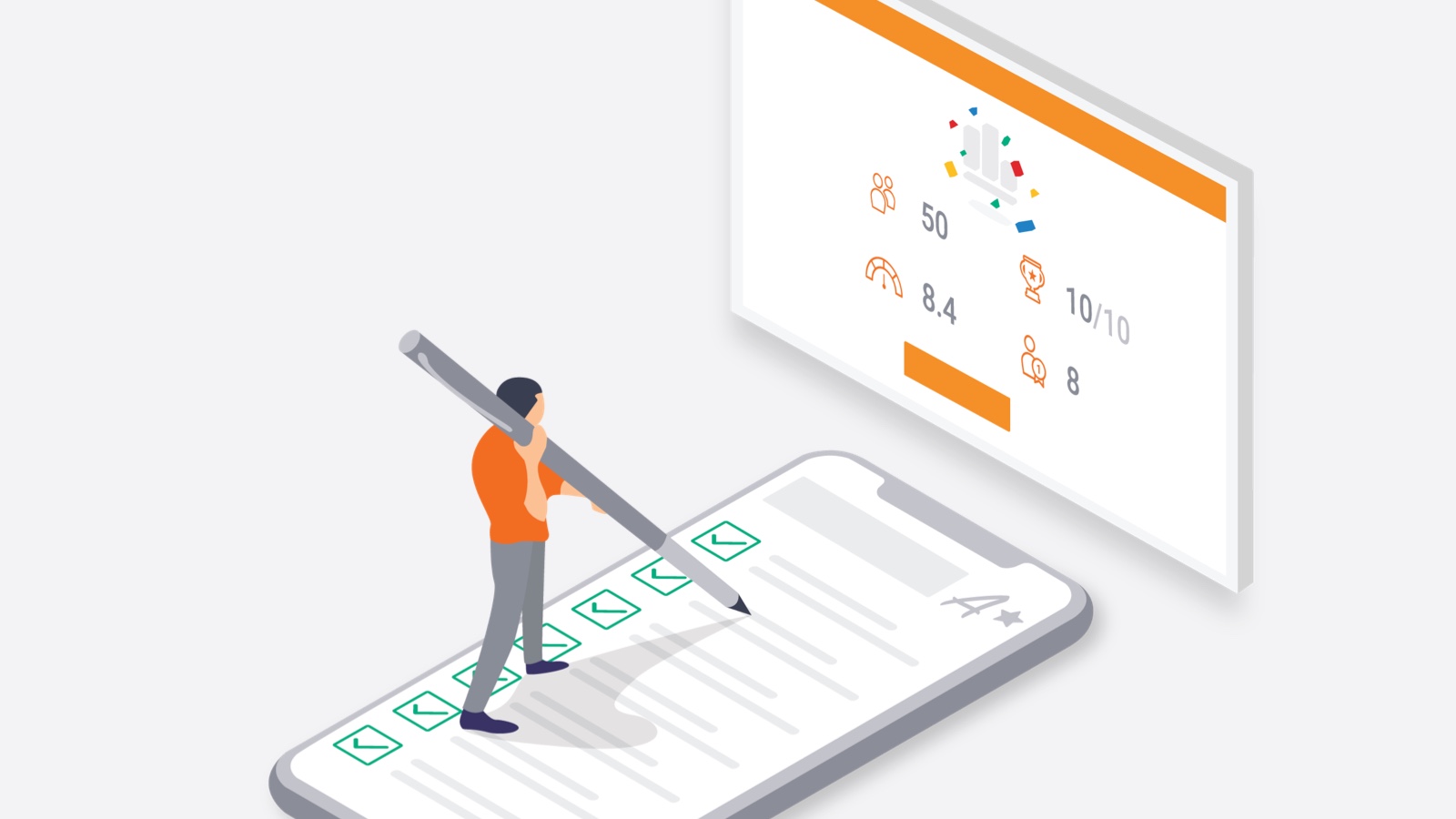 Pigeonhole Live currently offers four different types of Polls for audience engagement: Multiple-choice poll, Open-ended poll, Word Cloud poll and Quiz… And now, it's time to put your hands together for the fifth member of the Poll family:

Assessment!

Assessment is designed to meet your needs in any learning and development activity, including:
product and services training
regulatory compliance courses
professional skills upgrading
Make assessment-taking a breeze:
Let participants progress at their own pace
Assessment Polls are designed for implementing self-directed assessments. This means that once you've set up the assessment, your participants can sign in to Pigeonhole Live and complete it in their own time. You don't have to coordinate a common start time or control when the answers should be released.
Once they complete the assessment, they will be presented with their overall score and the correct answer for each question (shown below). Each participant's score is only revealed to them and the organiser, keeping each participant's progress confidential to the people who matter.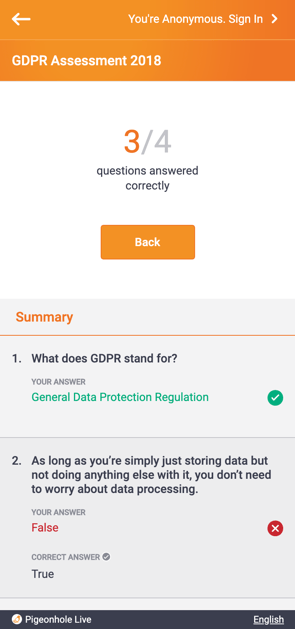 If you wish to assess participants understanding after each topic or activity, you can do so easily by setting up several assessments within one Pigeonhole.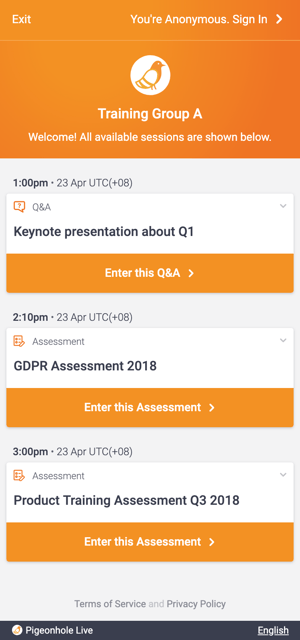 Monitor how each participant is doing
As a trainer, you need two main types of information from each assessment: the overall score of each batch of participants and each participant's performance.
The former helps you gain general insights about the teaching materials, such as the average level of understanding and common misconceptions, so you can improve on your lesson structures and materials. You can also use this information to conduct group lesson reviews.
The latter helps you get a comprehensive understanding on how each individual is doing with respect to a lesson. This includes their answers and their overall score. With this information, you can conduct personalised review sessions to go over teaching materials again and help the individual improve on their skills and knowledge.
Pigeonhole Live's Assessment feature provides trainers with both types of data. At any time, you can download this data in a convenient, ready-to-print PDF report and a comprehensive Excel export to analyse.
Review answers after each lesson
If you conduct large scale workshops that don't allow for individual review sessions, you may want to go over your teaching materials based on the common misunderstandings you identified from the assessment.
With Assessment, you can seamlessly conduct an overall review session of the assessment question with the entire class using the Projector Panel. This way you can close the loop of your lesson and ensure that the class leaves without any lingering queries.
Share this post