20 Unique Ways to Use Open-Ended Polls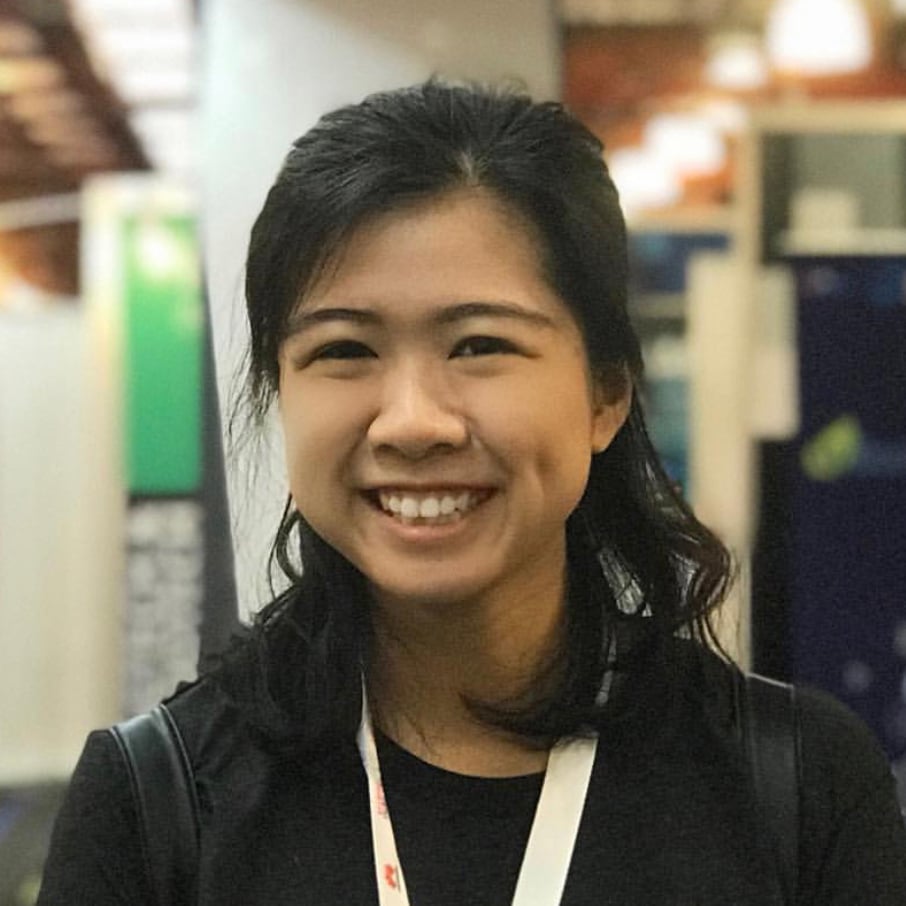 Annie Teh
October 17, 2019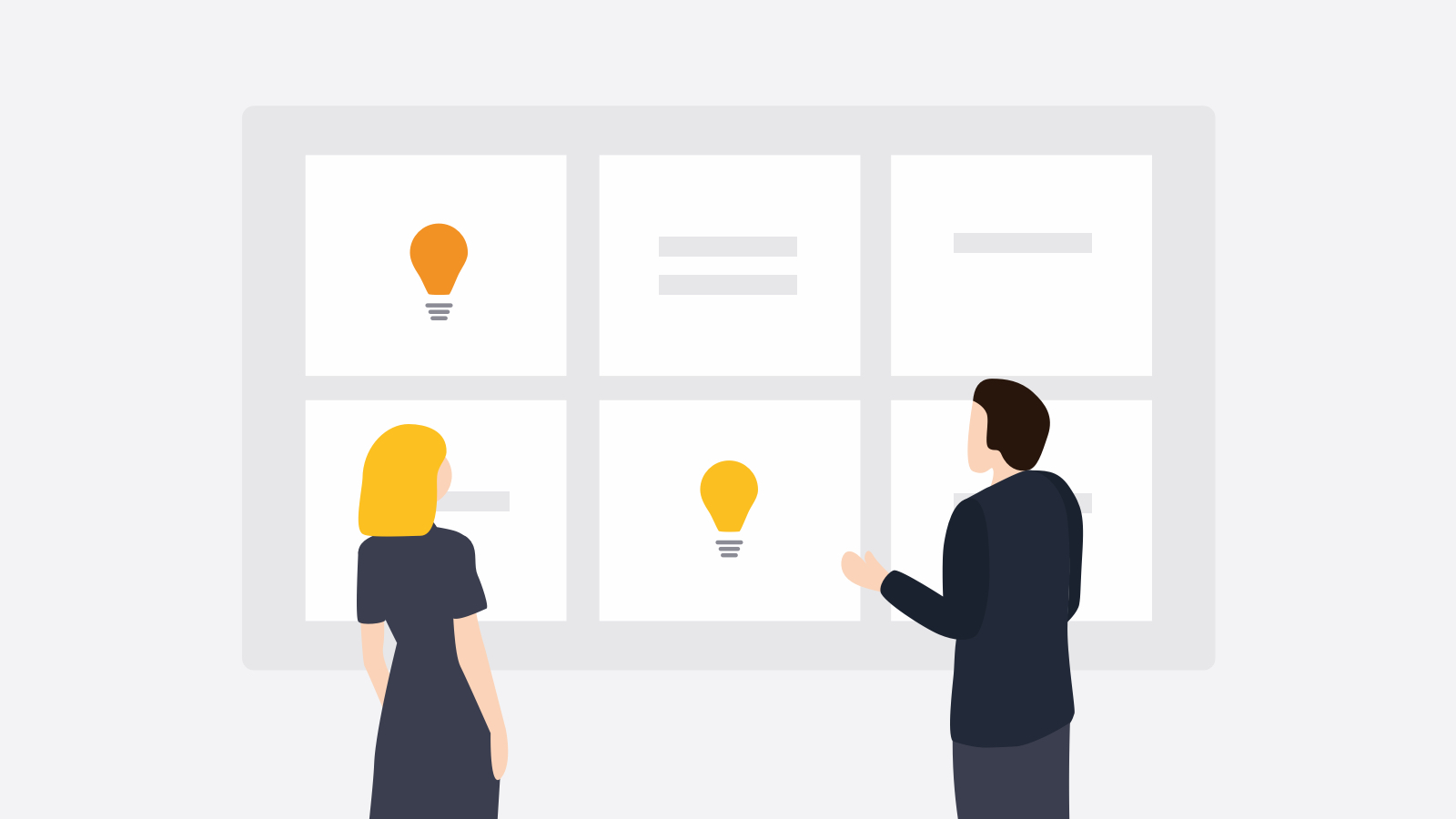 The beauty of our Open-Ended Poll is in its versatility. Similar to our Q&A tool, it allows event organisers to showcase attendee submissions up on the projector, making it one of our most adaptable tools yet.

Here are some of our favourite ways to use Open-Ended Poll.
1. Appreciation Time
Get your team to nominate a teammate for something they did well in the past week or for making an extra effort and helping someone with work.
Simply set up an Open-Ended Poll and ask teammates to nominate one person in the company and the reason for nominating them. Then, get everyone to upvote the nomination they agree with.

We used this activity with the whole PigeonLab team, and even had a little presentation session. Read more about it here.
2. A highlight of the week
Get your team to take a minute to think of their week and come up with a highlight or two to share. Getting into a quiet, reflective activity can actually help everyone focus on the positives and frame the right mindset for the rest of their week.

Create an Open-Ended Poll and get everyone to submit their highlight of the week. Share the highlights board with your team or show it on a screen or projector to give everyone a boost of positivity to start their day.
3. Expressing gratitude
Studies have shown a strong correlation between the expression of gratitude and happiness. Giving thanks to the past, present and what's to come helps us frame our thoughts in a positive and productive manner.
Simply set up an Open-Ended Poll and ask your teammates to enter one thing they are grateful for today before the meeting. Simply reading everyone's entry together can put a positive spin on the meetings and relationships between people in the meeting.
4. 18 & Under
We borrowed this from Hubspot's list. 18 & under is an ice breaker to encourage your teammates to share interesting stories about themselves and also start the meeting on a positive reflective note about personal accomplishments.
The activity is simple: Set up an Open-Ended Poll. Before the meeting, ask each person to enter one accomplishment they had before they turned 18 on Pigeonhole Live. Once it's all up, you can get the top votes ones to share a little bit about their story to achieving the stated accomplishments.
5. Pain-Point Brainstorming
Divide your employees into smaller teams consisting of people from different departments.
Ask each group to think about 1-2 most important needs in their life that is underserved.
Come up with solutions that don't currently exist to meet those needs or solve those pain points. Ask them to share their ideas in an open-ended poll, and discuss the submissions together.
We wrote about this activity in greater detail in this article.
6. Group problem-solving
Bring up a real problem you are facing in the company. Divide your employees into smaller teams of people from different departments and ask them to brainstorm creative ways to solve the problem.
After they have come up with the solution, they can share it in the open-ended poll. The rest of the teams can vote on each others' ideas. You can incentivise this activity with gift vouchers or merchandise for the winning team. Or even get the team to act on their solution.
7. Forced association
This activity is great as a fun icebreaker and to get the creative juices flowing. Present your employees with two seemingly unrelated objects and challenge them to come up with a new product. The objects could be part of the product, the problem, or have something to do with target market.
Get them to share this new product in an open-ended poll. The product with the highest votes will win. If the town hall meeting is purely physical, the winners can even take the objects home with them.
8. Six Thinking Hats
The six thinking hats is an activity designed to push your team to think differently. Most of us have a preferred way of thinking that we fall trap to when approached with a problem. The six thinking hats represent metaphors for different ways of thinking that your teammates can adopt when problem-solving.
To conduct the activity:
Present your team with a problem. Example: Should we increase our prices?
Set up 6 Open-ended polls each representing one thinking hat: neutral, feelings, negative, positive, creative and process.
Ask your team to post questions along each line of thinking in the respective polls.
Conduct a post-poll discussion based on the questions you've crowdsourced.
9. Stakeholder Requirements
Before tackling a problem, it's best to gather your stakeholders requirements and document them. These stakeholders could include anyone from the sales team to your customers.
During an internal stakeholders meeting, an Open-ended Poll is useful to gather thoughts and ideas. This will give you an idea of where stakeholders stand, and creates a good jumping-off point to start a discussion with them.
10. Start, Stop, Continue
Post-mortems, also known as retrospectives, are important to help the team continually align, especially after a difficult sprint or quarter. Towards the end of a project, the team needs to sit down and identify process improvements that can be implemented in the next sprint.
Create three Open-ended Polls, labelling each one with "Start", "Stop", and "Continue".
Then, prompt the team to put in what they think they should "Start" doing in the next sprint, what they should "Stop" doing, and what worked in the last sprint that should be done in future sprints (or what should "Continue"). Allowing anonymous votes and suggestions on process improvements means that no one will feel shy to speak up, while addressing the most-voted concerns could provide the team a jumping-off point to start an open discussion.
11. Setting a vision
Setting a similar north star can help align your team's efforts and keep everyone motivated.
First, ask the team to envision a future where their day-to-day work is at its most productive and satisfying. Then, get them submit what changes need to be implemented to make that vision of the future a reality into an open-ended poll.
Then, work together to spot patterns and interesting ideas to determine the next action steps. Create another Open-Ended Poll for these ideas and get everyone to vote on the ones they find most sustainable, has the biggest impact, and works best with the team as it is now.
Then, pick the top three most voted ones and implement them.
Using this method, the retrospective is framed in a way to work towards a common goal.
12. Fun Fact Ice-breaker
Whether you're running a workshop, user group, or a seminar, you sometimes need an ice-breaker to get groups acquainted with each other. Getting participants to know more about each other helps them feel more comfortable opening up and sharing, and even engaging more with the event.
Get the participants to share one interesting fact about themselves in an Open-ended Poll on Pigeonhole Live. Then, read the options aloud and ask the group to guess who that fact belongs to.
13. Unconference
Unconference is an innovative event concept that reverses the organiser-participant role. Instead of you doing all the planning, your attendees get to brainstorm on the topic they want to learn more about and decide how they will go about it. Your job is to find a good facilitator to guide the brainstorming process and help participants refine their ideas into good discussion/sharing topics.
As Unconference relies heavily on brainstorming between attendees, you want to provide them with an easy way to do so. Open-ended Polls provide a good brainstorming platform by allowing participants to submit, vote and comment on ideas while translate into real-time notes in their devices and the Projector Panel.
14. Hackathons
Hackathons are a great way to get the word out on your brand and at the same time help churn out ideas that are beneficial for your company. In return you can provide your participants with a great prizes, recognition, and a fun experience. It might also be a great opportunity to find interns and new hires.
Facilitating the ideas formation at the start of your hackathon can be made simple with Pigeonhole Live:
Start with an Open-ended poll and send it to your registrants.
Set a deadline for idea submission and voting.
Let participants submit their entries and vote on ideas they want to work on. Turn on moderation so you can filter through the ideas and remove irrelevant submissions.
Based on the number of registrants, pick the top ideas and ask the person who submitted the idea to form a team and work on the idea.
15. SWOT analysis
SWOT analyses are a common exercise in strategy-building, but asking participants to yell out potential strengths and weaknesses in a group can be tedious and frankly boring.
Instead, take a moment to crowdsource strengths, weaknesses, opportunities, and threats of a strategy on Pigeonhole Live. Set up an open-ended poll for each category, and let everyone submit and upvote each others suggestions. This will not only help gather ideas quickly, but also accelerate the discussion.
16. Pros and Cons
You can't go wrong with a simple pros and cons. While brainstorming ideas during a workshop, try crowdsourcing pros and cons using Pigeonhole Live's open-ended poll. By giving participants the option to submit anonymously, you are allowing shy participants an equal opportunity to contribute.
17. Hypothetically speaking...
Once you've taught the topics, give your participants a chance to put what they've learned to the test. Give them a hypothetical situation and let them key in their own answer to an open-ended poll. After that, allow them to debate and discuss their answers.
This works best with a question that has no clear answer. That way, the variety of questions can shine through and showcase different perspectives.
18. Idea Bank
If your workshop is aimed at getting people to think creatively and differently, start the workshop by introducing an Idea Bank to them. The Idea Bank could come with a prompt, something straightforward but thought-provoking like "How can we improve the banking industry?". Then, encourage participants to keep dropping ideas into the Idea Bank over the course of the workshop. This will encourage participants to keep this question in mind as they go through the workshop, and inspire them to use what they learn to come up with creative ideas.
At the end of the session, you'll have a collection of interesting ideas that you can go through as a group or share in a nice printout. It might inspire one of the participants to turn their ideas into reality.
19. Building a roadmap
If your product team employs a more collaborative way to build a product roadmap, use the open-ended tool to allow everyone to submit hot-fixes, features, and updates they think should be built. Use tags to label each task as either low-effort or high-effort. Then, allow everyone to vote for the project they find most important.
After voting and discussing each suggestion, pick a selection of low-effort and high-effort projects depending on the size of your product team. The ideas remaining can be picked up again at the next roadmapping session.
20. Name the sprint
To inject some fun to the usual routine workday, try using an open-ended poll to come up with new and fun names for upcoming sprints. Get everyone to submit suggestions and vote for names they want. This way, it adds an element of excitement to the sprint before the sprint even starts.