Company Culture
What Inclusion Looks Like in the Workplace and Why it is Overlooked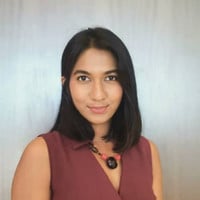 Ashkvina
April 10, 2023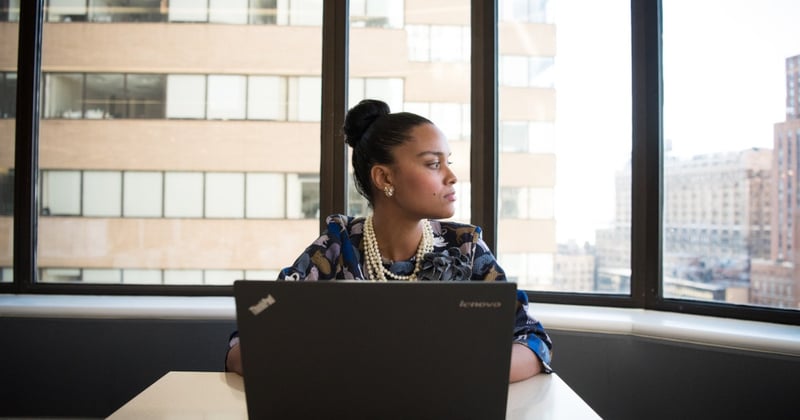 In today's workplace, inclusion is crucial for healthy company culture. But what does inclusion really mean in the workplace? And more importantly, how can companies create a culture of inclusion? This article aims to answer these questions while also sharing practical tips on how to foster inclusivity using Pigeonhole Live.
Let's start by addressing the following key questions to create a more inclusive environment:
---
What is inclusion in the workplace?
Janet Stovall, a diversity pragmatist and TED speaker argues that workplaces are the best place to practice inclusion. Work is where individuals of different backgrounds converge with the common goal of earning a living, and with people spending a significant portion of their lives at work, it has become an integral part of our identity.
Inclusion in the workplace is the practice of creating a company culture with leaders that embrace and value diversity in all forms, including race, gender, age, sexual orientation, ability, and background. Inclusivity means ensuring that all employees feel respected, valued, and supported, regardless of their differences.
In an inclusive workplace, celebrating diversity and cultural traditions means recognizing and honoring all employees' unique identities and backgrounds. For example, a company might celebrate Pride Month by hanging rainbow flags or hosting events that educate employees about LGBTQ+ issues.


---
What are the benefits of workplace inclusion?
Inclusion in the workplace benefits both you and your company. It fosters belonging, promotes diversity and equality, and provides equal growth opportunities, leading to increased productivity, engagement, creativity, and problem-solving abilities. Here are some benefits of workplace inclusion:
---
How to overcome barriers to inclusion
According to our whitepaper, Diversity Fails Without Inclusion, implementing diversity in the workplace is easier compared to inclusion because diversity involves more measurable factors such as race, gender, and ethnicity. On the other hand, inclusion is a subjective concept that demands a change in mindset and daily practices.
To create a more diverse workplace where everyone feels included, we must make an ongoing effort to meet everyone's needs. It's not just about having diverse people, but also changing the way things are done in the organization—inclusion needs continuous effort and learning from both employees and employers.
But before we consider steps to make workplaces more inclusive, we need to understand why inclusion is sometimes left out. There are four main reasons for this:
1. Inclusion is confused with diversity
Problem. People sometimes mix up inclusion with diversity, which means they treat the two concepts as if they mean the same thing. This can cause confusion between diversity goals and inclusion goals. Since diversity is easier to measure and do, organizational initiatives about D&I often focus only on diversity and leave out inclusion.
A tech startup, for example, aggressively hires racially and gender diverse employees to meet its diversity targets but doesn't prioritize inclusion, causing them to struggle with the company culture, feel left out, and face microaggressions. High turnover rates eventually negatively impact the company's bottom line and reputation.
Solution. Using Pigeonhole Live, surveys and polls can be conducted among employees to evaluate the level of inclusion in the workplace. The questions can be designed to specifically target inclusion issues, such as:
Do you feel valued and respected in the workplace regardless of your background?
Are you provided with equal opportunities for growth and development?
Does the company culture support inclusivity for everyone?
With the anonymity feature, individuals can give their honest opinions without any repercussions, resulting in more precise and authentic feedback. The data gathered from these surveys can then be analyzed to identify areas where the company needs to improve its inclusion efforts.
Pigeonhole Live can also be used to host town halls or facilitated workshops where employees can share their experiences and suggestions for fostering a more inclusive workplace culture. This can help create a dialogue and a shared understanding of inclusion goals and how to achieve them.


---
2. Challenges of defining inclusion in the workplace
Problem. Defining inclusion is challenging as it varies based on personal experience and environment, making it difficult to measure, and may be overlooked by those without negative experiences. In addition, most people explain inclusion using personal anecdotes, indicating a lack of shared understanding.
A brokerage firm, for example, may have a gender diversity initiative to hire more women, but this may not create an inclusive workplace, resulting in high turnover rates as female employees may not feel supported or included. Additionally, a testosterone-fueled culture can exclude women, and management may struggle to address it.
Solution. To create a shared understanding among employees about inclusion, Pigeonhole Live can conduct interactive sessions such as live polls or surveys. This will help identify and discuss individual experiences and expectations related to inclusion, leading to insights and empathy towards one another.
Using feedback from these sessions, organizations can then plan personalized training programs and workshops that promote inclusion. This helps employees understand the value of inclusion, how it benefits both individuals and the organization as a whole, and become better equipped to implement inclusive practices in their work.


---
3. Invisibility of inclusion to the privileged
Problem. Inclusion can be invisible to those who always experience it, leading to unclear definitions and making it difficult for leaders to advocate for it. Deloitte found that organizations often interpret inclusion personally. Defining and prioritizing inclusion is crucial to understanding how it fits into diversity measures.
For example, an advertising agency's social culture of drinking outside of work may exclude an employee who abstains from alcohol for health reasons. The employee is afraid of not fitting in with colleagues, and the managers are unaware of the situation, making no effort to accommodate the employee's needs.
Solution. The agency can use Pigeonhole Live to collect anonymous feedback from employees on their preferences for social events, and organize events that cater to everyone's needs, such as a morning coffee and donuts social instead of an evening happy hour. These steps can ensure that everyone feels valued and included.


---
4. Overcoming discomfort in workplace inclusion
Problem. It's easier to surround ourselves with people who share our views and backgrounds, making it uncomfortable to face and accept differences in others. Practicing inclusion can be difficult because it requires us to change the way we think and communicate, accommodating diverse opinions and backgrounds.

However, discomfort is a necessary part of the process of creating a workplace that values different perspectives and backgrounds. Without inclusion, diversity efforts can fall short. Inclusion is not just a buzzword, it's a crucial aspect of creating a workplace that values and respects all employees.
Let's illustrate this with an example. During a multinational company's expansion into a new country, the leadership team, composed of English speakers unfamiliar with the local language and culture, hires local employees who are fluent in both languages and knowledgeable about the local culture for successful expansion.
Once new employees are hired, the leadership team struggles to integrate them into the existing company culture due to language barriers and cultural differences, excluding them from discussions and decision-making. The team finds it uncomfortable to change their communication styles to accommodate the new employees.
Solution. Pigeonhole Live can help gather anonymous feedback from all employees to help the leadership team recognize and break down barriers to inclusion. They can receive suggestions from employees, such as offering foreign language training or interpretation services to help bridge communication gaps.


---
It's Your Turn to Build a Culture of Inclusion
Creating an inclusive workplace isn't just the right thing to do, it's also a strategic decision. Diverse perspectives, experiences, and talents can lead to innovation, better decision-making, and increased productivity. Using Pigeonhole Live, you can take practical steps toward creating a more inclusive culture that benefits everyone.
Note: This article was first published in 2020 and has been subsequently updated with new insights and statistics.