Events
14 KPIs to Measure the Success of Your Virtual Event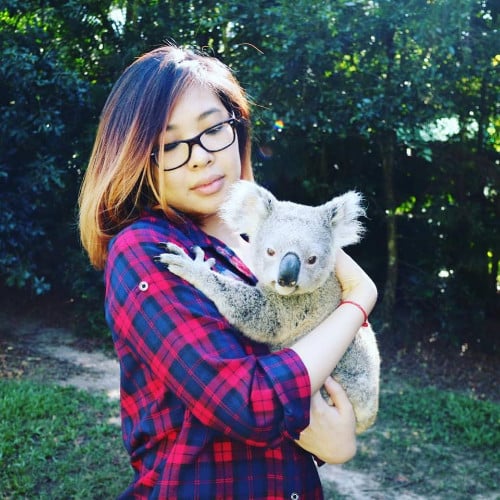 Melissa Chua
August 4, 2020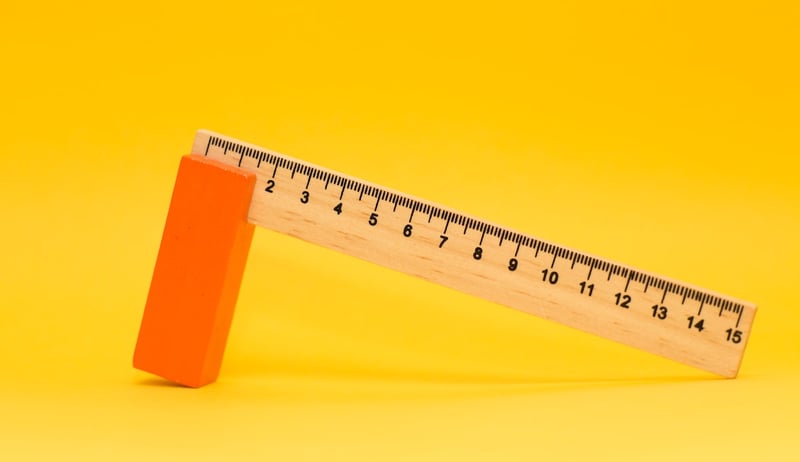 2020 has been dubbed the year of the webinar, but it's becoming clearer and clearer that virtual events are not just a COVID-19-driven fad – virtual events are here to stay.
And the benefits of virtual events are clear: they allow you to reach a wider audience at a fraction of the cost of in-person events, and offer better audience data and insights.
But as event planners transition from in-person to virtual events, a core concern they usually have is how to measure a virtual event's ROI or determine its success.
First thing's first: you can't determine something's success without first defining what it needs to succeed at. Which means that before setting your KPIs, you need to have a clear grasp of the purpose of your event, whether that's to increase brand awareness, capture qualified sales leads, or increase traffic to the company's website.
Here, we outline 14 KPIs that will help you get a good gauge of whether your virtual events were a success. We'll also be providing some tips on how to use data from our Insights tool to measure some of these KPIs.
1. Event registration and check-in numbers
Total number of registrations is one of the most visible measures of event success, but it's also important to compare that against the total number of check-ins. If there is a significant gap between the two, you should invest some time investigating why people drop off in between registration and attendance.
It is also important to track these numbers for every event so that you can establish a benchmark and chart changes in performance over time. Studying which events had the highest and lowest attendee numbers will give you valuable insights into what sort of content your target audience is hungry for.
2. Repeat or returning event attendees
Watch out for repeat or returning attendees – these people are most likely fans of the brand, or have the potential to become fans of the brand. Audience retention is always a good sign.
You can download your Attendee List as an Excel report for better tracking and analysis via the Attendees tab in the Pigeonhole Live Insights page. Or you can use an event registration tool like Swoogo or Splash to capture robust data and manage your guest list.
Regularly returning event attendees are a good indicator of event success, because it means you've created enough value to keep people coming back for more. These attendees have also been 'warmed up' and are more likely to convert down the road.
3. How long attendees stayed online
This is another key measure of success is audience retention – you'll want your attendees to be logged on longer and spending more time at your event. There's not industry benchmark for what constitutes a "good" retention rate, so use your past events as a benchmark.
You can access real-time information on how many participants are connected to your event by accessing the Overview tab on the Pigeonhole Live Insights page. There, you'll be able to check the Online Participants Chart to view how many attendees were online at specific intervals.
Too many attendees dropping off mid-event could be a sign that you're not keeping them engaged or that your content didn't match their expectations. If so, you could probably benefit from these 10 tips for keeping virtual events engaging.
4. Number of questions asked during Q&A
Active participation in Q&A is a sign that your attendees are engaged and interested in your speaker sessions. You can check the number of questions asked by selecting the Sessions tab on your Pigeonhole Live Insights page.
5. Live polling response rate
Response rates for live polls and surveys are also another valuable metric for measuring attendee engagement – and hence virtual event success. You can access data on poll and survey participation through the same Engagement Insights available in your Pigeonhole Live Insights > Sessions tab.
6. Speaker ratings
You can measure how satisfied your attendees are with the speakers by checking the Q&A Answer Ratings given. Answer ratings are not public and are only viewable to you under your Pigeonhole Live Insights page.
The higher the rating, the more relevant the speaker was in addressing questions from the audience, and the more successful your event was.
Speaker ratings give you insights into which speakers you should consider inviting to other events. Looking into why some speakers score better than others can help you work out what resonates best with your audience, or what your audience is actually looking for at an event.
7. Activity level on chat channels
Successful virtual events are able to incorporate elements of live events that attendees look forward to, such as social and networking opportunities. Tracking the number of messages sent via chat is a good measure of this. A vibrant chat channel is a sign of a highly engaged audience who are excited and interested in your event.
Bonus tip: Use your chat channel for future event or content ideas. Particularly spirited conversation are a good sign of concern or curiosity.

8. Quality of social media mentions
This refers to attendees posting about your event and tagging your account or using your hashtag. While the number of social media mentions is good to track, the quality of those mentions is more important when determining whether or not your virtual event was a success.
Social listening tools can help you measure this and give your social media metrics some context. After all, having a lot of chatter around your event is not necessarily a good thing if what's being said doesn't paint the event in a good light.
9. Quality of social media engagement
This refers to content that the brand or event organiser has posted on their owned social media sites. Engagement can include likes, comments, and shares.
Also check if there has been an uptick in social media following within a window of the event, which is a good indication of increase brand awareness and brand equity – both indicators that your event successfully connected with your audience.
10. Number of post-event survey responses
People feel compelled to give feedback in two cases: when they were extremely impressed, or extremely disappointed. Not getting any feedback means your event went smoothly… but you didn't 'wow' your audience.
We've compiled some tips on how to maximise your survey responses and craft effective survey questions for you the metrics you really need.
11. Net Promoter Score (NPS)

This should always be a key question in your post-event feedback survey, and includes questions like:
How likely are you to recommend [this event] to a friend or colleague?
How likely are you to attend another event organised by [Company X]?
What would you like to see improved at our next event?
Asking respondents to give a rating of 1 to 10 can help you better quantify and track your results from event to event.
12. Number of visits to the on-demand content portal
Whether it's downloading your slides, accessing your additional content, or reviewing recordings of your event, attendees engaging with your on-demand content is a good signal that your event was a success.
13. Number of Qualified Sales Leads generated
If your virtual event was organised to generate leads for your sales team, then the number of leads generated is definitely a KPI of success. Make sure you know what criteria the company uses to determine what counts as a Qualified Sales Lead.
Virtual event platforms like Cisco Webex and ON24 have useful CRM platform integrations that can help streamline the measurement of this metric.
14. Web search and direct traffic numbers
Success metrics aren't just limited to the event duration. If a virtual event is a success, there should be a window of a week up to a month where the brand's website should see an uptick in web search and direct traffic numbers. This is an indicator that the event left an impression, and more people are searching for more information on your company or your product.
Success for a virtual event can be defined in many different ways depending on the intended purpose of your event, but the important thing is to use whichever KPIs you choose to inform and improve on your strategy for the next event. Find the right insights from your data, and you'll be one step closer to organising events that will help you achieve business goals.